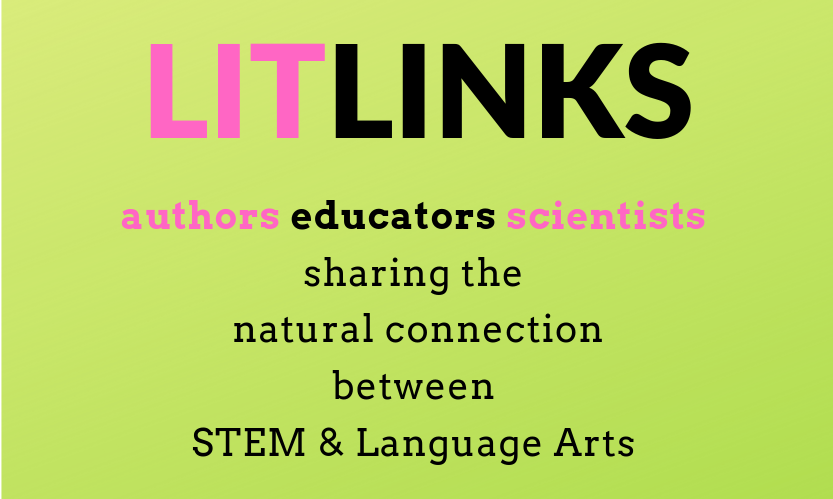 GUEST BLOGGER SUZANNE SLADE
---
From a computer called Katherine to NASA hero
Today, August 26, is the birthday of NASA mathematician Katherine Johnson! Katherine passed away February 24, 2020 at the age of 101. She left behind an inspiring legacy because as one of NASA's early human "computers" she calculated the flight paths for many space missions. 
As a mechanical engineer who's worked on rockets, I've been captivated by Katherine's life ever since I first learned of her work when she was awarded the Presidential Medal of Freedom by President Barack Obama in 2015.
That year, I began a research journey about this amazing woman which resulted in the picture book, A Computer Called KATHERINE: How Katherine Johnson Helped Put America On the Moon (Kirkus Starred Review, NSTA Best STEM Books list, Outstanding Science Trade Book).
Women and space exploration
Katherine Johnson, and other pioneering women, made significant contributions to space exploration which history books and the media overlooked for decades. But at long last, the important work these women accomplished has come to light. As a result, their stories are helping inspire future women scientists, mathematicians, engineers, astronauts, and more.
Below, I've listed a few exciting lesson ideas and resources to help your students discover more about the remarkable women who reached for the stars!
 Lesson 1: In Katherine's own words
Invite students to find out more about Katherine through the NASA web pages and video interviews (below), and other reliable sources.
 Ask students to write a paragraph or two using the facts they found most interesting about Ms. Johnson. The narrative should also include one short quote from Katherine which students may obtain from an interview video. (Hint: Students may need to replay a portion of the interview several times to accurately write down each word of the quote–just like authors do!)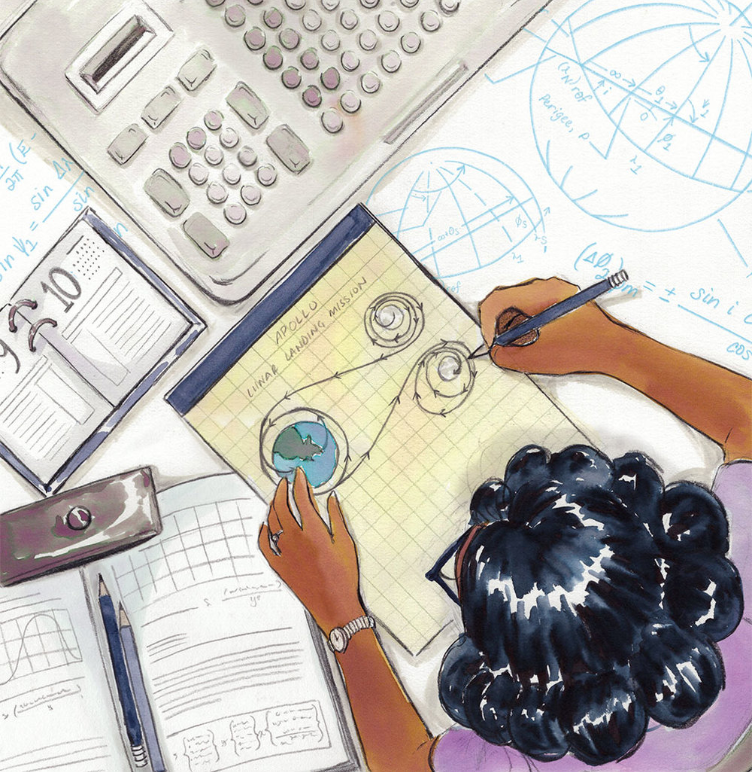 Lesson 2: What's your dream? (Grades K-2)
As a girl, Katherine Johnson loved math, and she continued to study it in college. When she grew up, she kept pursuing that passion when she used her math skills to plot the flight paths, or trajectories, of NASA rockets.
 Ask students to think about their favorite subjects in school, their passions, and their dreams for the future.
Then provide each student with a "Katherine Johnson Dream Sheet", where they may draw and color a picture of what they dream of doing when they grow up.
 Lesson 3: Nonfiction narrative about women at NASA
Katherine Johnson and other female "computers" were among the first women to work at NASA. And finally in 1978, NASA welcomed its first class of women into the astronaut program. Since then, many brave women have played important roles in space exploration missions.
 Ask students to select a woman astronaut, past or present, they would like to learn more about. Invite students to write a nonfiction narrative which shares the childhood experiences, struggles, and accomplishments of that astronaut.
Research option: Students may listen to women astronauts describe their education, dreams, and careers in NASA's astronaut biography video interviews. Here are a few inspiring interviews: Serena Aunon, Catherine Coleman, Jeanette J. Epps,  Jessica Meir, Sunita Williams
Teacher Resources for A Computer Called Katherine
---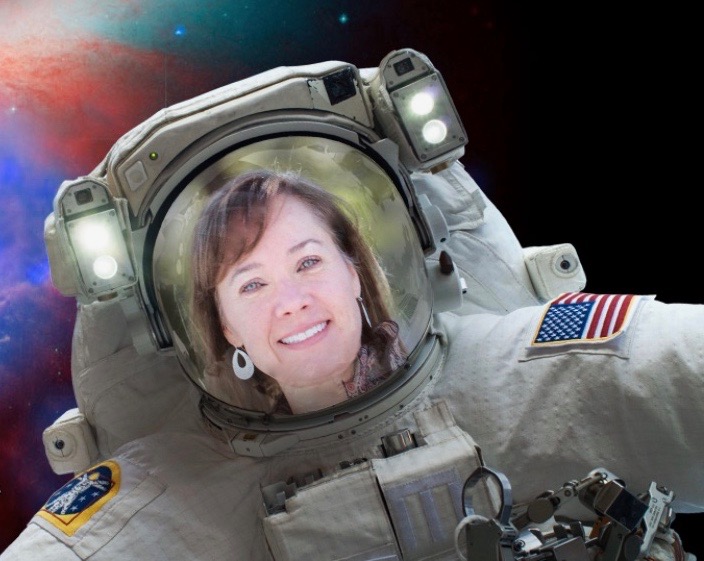 Suzanne Slade is the award-winning author of over 140 children's books. As an engineer who has worked on rockets, she enjoys writing about space/STEM topics. Some of her recent titles include COUNTDOWN: 2979 DAYS TO THE MOON (NSTA Best STEM Book), DARING DOZEN: THE TWELVE WHO WALKED ON THE MOON, ASTRONAUT ANNIE (watch astronaut Anne McClain read this book from the International Space Station), and THE INVENTOR'S SECRET. Website: suzanneslade.com Twitter: @AuthorSSlade
---
Click for more LITLINKS STEM + Literacy activities