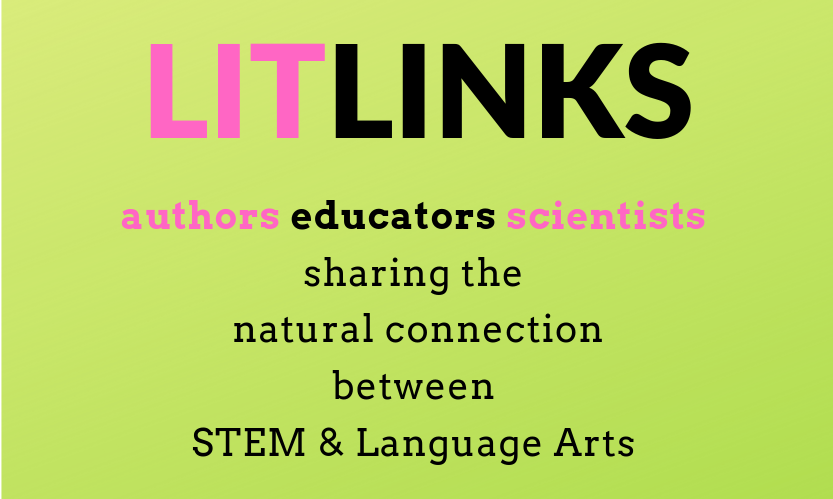 GUEST BLOGGER JENNIFER WARD
---
Birds + observation skills = inspiration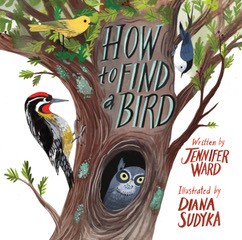 Hi! I'm Jennifer, former educator, author of 25 children's books, and bird nerd. In fact, observing wild birds has not only improved my observation skills, it has led me to write several books about them, including I Love Birds! 52 Ways to Wonder, Wander & Explore Birds with Kids, illustrated by Alexander Vidal (Roost Books); Mama Built a Little Nest, illustrated by Caldecott medalist Steve Jenkins (Beach Lane Books); and my recently hatched, How to Find a Bird, illustrated by Diana Sudyka (Beach Lane Books).
Birds have inspired scientists, engineers, writers and artists for ages; truly they're a perfect focus study for the classroom because they do such cool things. Plus, making observations is the key to inquiry-based and discovery-focused learning, so studying birds is a win-win. So, let's observe birds and soar! It's easy because they're everywhere. It's tricky because we don't want to spook them. And it's fun because it's like playing a spy game and there's always something new to discover.
Pre-K and primary
Guided reading observations
Begin with an Inquiry Chart, and ask students what they know about birds. Be sure to note their shared knowledge.
Pre-reading: Begin by sharing the cover and the title of the book. Then ask, "What do you believe this book is about?"
Read How to Find a Bird.
Post-reading: Reflect on what students learned with the following questions:

How did children in the book find birds?
Why is walking carefully important when finding a bird?
Where might birds be found?
Why is being quiet important?
Why is blending in important?
Field observation skills – Let's find a bird!
Remind students it's important not to be seen or heard by a bird, so as to not disturb a bird's behavior. Each bird behavior is for survival (searching for food, defending territory, nesting…) and we never want to scare it or stop it from working hard to survive in the wild.
Provide blank journals for field notes and sketches.
Bird watching may be done at home, on the playground, or on a guided walk with an adult.
Invite students to share their findings, verbally and/or with their journals. Data collection may include:

Where was the bird seen?
What was the bird doing?
What size was the bird?
Was the bird alone or with other birds?
Can you identify the species? (use a field guide to your area)
Were there birds you heard but did not see?
If it's difficult to find birds outdoors in your area, try Cornell Lab's FeederWatch Cam at Sapsucker Woods in NY!
i WONDER jar: Our questions about birds?
Forming questions is an important skill. Encourage students to generate questions they have about birds; this may be done daily. Write questions on strips of paper (student written or dictated) and place question strips in a large jar or basket. Each day, pick one question from the jar to facilitate research and inquiry, and practice observation skills.
Primary & intermediate
How observations inspire biomimicry
Deep observation and analysis of birds can lead to amazing innovations! Biomimicry is a field of study that engineers, scientists and conservationists are using to look at technology and sustainability in a new light.
Japan's famous bullet train made a horrific sonic boom sound each time it exited tunnels on its route. One engineer observed a kingfisher bird, who could quickly move from air to water with hardly a splash. This inspired engineers to re-design the bullet train to resemble the kingfisher, and the train now travels through tunnels quietly (BBC News: How a Kingfisher Helped Reshape Japan's Bullet Train). This is just one of MANY ways scientists and engineers are observing how birds to see how they do what they do so well.

Ask your students, "What other ways have birds inspired inventions?"
Share this chart to facilitate research and discover other innovative, biomimicry studies taking place: woodpeckers with no brain injuries even with constant pounding of head and beak, hand gliders inspired by birds who soar, silent flight of owls, more efficient flight/airplane designs…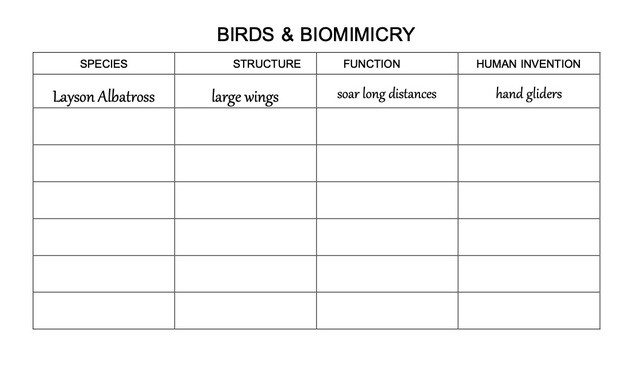 Visit my website for a bibliography of books for children about birds. As students observe, read, wonder and hypothesize, encourage them to design their own inventions inspired by birds.
---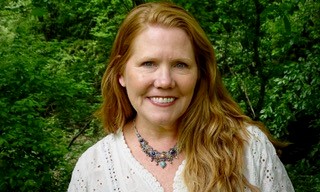 Jennifer Ward writes full-time from her home in Illinois where she is easily distracted by everything outside of her windows. Visit her website, JenniferWardBooks.com for more STEAM focused lesson plans and a growing bibliography of books for children specifically about bird
Featured image: Sample of a student engineered structure to protect an egg dropped from a 6' height – image copyright Jennifer Ward
---
Click for more LITLINKS STEM + Literacy activities