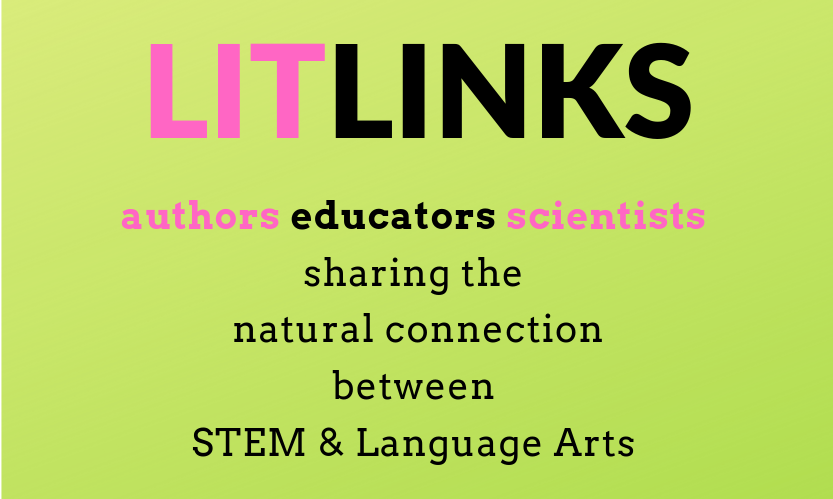 GUEST BLOGGER LINDSAY H. METCALF
---
Fungi are all around us. They can make us sick if we eat moldy food, or cure illnesses if we take antibiotics, such as penicillin. Fungi comprise important parts of the soil and the microbiomes in our gut. They also account for one of the major biological kingdoms.
But how much do we really know about fungi?
The fungus among us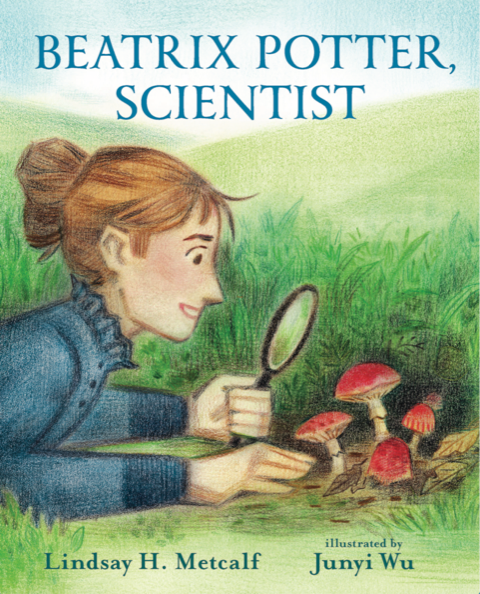 Scientists have described about 120,000 species of fungi, but several million may exist. Unbeknownst to many, the author of the Peter Rabbit books, Beatrix Potter, spent the decade before she became published in a deep dive studying fungi.
Read Beatrix Potter, Scientist by Lindsay H. Metcalf, illustrated by Junyi Wu, before completing the following activities.

Life cycle of a mushroom
Mushrooms are the "fruit" of some fungi. Show students this diagram of a mushroom as you explain how it is structured.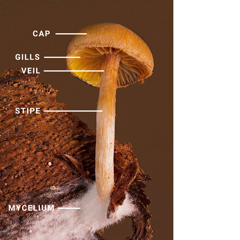 Under a mushroom's cap, the gills house billions of microscopic spores. Spores usually float through the air. If one lands in the perfect moist spot, it can germinate, or sprout, like a seed.
The spores grow thread-like hyphae (pronounced hi-fay), which connect in a network called mycelium (my-see-lee-um). The mycelium stretches out, often underground or through rotting wood, and produces mushrooms, which repeat the cycle.
Experimenting with mushrooms
Students place a piece of bread on the counter in their kitchen or garage. After waiting several days, the bread should mold. Ask students to keep a record of the changes they see on the bread for two weeks.
Discussion questions:
What does mycelium remind you of? Students may recognize mycelium as a rootlike structure.
Ask students whether they have seen moldy food. Where did they see it? Perhaps in the refrigerator?
Explain that mold is mycelium.
Ask students to draw the life cycle of a mushroom.
Ask them to write a paragraph about how the mycelium could have grown on the food. Use descriptive verbs and sensory language.
Explore lichens
Beatrix Potter focused part of her research on lichens, which are common almost everywhere on Earth. They contain a world of wonderment that students can access with a little magnification. According to the U.S. Forest Service, "Lichens are a complex life form that is a symbiotic partnership of two separate organisms, a fungus and an alga."
Lichens are fungi combined with either algae (plant) or cyanobacteria (bacteria that undergo photosynthesis). The green coloring in some lichens comes from chlorophyll.
Zooming in on lichens can unlock a world of discovery for kids. Within the tiny folds of the lichens live even smaller creatures such as tardigrades, or water bears, even though those won't be visible without a strong microscope.
Lichens provide a hardy miniature ecosystem that most of us take for granted, and science still has a lot to learn about.
Experimenting with lichens
This activity can be done as a socially distanced outdoor activity for in-person learning environments or as homework for remote students. In a virtual environment, you can share your screen to show the images below.
You will need:
Magnifying glass
Phone camera equipped with a zoom lens (optional)
Access to the outdoors (optional)
This experiment works best after a rain but can be done anytime. Instruct students to go outside and look for lichens. These will be found most easily on trees, downed branches, rocks, and concrete.
Look for the green smudges on tree bark that light up neon after a rain. Investigate green or rust-colored spots on concrete or rock. What do they look like to the naked eye? Have students photograph what they see.
With a handheld magnifying glass or a phone equipped with a zoom lens, examine the lichens up close. What do they look like when you zoom in? Have students take a picture of the magnified view if they can.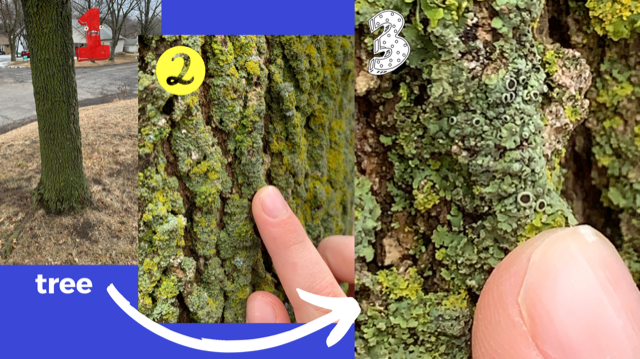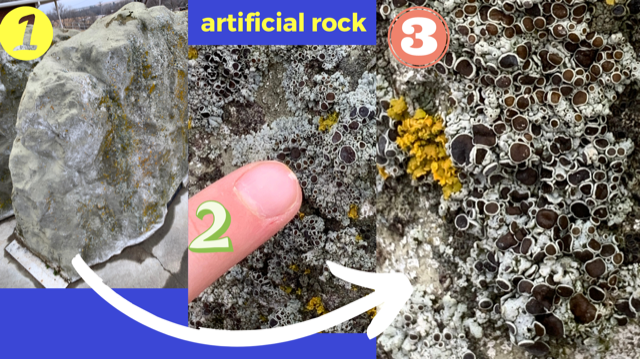 Have students create side-by-side drawings to represent what they see with and without magnification. In this way they will be like Beatrix Potter, who recorded her observations in hundreds of intricate paintings.
Have students label the simple parts they can identify, i.e. bark, lichens, moss, etc.
Writing exercise: Compare and contrast the different kinds of lichens students found using words and pictures. Again, students should use vivid verbs and sensory language.
More on fungi
You can find additional activities in the free educator's guide for Beatrix Potter, Scientist, available at lindsayhmetcalf.com/beatrix-potter-scientist.
---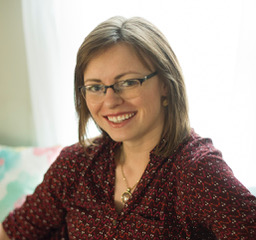 Lindsay H. Metcalf is a journalist and author of nonfiction picture books: Beatrix Potter, Scientist, illustrated by Junyi Wu (Albert Whitman & Company, September 2020); Farmers Unite! Planting a Protest for Fair Prices (Calkins Creek, November 2020); and No Voice Too Small: Fourteen Young Americans Making History, a poetry anthology co-edited by Lindsay H. Metcalf, Keila V. Dawson, and Jeanette Bradley, illustrated by Bradley (Charlesbridge, September 2020). Lindsay lives in north-central Kansas, not far from the farm where she grew up, with her husband, two sons, and a variety of pets. You can reach her at lindsayhmetcalf.com or on Twitter and Instagram @lindsayhmetcalf.
Featured image credit: "Fly Argaric Mushrooms family, Zeist, Netherlands – 0923" by HereIsTom is licensed under CC BY-NC-ND 2.0
---
Click for more LITLINKS STEM + Literacy activities