---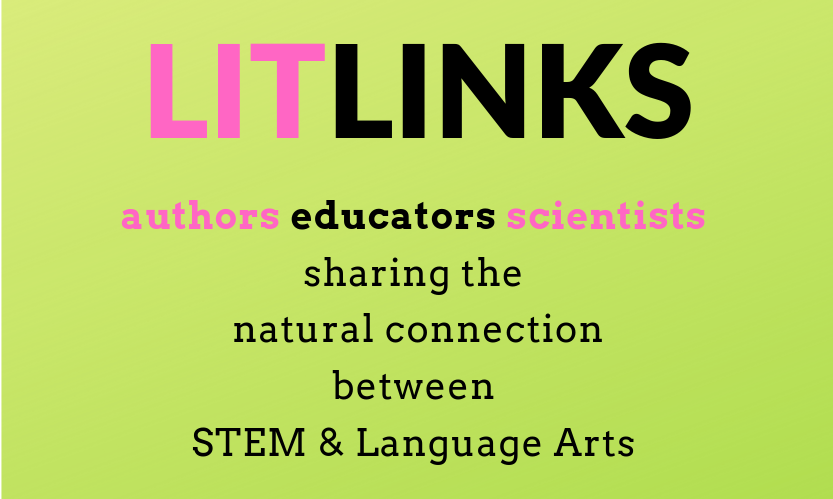 GUEST BLOGGER: MIRA REISBERG, PhD
Hi everyone, I am so thankful to Patricia for putting this series together. But being a bit of a rebel, I want to stretch this a little and bring the "A" a bit more into STEM (for STEAM) – which in this case is Integrated Fine Art. I'd like to use three books from three periods of my life: when I was starting out as a children's book illustrator; when I was a University Professor; and now as an Editor and Art Director at Clearfork/Spork and the Director of the Children's Book Academy.
STEAM = Ecosystem studies + cut paper murals
First up is Baby Rattlesnake, which I illustrated in 1989, updated in 2004, and I'm happy to say is still in print. Baby Rattlesnake is a retelling of a traditional Chickasaw teaching tale about a naughty little baby rattlesnake who throws tantrums to get his rattle before he's ready for it. Needless to say, he gets into all sorts of trouble and mayhem ensues.

The environment is the science connection in this book, and because I'm a big fan of Dewey's place-based education, this story is a great starting point for kids to learn about their own local environment and ecosystems.
Here are two projects I've done with kids in school visits, with teachers in professional development sessions, and with pre-service teachers when I taught at Washington State University and Northern Illinois University.
First break students into groups and ask them to brainstorm about their local or other ecosystems, including the landscape, birds, reptiles, and animals.
Create place-specific cut paper counting murals on large pieces of colored construction paper, e.g., one sun, two bears, three mountains, four owls, 10 redwoods etc.
Students learn multiplication by folding paper to create multiples.
After the murals are complete, the students either write fiction or nonfiction stories about the different ecosystems.
If possible the teacher hangs these murals and stories in the school hallways or library. If the school has an active parent group, grid the murals up to make permanent acrylic murals on the school exterior.
Another related project is to create seasonal murals (see featured image, above) of where the students live.
STEAM = animal science + oil pastels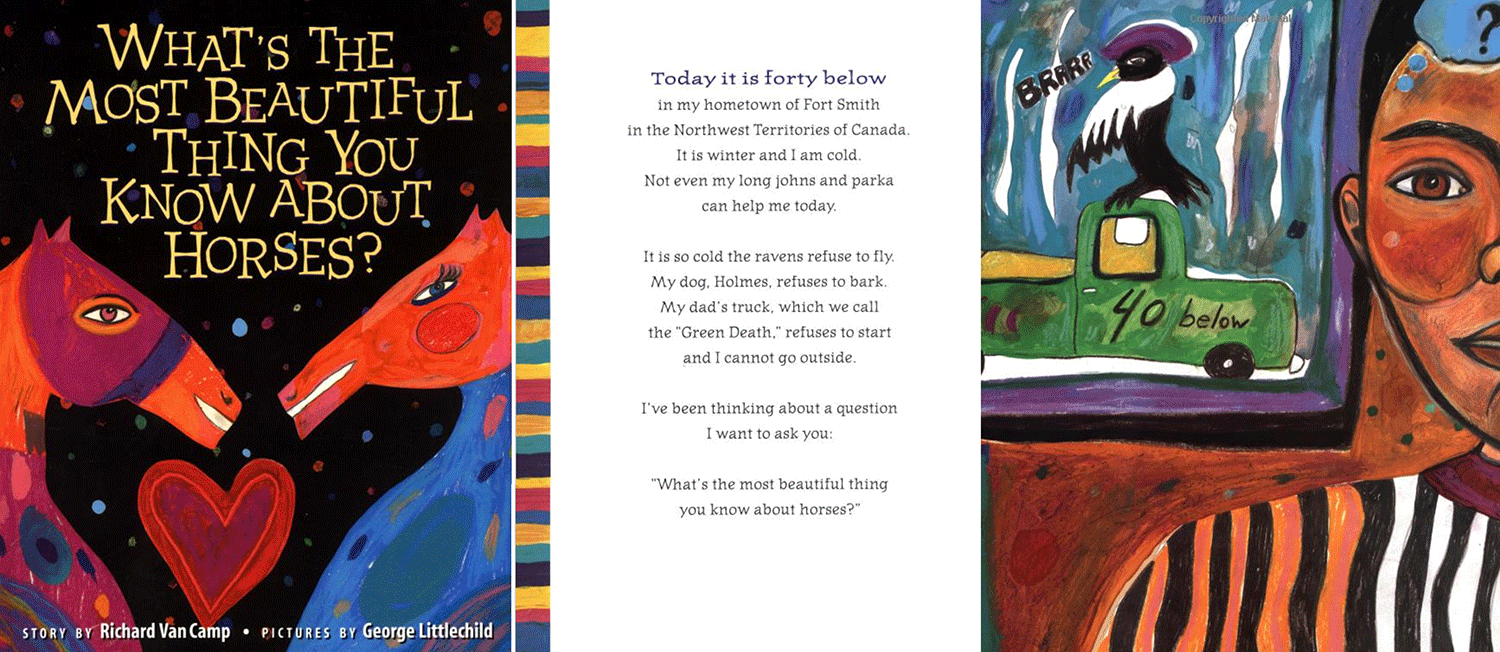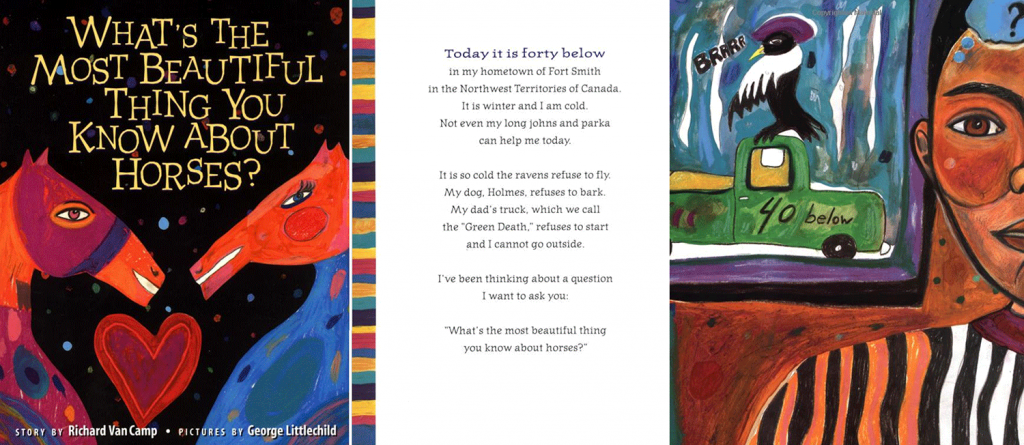 Next up, is the picture book, What's the Most Beautiful Thing You Know About Horses?, written by Richard Van Camp and illustrated by my friend George Littlechild. I used this book as a pre-service professor to encourage my students to include diversity in their future classrooms through contemporary indigenous people's lives based on this contemporary Native American story. The main character goes around asking his friends and family what's the most beautiful thing you know about horses? And of course in the process, we learn about his community and the main character himself as well as lots of information about horses.
Have students interview each other about "what's the most beautiful thing" they know about their favorite animal or about a local animal.
After the interview, the students conduct research to add science information about their animal to the story.
The teacher then supplies 11″ x 17" folded black paper for the students to create a beautiful oil pastel drawing on one side (oil pastels on black paper nearly always looks fantastic) and glue their interview/story on the other side.
The teacher can then exhibit all of these stories and art in the local library, before binding them into a book for the school or class library.


STEAM = animal science + paper maché
Another wonderful project to do with this book is have the children break into groups and choose some of the animals to make papier-mâché animal banks. The banks can be placed in different shops and venues to raise money for the local homeless shelter. There's not a lot of literature with this project but it's a lot of fun, very meaningful, and opens opportunities to talk about homelessness and how challenging it can be for kids in shelters.
Use the following instructions to make your animal banks:
Tape cardboard shapes and cut empty toilet paper rolls to inflated balloons.
Dip strips of newspaper into diluted white glue and water or wallpaper paste to form three layers of maché.
Dry each layer between coats.
Paint with tempera paints.
Cut a slot at the top for the money.
To remove the donations, someone simply cuts a slot at the bottom. Adding the money raised and donating it can be deeply satisfying.
We raised $1500 for our local homeless shelter, Hope Haven, in DeKalb Illinois.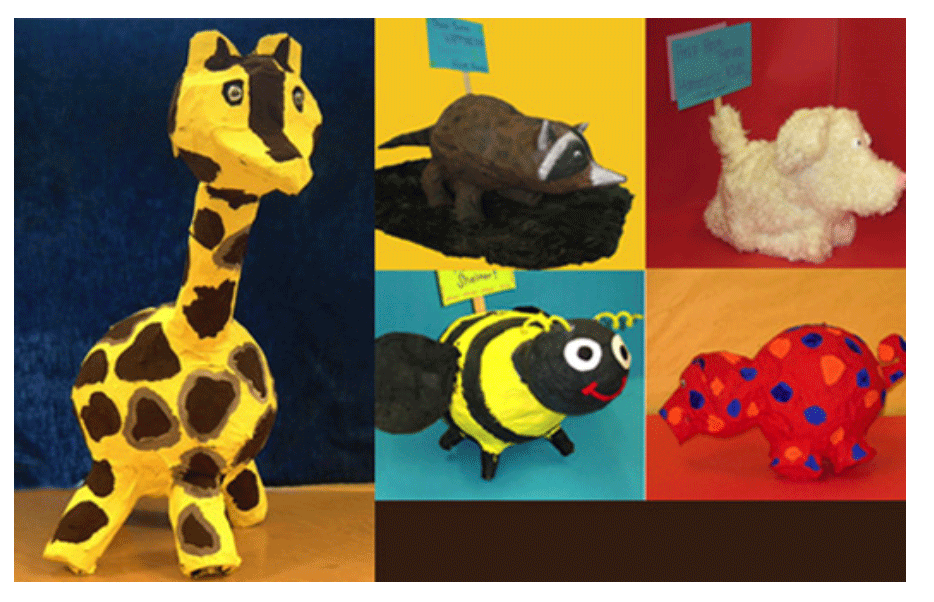 STEAM = space science + writing


Finally, I want to share a wonderful book about the solar system from two former Children's Book Academy students, which I recently acquired, edited, and art directed. If Sun Could Speak by Kourtnay LaFavre and illustrated by Saki Tanaka is from the kidlit genre known as informational fiction or creative nonfiction, which is a bit of a misnomer because of the fiction elements.
What I love most about this book (apart from how crazy creative it is) is Sun's fantastic voice, who is a somewhat egotistical character. Sun describes his place in the center of the solar system, and how great he is including myths about him along with some brief histories of different scientists who have made solar system-related discoveries over the centuries. It's beautiful, heartfelt, and funny, inspiring children to become scientists themselves.
Here's a great writing project inspired by this book:
Children choose different planets to research to write and illustrate their own first person, If … Could Speak.
Once again, I encourage teachers to get their student's work out into their local communities to build allies, show parents what their children are learning, including the value of STEAM!
And finally, here's a sneak peek at my new upcoming book, You Can… A Book of Verbs in Verse. The science connection here is caring for the environment, which could connect with recycling projects or research into opposites with different kinds of animals, such as diurnal/nocturnal, stripes and spots etc.


---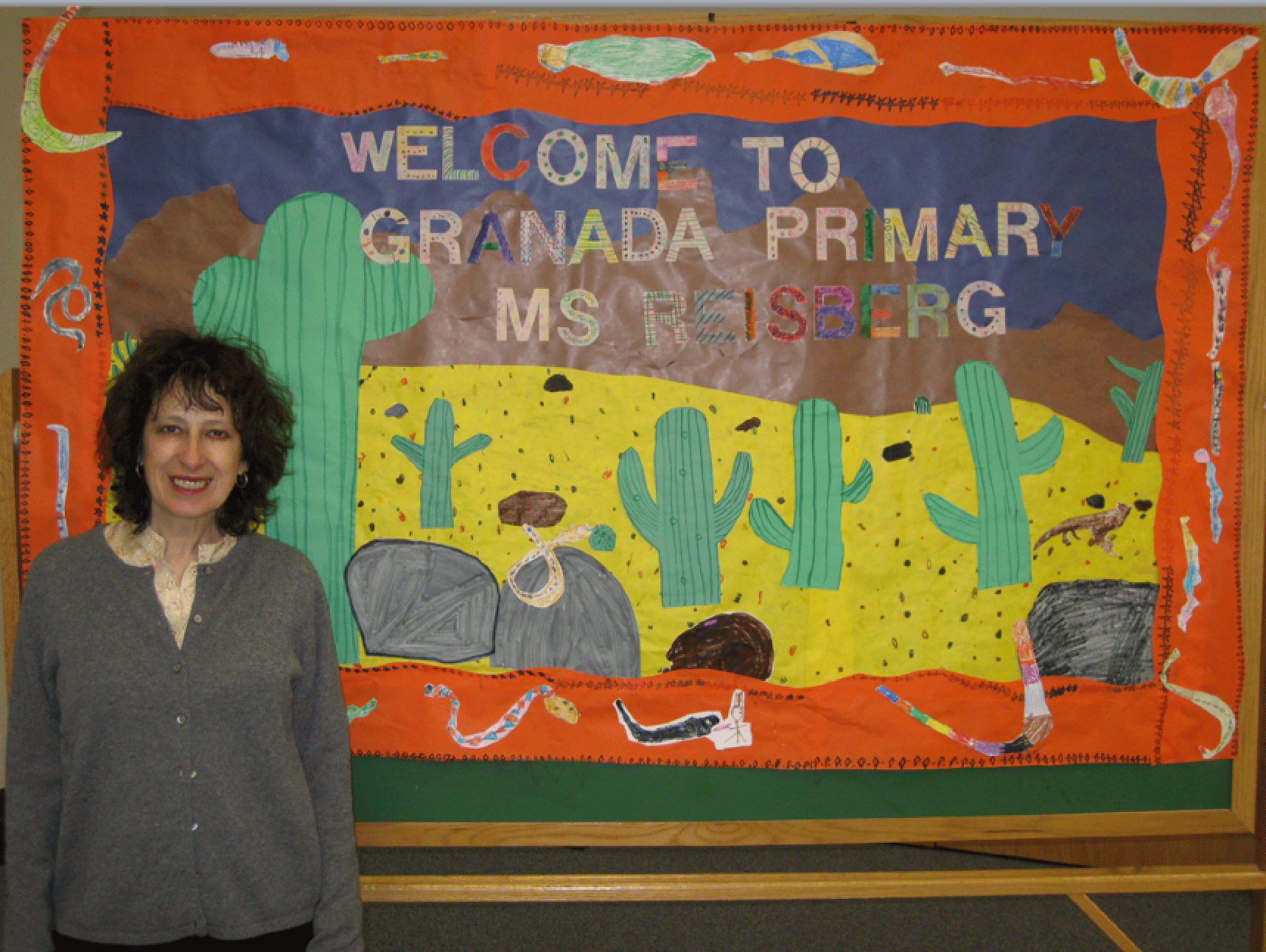 Mira Reisberg, PhD
Please join me in this FB group where I will be posting more lesson plans along with picture book video reviews and a ton of other resources: https://www.facebook.com/groups/ChildrensBookCommunity/
Or find me here: www.mirareisberg.com • www.childrensbookacademy.com
Twitter: @ChildrensBookAc
P.S. Thank you teachers for all you do to help make kid's lives and learning, and consequently the world, better.
---
Click for more LITLINKS STEM + Literacy activities