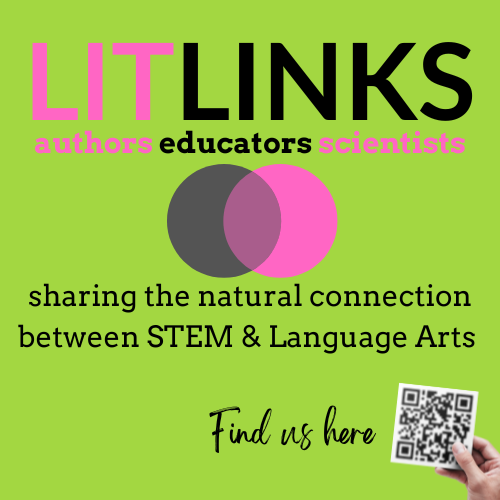 BY PATRICIA NEWMAN
---
As we gallop headlong into the holidays, I thought it might be fun to think about the T in the Science Technology Engineering Math acronym. T for tech. We often don't spend a lot of time on technology aspects, but today we're here to change that.
2 ways to incorporate tech
Technology lessons can be incorporated into the curriculum in two ways. 1) We can include technology in the lesson as the main objective. 2) We can use technology as a tool for a lesson with science, engineering, or math (or any other curricular) objectives.
For instance, one middle school science teacher in Long Beach used my book, Plastic, Ahoy!, to teach the concept of bioluminescence. His students created fish from found plastic, inserted lights into their fish, and then wrote a computer program to make the lights glow and flash. In this instance, the students invented a new technology (their fish). But they also used technology as a tool (the computer to write the program).
Don't forget the tech
Below I have featured five lessons for elementary students. These lessons broaden students' imaginations and empower them to think, experiment, fail, and try again. Each of these lessons helps your students practice basic technology principles which could lead to simple lessons in coding or inventing new ways technology can assist us.
The 5 tech lessons
Featured image credit: "CoderDojo / CoderDojo (AT)" by Ars Electronica is licensed under CC BY-NC-ND 2.0.
---
Click for more LITLINKS STEM + Literacy activities