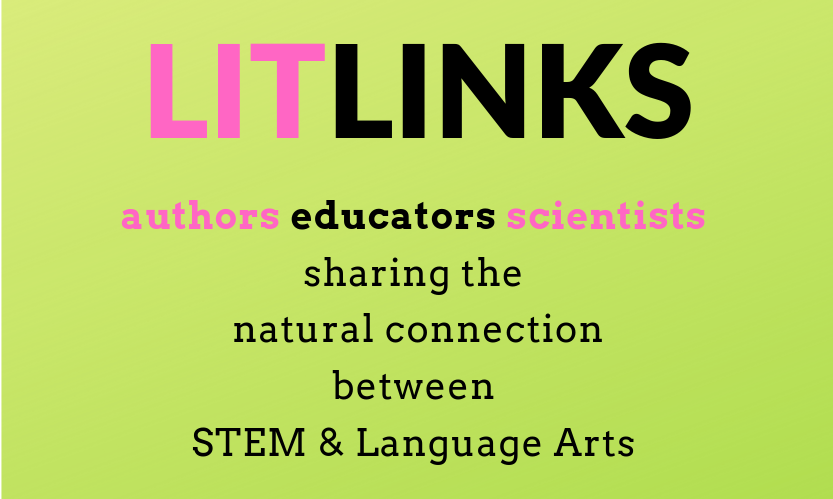 GUEST BLOGGER JENNIFER WARD
---
Symbiotic relationships
The study of symbiotic relationships provides a rich and authentic platform for meaningful research, questioning, investigating and building scientific literacy in the classroom.
My most recent picture book, Just You and Me: Remarkable Relationships in the Wild, illustrated by Alexander Vidal introduces readers to symbiotic relationships among plants and animals.
Symbiosis is the relationship or interaction between two different living organisms which is sometimes advantageous to both. And that's exactly what Just You and Me introduces: 12 specific relationships in the wild where both species benefit. Animal pairs featured in the book include a crocodile/plover bird; boxer crab/anemone; zebras/ostriches; sloth/algae; Gila woodpecker/saguaro cactus; oxpecker birds/rhinos; acacia trees/ants; pistol shrimp/goby fish; egrets/hippos; cleaner wrasses/eel; bee/flower; humans and the Earth.
Pre-reading & prior knowledge
Share the title and cover of the book with students. Prior to reading the book, invite students to predict what the book might be about based solely on the title and cover illustration.
Note: Did any student pick up on plural vs. singular in the title Just You and Me: Remarkable Relationships in the Wild?

Then, share the title page and illustration with students. Invite students to expand their predictions. How does the illustration for the title page differ from the cover illustration? [different animal species depicted]
Inquire & document
Ask students:
What types of relationships exist in the wild? [Parent/offspring; predator/prey…]
Chart student responses under the heading: Types of Relationships We Know About in the Wild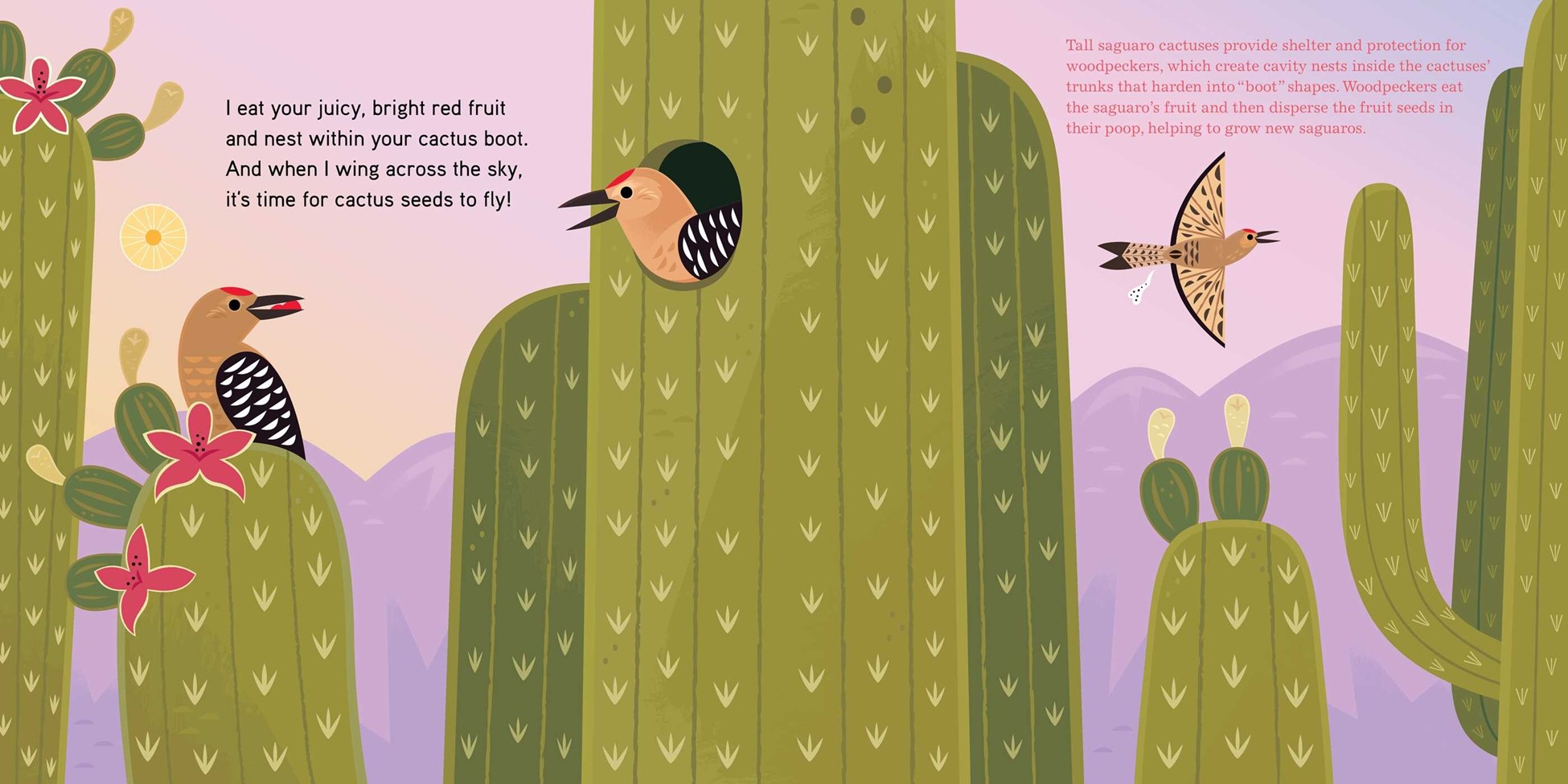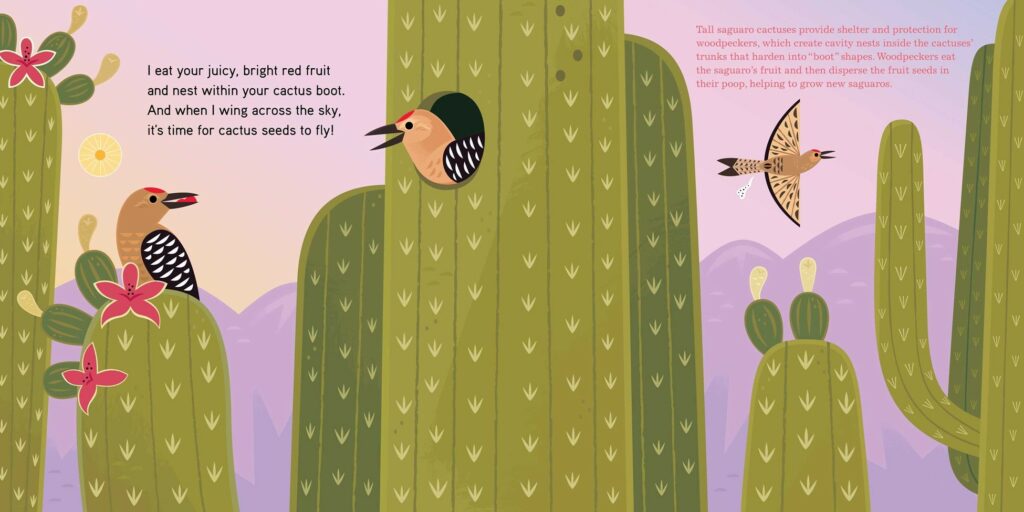 Read the story aloud. Each page introduces a symbiotic relationship with a rhythmic, rhyming stanza accompanied by a sidebar of informational text.  
Post reading
Then ask students what types of relationships have we learned about after reading Just You and Me? Are any relationships new to us?  
Scientific literacy
Say the word symbiotic aloud. Then define the word, symbiotic as The relationship or interaction between two different living organisms which is sometimes advantageous to both.
Invite students to orally say symbiotic. Clap out the syllables/ beats in symbiotic. Write symbiotic on a word wall for reference.
Next Generation Science Standards – Understanding key details in a text and formulating answers to questions
Place students in pairs or cooperative groups, just like the plants/animals in the book. Invite students to do further research using key details from the book's text to answer the following questions. Students may use one plant, one animal, or a symbiotic relationship from Just You and Me.
| Question | Response |
| --- | --- |
| Who? | |
| What? | |
| Where? | |
| When? | |
| Why? | |
| How? | |
Graphic organizer for identifying symbiotic relationships
Students may also create an illustration to accompany the answers to the questions.
Disciplinary core ideas from the National Research Council Framework
Share the following with students:
Scientists classify things to help organize and understand them. Think of your own personal items. Perhaps you have a special place just for shoes and a different place for your toothbrush? By sorting things and keeping them in a separate space, they are organized and easier to use and understand.
In science, we call this "sorting" classification.
Share the classification chart below with students:

Animal Classification Just You and Me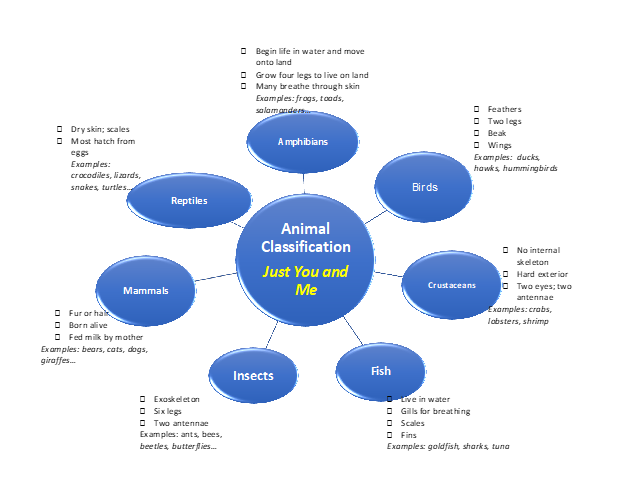 Explain that the author, Jennifer Ward, selected a variety of plant and animal life when writing about symbiotic relationships. What species are portrayed in the book and how is each classified in the animal kingdom?
In pairs or in a learning center, provide a copy of the book, Just You and Me and invite students to explore each symbiotic relationship, classifying the represented species to the correct category in the animal kingdom.
Animals, classified, from JUST YOU AND ME
| Category | Animal |
| --- | --- |
| Amphibians | |
| Birds | |
| Crustaceans | |
| Fish | |
| Insects | |
| Mammals | |
| Reptiles | |
Graphic organizer for classifying animals
Think stronger!
Can you find other living organisms in Just You and Me that don't fall in the animal kingdom? If so, what kingdom do they belong to?
How do plants rely on animals for seed dispersal? Create a 3-D model of an animal dispersing seeds, or a drawing of the process.
How are humans symbiotic with the Earth?
Immersing ourselves in science means thinking and investigating to gain knowledge and understanding about the natural world. As an author of picture books, many of them nonfiction and inspired by scientific concepts, I wonder and investigate daily. It's a job perk, indeed!
Featured image: "Hippos and Egret" by meredith_nutting is licensed under CC BY-NC-ND 2.0
---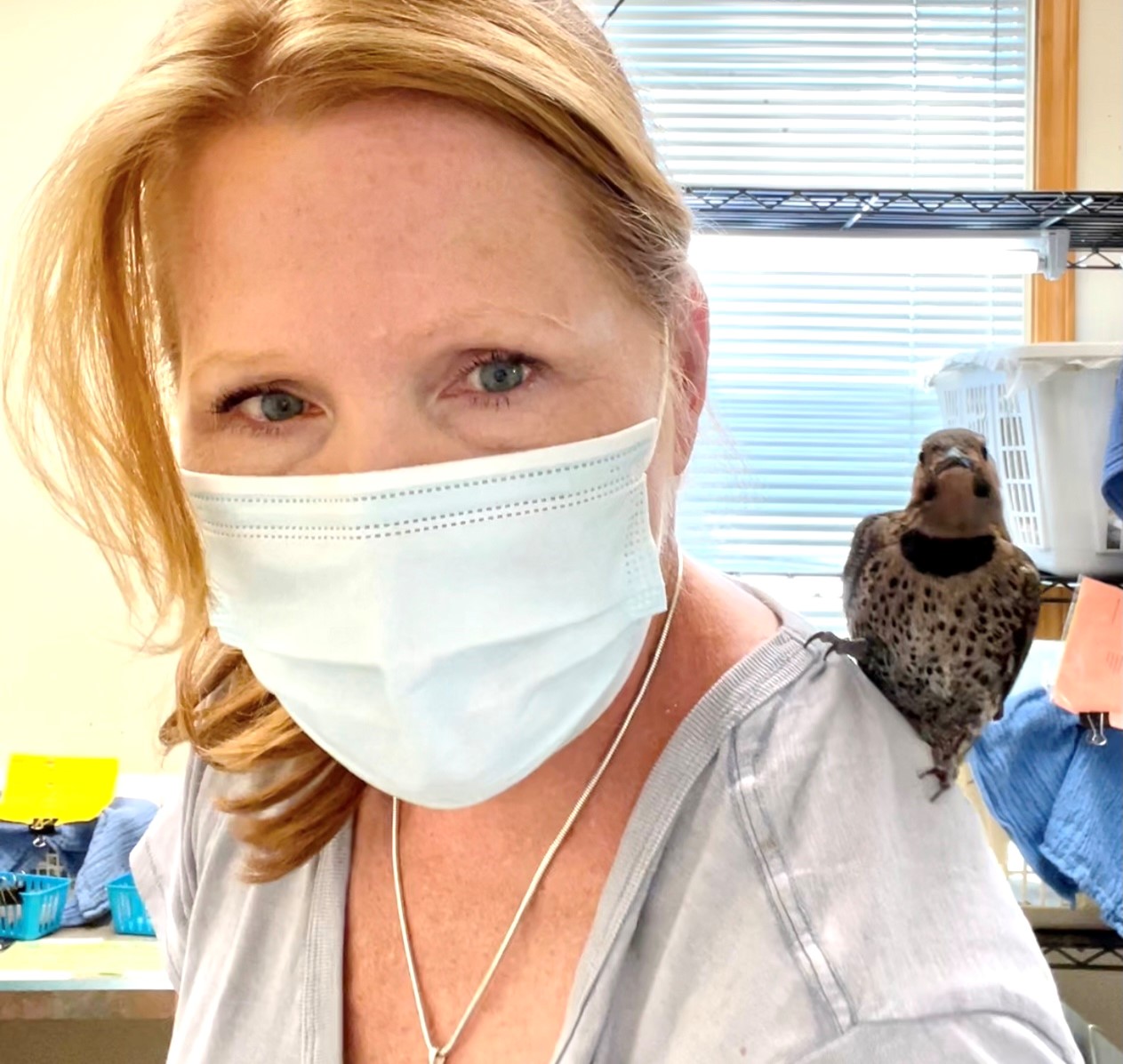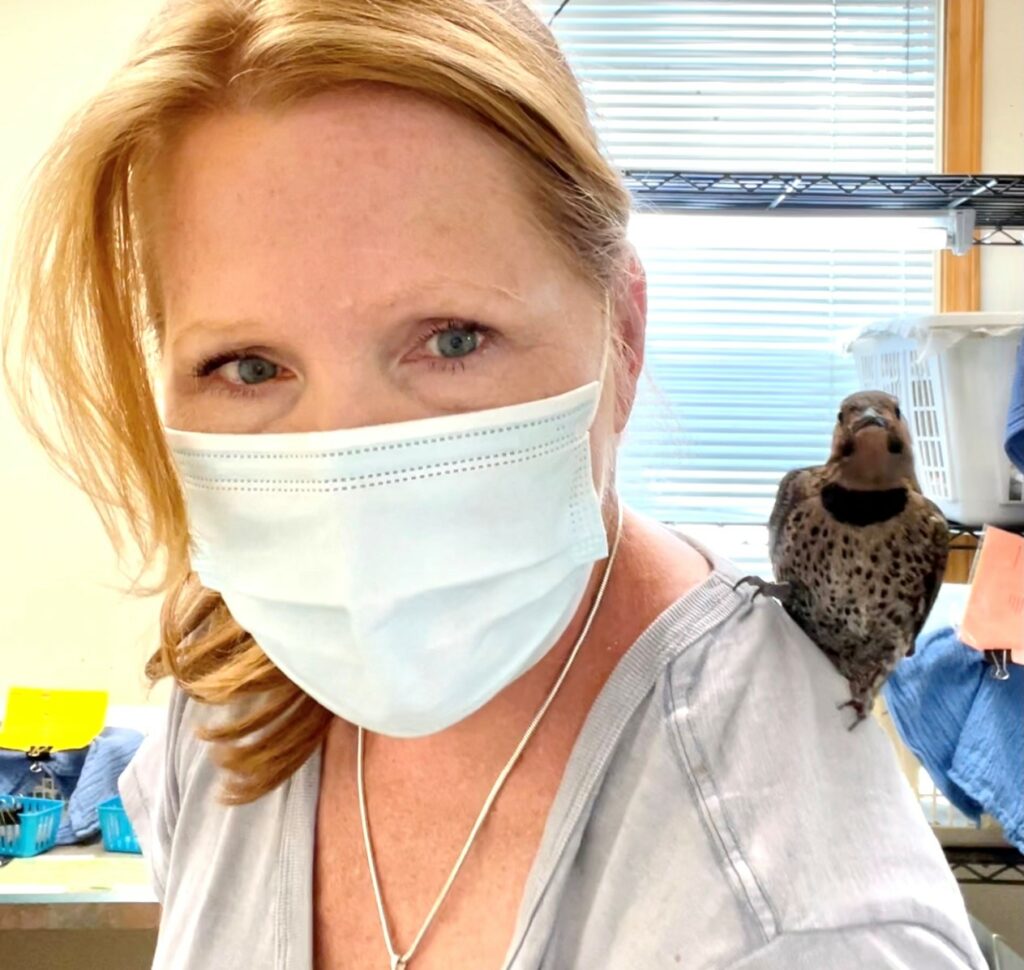 Jennifer Ward has written numerous award-winning picture books, including How to Find a Bird, illustrated by Diana Sudyka; Round, illustrated by Lisa Congdon; and Mama Built a Little Nest and Mama Dug a Little Den, both illustrated by Steve Jenkins. Her most recent book, Just You and Me, celebrates perfect partnerships in the wild and received a starred review from School Library Journal. A former elementary educator, Jennifer loves visiting classrooms and libraries to share her writing process and inspire kids to connect with nature and put pen to paper. She lives with her family in Illinois where she writes full-time, volunteers with wild songbird rehabilitation and is easily distracted by everything outside of her windows. Visit her at JenniferWardBooks.com, on Twitter at @jenwardbooks or on Instagram at @jenniferwardbooksInstagram.
---
Click for more LITLINKS STEM + Literacy activities