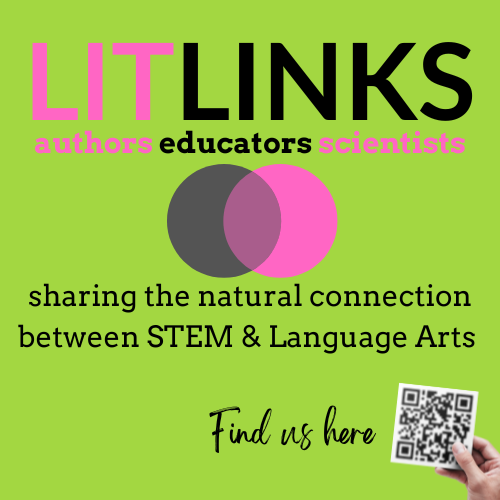 GUEST BLOGGER MATT LILLEY
---
Good Eating: The Short Life of Krill is all about the central role that krill play in the Southern Ocean ecosystem. Most of the animals that live in the Southern Ocean depend on krill. Either they eat krill, or they eat something else that eats krill. By virtue of feeding so many other creatures, krill are very important–and they provide a great backdrop for a point of view exercise.
Which point of view works best?
One of the hardest things about writing Good Eating was finding the right point of view. Third person felt too straightforward and traditional. The reader felt too far removed from the story. First person puts the reader right in the main character's perspective, but that felt too much like fiction. Once I switched the point of view to second person, the story felt right. The reader gets immersed in the story without having the story actually be from the krill's perspective.
As a component of a class informational writing project, you can have your own students play with point of view and perspective to see how this changes their own writing.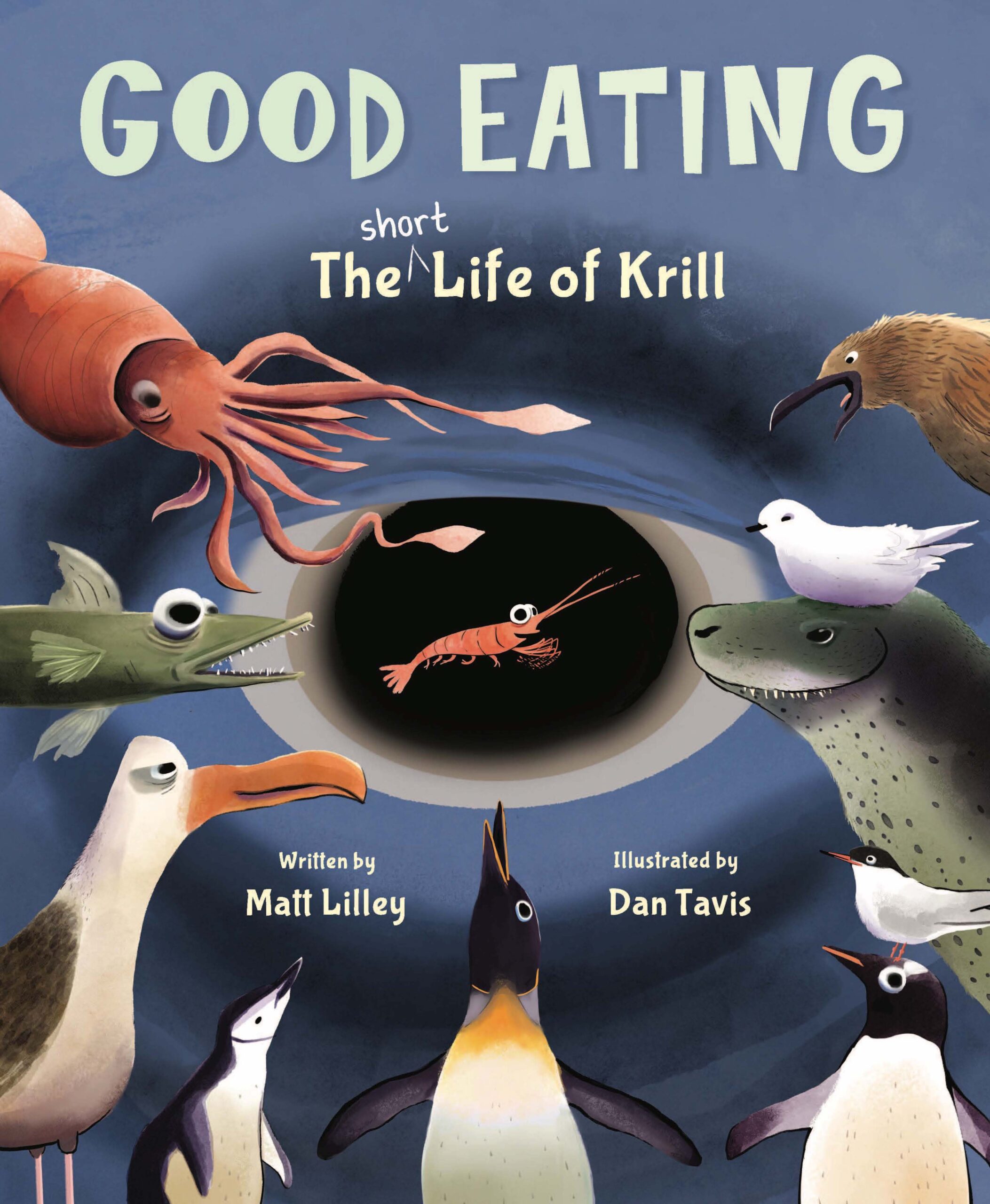 In preparation
Introduce the concept of point of view using examples from books. For example, consider the spread below from Good Eating. What if this story were told in the 1st-person "I" point of view? Or the 3rd-person "he/she/they/it" point of view? Rewrite a few lines of the story in first and then third person. How are they different?
Good Eating is about Antarctic krill's place in the Southern Ocean food web. When animals interact, such as in a predator and prey situation, we have different perspectives that we can explore. This spread shows what the penguins above the water look like from the krill's perspective. Seeing this from the penguins' perspective would be very different. Ask your students to imagine what this scene would look like through a penguin's eyes. What do you think the penguins are thinking? How would the image and text be different?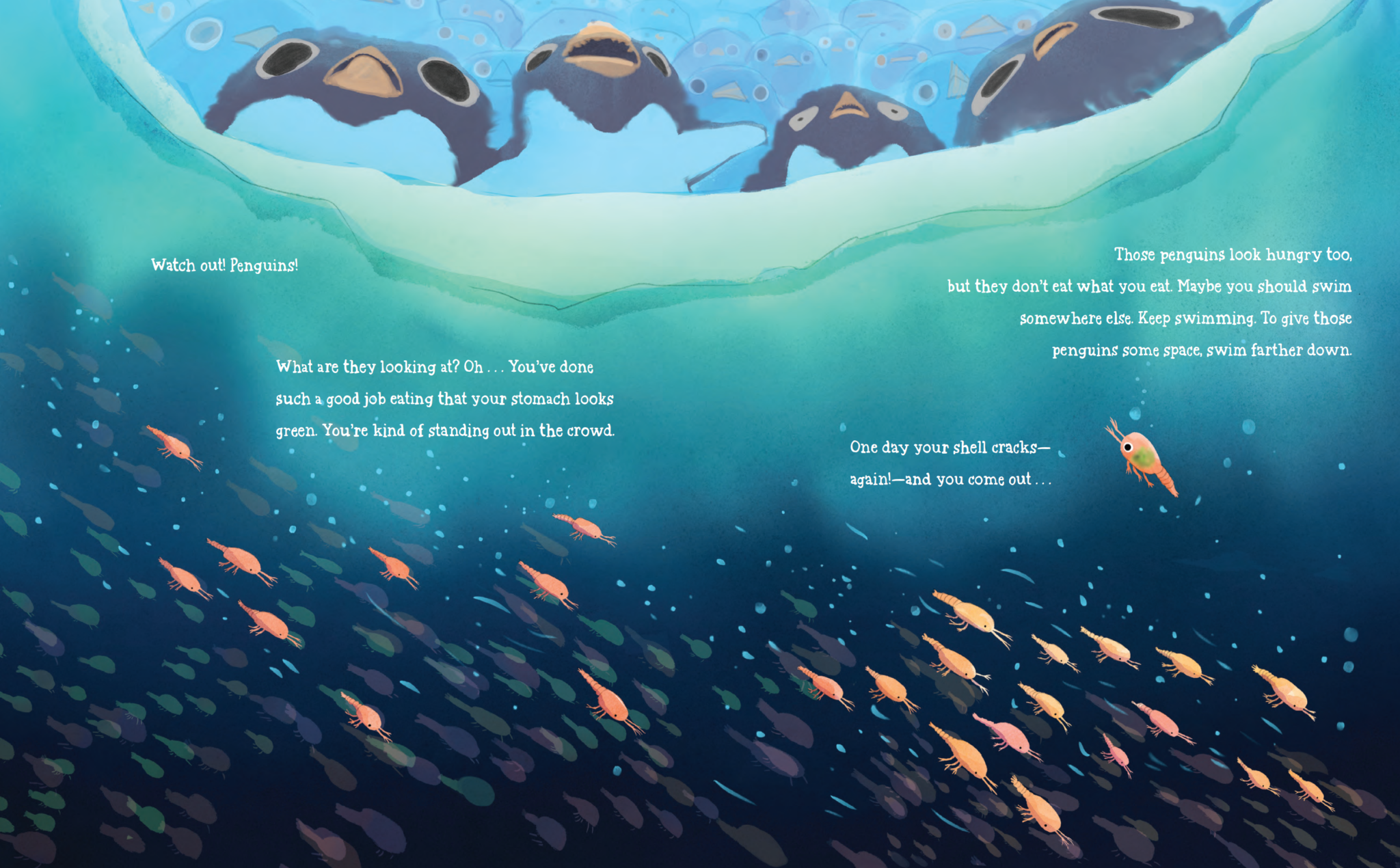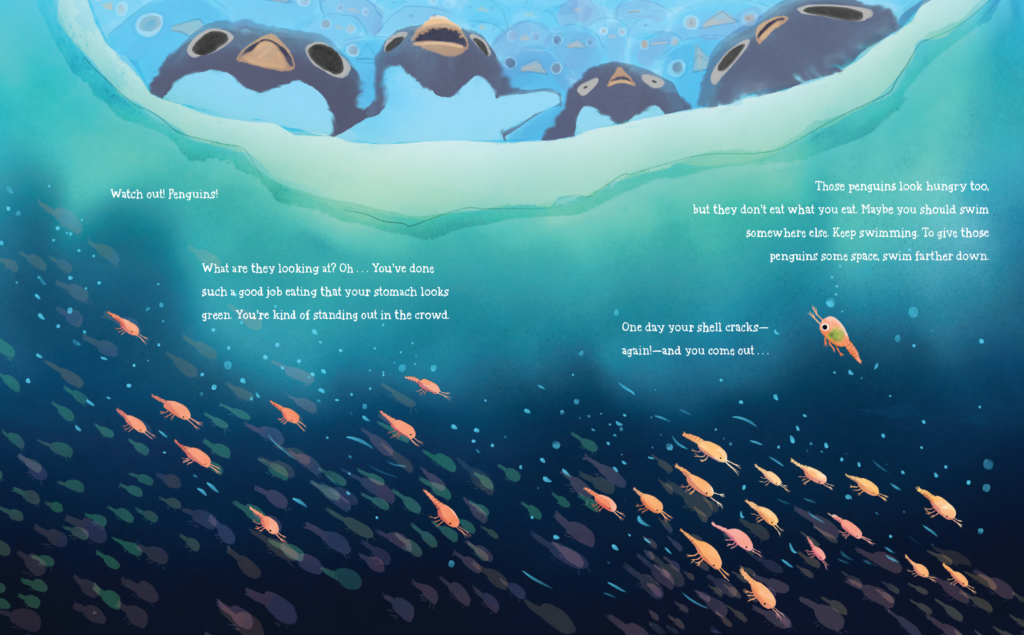 Questions to ask during research
To help generate ideas on using point of view in their informational writing, you can have your students consider specific questions in their research, such as the following:
Where does the animal live? What is the weather like there? Is it wet or dry? Hot or cold? Does it change with the seasons?
How does the animal move? Does it crawl underground or fly through the air?
What other animals does your subject interact with? How does it find or catch food? How does it avoid being eaten?
What senses does the animal use? Does it rely on senses other than vision, like infrared/heat (certain snakes) or echolocation (dolphins, bats)?
Are there any important moments in the animal's life that you want to write about, like how and when they are born? Are they born while their mom hibernates or do they hatch from an egg in a nest? What is that moment like for the animal?
Writing the perspectives
After your students have spent some time researching and thinking about their animals' perceptions, have them pick one moment in the animal's life to write about, such as when:
something tries to eat them or when they try to catch some food
they are born or go through a metamorphosis
they are getting ready for a change in the seasons.
If your students choose to write about an interaction between animals, you can have them write about the scene more than once, using the perspective of the different animals. Otherwise, have them try writing the scene from the three different points of view.
Reflection
Ask students to think about how changing the perspective and point of view changed their writing. Ask them to reflect on which version they like best and why. From there, your students can continue writing the rest of the story or report from their favorite perspective.
Featured image: Source unknown.
---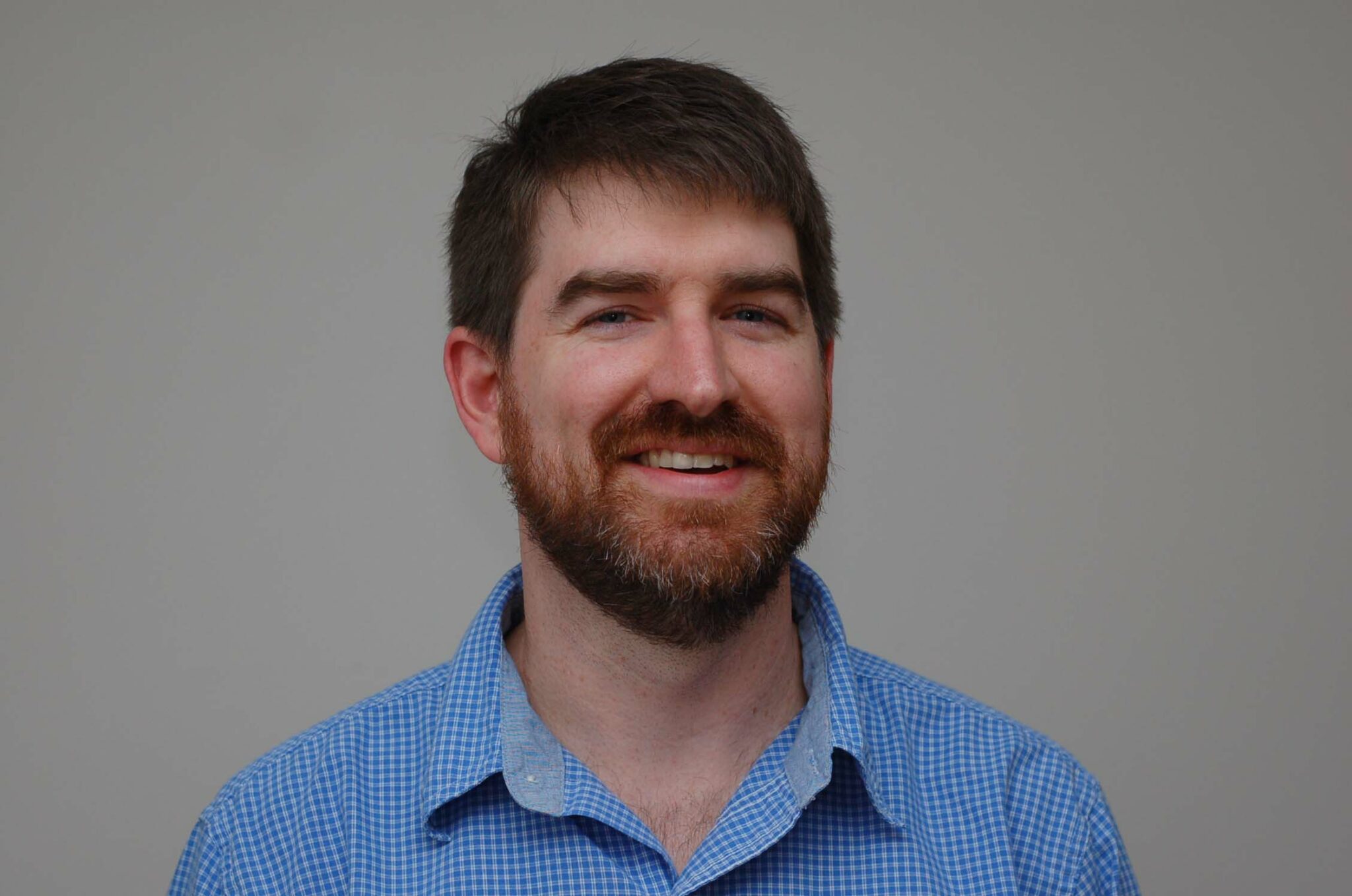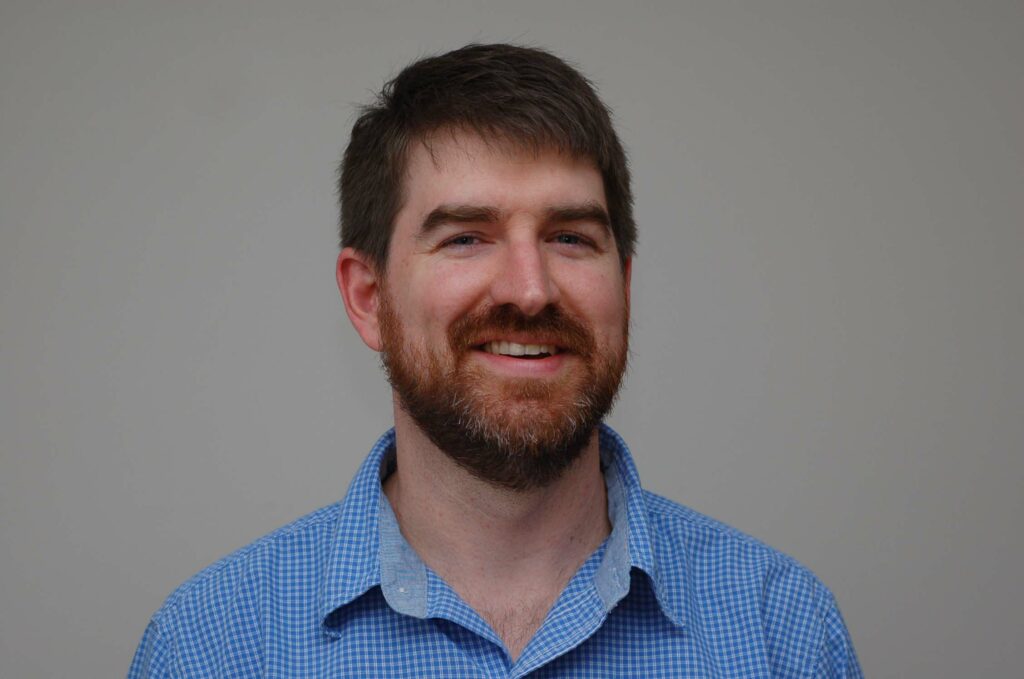 Matt Lilley has written 20 nonfiction books for young people. His debut picture book, Good Eating: The Short Life of Krill, is a Junior Library Guild selection and a finalist for the 2023 AAAS/Subaru Children's Science Picture Book Award. Matt has an MS in scientific and technical communication. The focus of his graduate work was health and medical writing, with a special emphasis on medical writing for kids. Find out more at www.mattlilley.ink or follow him on Twitter: @mlilleywriter
---
Click for more LITLINKS STEM + Literacy activities