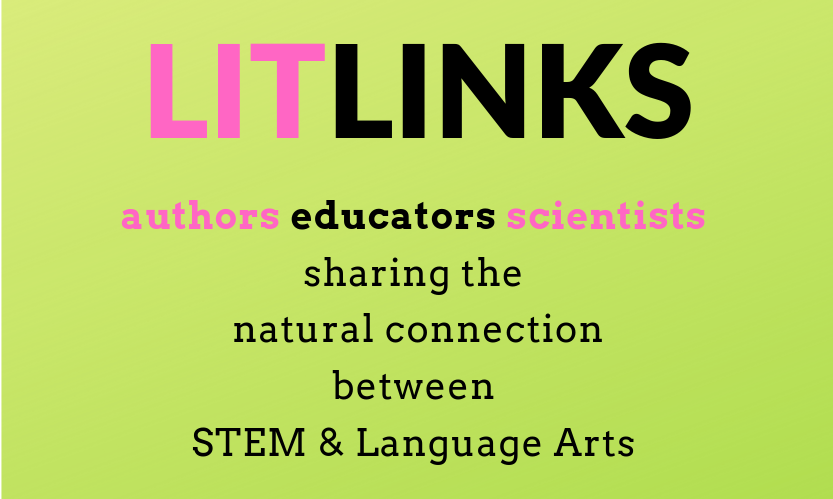 GUEST BLOGGER: ANITA SILVEY
While I was working on a biography of Jane Goodall (Untamed: The Wild Life of Jane Goodall), I learned about Birute Galdikas, a colleague of Jane's, who had gone to Borneo to study wild orangutans. A refugee in World War II, Birute moved with her family to Toronto, Canada. As a child, she loved pretending that she was an explorer, observing the animals and plants in a large park near her home. As an adult, she would become one and establish a research center in Borneo, where she has continued to live for 50 years. Being in the Borneo wilderness presented many challenges, but Dr. Birute remained there because she made friends with hundreds of orangutans. Every one of them had a different personality, every one engaged in unique activities.
Orangutans: "The Animal with the Human Face"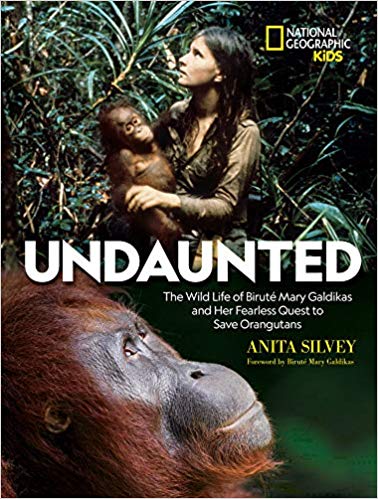 I started the book writing about Dr. Birute – and ended up featuring a lot of her favorite orangutans. When I talked to her, she made every one of them come alive. Princess liked to take a bath with Birute's son; Siswi became the camp ambassador, greeting visitors and having pictures taken with them. Some orangutans like to cook; some put scarfs and hats on their heads; others look like aliens.
The following exercise has been designed to educate children about orangutans and their unique personalities.
Orangutan lesson — the set-up
First show the video below of me talking about the book:
Choose an orangutan
Read Undaunted's Introduction, "First Contact," on page 8, which tells of Dr. Birute's first sighting of a male orangutan. Then have students look at the orangutan pictures, profiles, and sidebars and pick an animal they want to study and get to know (pp. 40, 42, 45, 54, 60, 70, 76, 84-87).
At this point you can also introduce material from Dr. Birute's excellent website, Orangutan Foundation International; it contains a wealth of material and many pictures and stories about individual orangutans.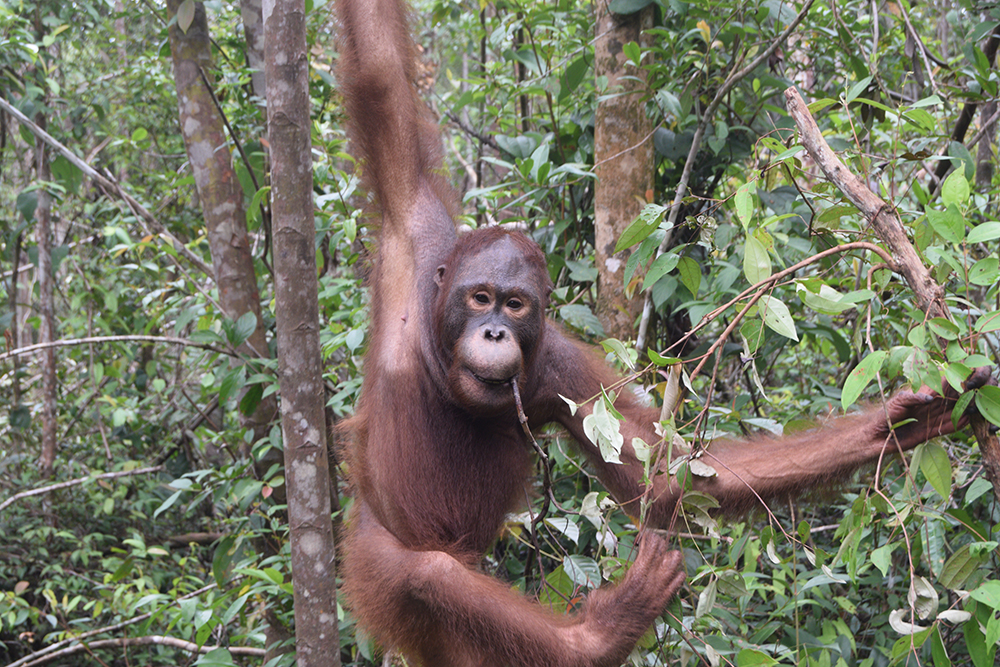 Read with purpose and demonstrate understanding
To help students read with purpose and demonstrating understanding, they can first work in groups to figure out basic information about orangutans; they should note the page in the book where the information can be found. For the final project, each student should focus on one individual orangutan.
Why were they called orangutans?
Where do they live?
What are their main physical characteristics?
What do they like to eat?
How do they learn which foods in the rain forest can be eaten safely?
How long do they stay with their mothers?
Can they learn sign language?
Why are the orangutans endangered?
Why does Dr. Birute think male orangutans look like aliens?
How would you describe your favorite orangutan?
What makes it special?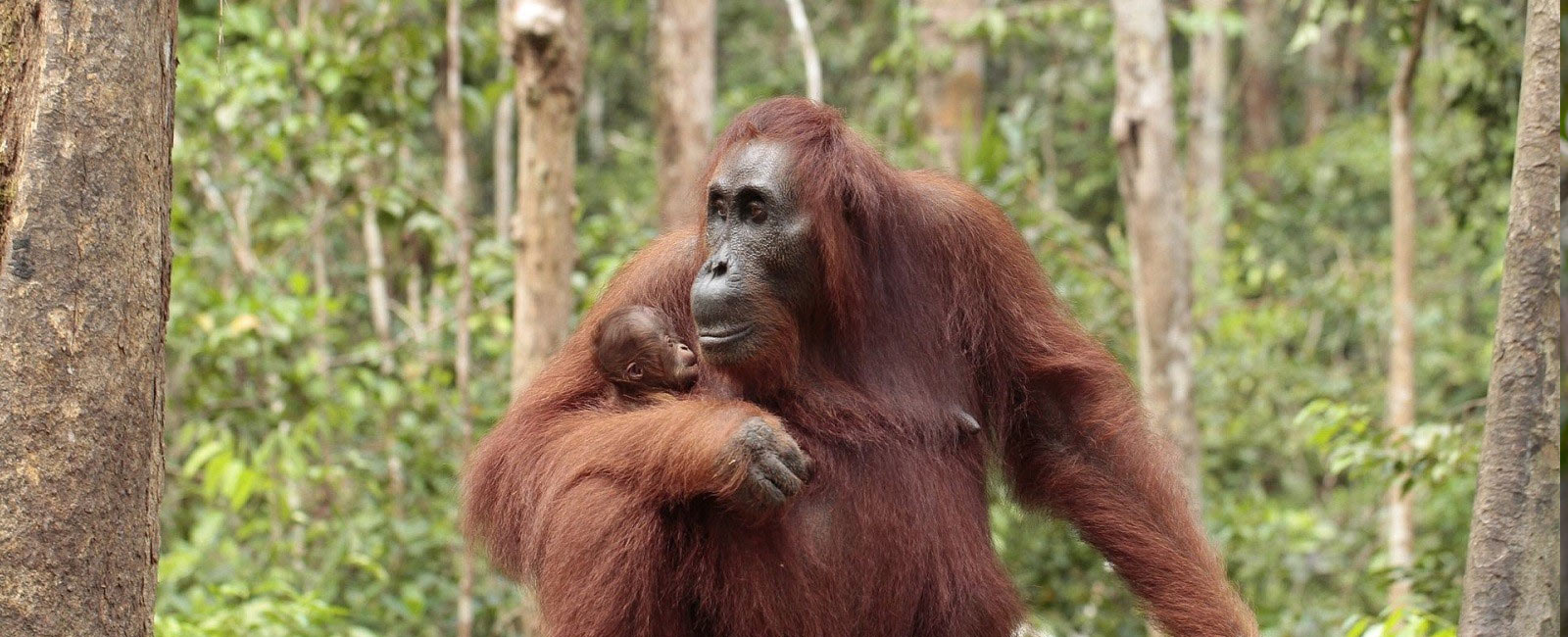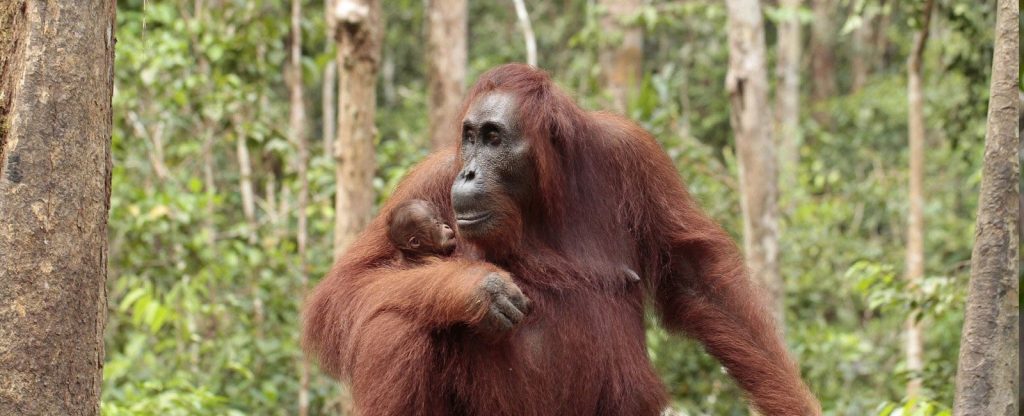 Final project
The final project can be an oral class report, a written essay, or a letter written on behalf of orangutans. The World Wildlife Fund's Teaching Resources page shows examples of a letter writing campaign).
Additional sources
National Geographic has produced a complete Educator's Guide for Undaunted.
The documentary IMAX film, Born to Be Wild, presents Dr. Galdikas's work in Borneo.
---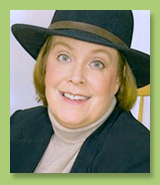 As Publisher of children's books at Houghton Mifflin, Anita Silvey conceived and launched the Scientists in the Field series. As an author, her interest in science has led to The Plant Hunters and her trilogy about the "Ape Ladies" – Jane Goodall, Birute Galdikas, and Dian Fossey. More information can be found at anitasilvey.com, @anitasilvey, and childrensbookalmanac.com.
---
Click for more LITLINKS STEM + Literacy activities