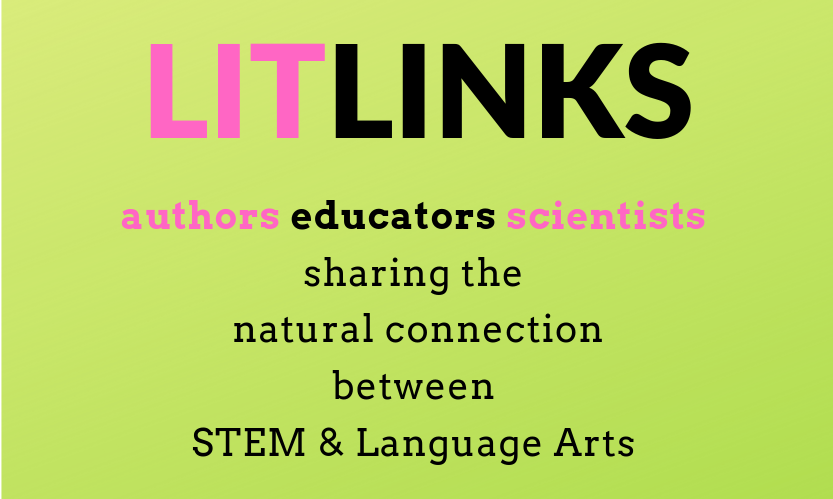 GUEST BLOGGER: CAROLYN CINAMI DeCRISTOFANO
It's likely that I would never have become an author without my first career as a science museum educator. When I was developing hands-on, engaging classroom activities to accompany a Museum of Science (Boston) exhibit celebrating Leonardo da Vinci, I was in a position to write an ABC book to help children relate to the exhibit. My brief work consulting on another exhibit led me to my next book project (Big Bang! The Tongue-Tickling Tale of a Speck That Became Spectacular). And that led to a chain of writing opportunities that I'm still developing today.
Museum life influences writing life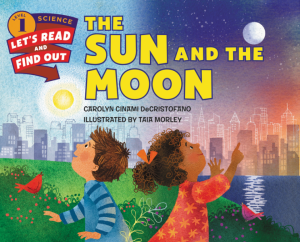 Opportunities are critical—but my museum life influenced my writing. With its emphasis on helping learners connect to content through first-hand experience, the museum world shaped my values as a science author. For example, when I agreed to write The Sun and the Moon, I knew I wanted to try to create an experience for young readers. Rather than approach the book from the position of a (presumably) omniscient author imparting facts to my "audience," I wanted to empower readers to make their own discoveries about these two brightest objects in Earth's sky. And I wanted them to feel the playfulness that museum experiences offer. But how?
Eventually, I came upon the idea of bringing readers on an imaginary journey to visit the Sun and the Moon. The rocket trip is fantasy, but from there on, what they "see" is all fact. The trip allows students to zoom in and observe, compare, and contrast these otherwise remote sky objects. My author role, then, was to serve as a sort of naturalist guide, a space-based park ranger, supporting the readers' "sciencing." Yes, I share plenty of facts along the way, but my readers' actions are also a source of knowledge.
The link to literacy
Combining the book with additional activities is an out-of-this-world opportunity to extend the fun and learning. With the activities that follow kids will learn more about the Sun and the Moon. They can dive a little deeper into topics that are brought up in the book, such as technology, and stretch their literacy skills as they write, draw, and share experiences with others. Equally important, they have a chance to be active participants in exploring the world and universe around them.
For all the seriousness I take to my work, I want my books and activities to be fun! That means these activities, are valuable in the classroom and great additions to lazy afternoons, library programs, scout groups, and more. I hope you'll give one or more a try—and let me know how it goes.
The activities
To access a pdf of any activity's detailed lesson plan, click on its title, or find them all here.
Sizing Up the Sun and the Moon — In the book, children find out that the Sun is much bigger than the Moon. Yet, when we actually look at these two objects, they appear to be about the same size. Sizing Up the Sun and the Moon helps children visualize why with a hands-on experience. They also make scale drawings (models) of the two bodies to compare their size, using a lunar ruler (template provided) to measure out the Sun's comparative diameter. As children explore, they encounter and use math ideas and skills in simple ways.


A cross between Tic Tac Toe and Bingo, Tic Tac TECHNO features a game that highlights various technologies– tools and objects created by people—that help us explore the Sun and the Moon. While playing, children practice distinguishing between natural objects and those that are examples of technology (thereby learning about the T in STEM education). The lesson can easily be adapted for family fun and includes game card masters featuring illustrations from the book, along with clues that reference the text.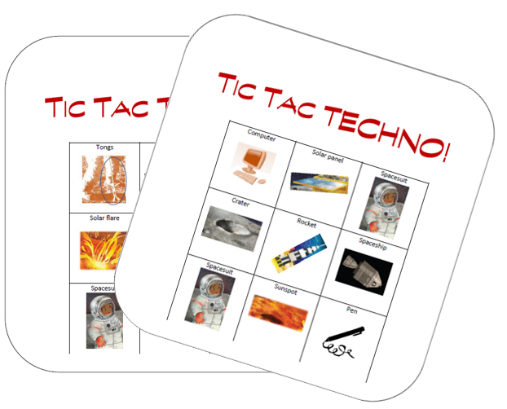 As a picture book, The Sun and the Moon offers lots of scientific information in the form of illustrations. In Drawing from Detail, children become scientific illustrators, trying their hands at creating accurate, detailed images that are also works of art. In addition to being a creative experience, this activity launches children into a new perspective on the relationship between an illustrator's creations and an author's words.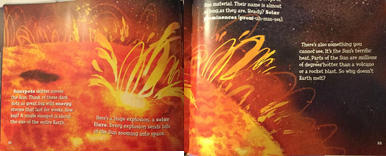 And finally, you can make an expedition out of children's experiences with The Sun and the Moon. Download an Explorer's Passport and Post Cards, which encourage youngsters to engage with the book and activities, and to write and reflect as they prepare postcards for grandparents, friends, or—maybe?—even me! I'd love to hear from you and the children with whom you share the adventure.
Whichever activities you choose, I hope you have a blast!
---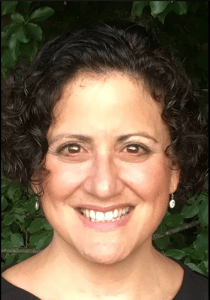 Carolyn DeCristofano is a STEM educator, children's author, South Shore (Massachusetts) Astronomical Society member, wife (of Barry) and servant (to two wild and crazy cats). As an educator, she develops STEM and literacy-based curriculum materials and provides teacher professional development through Blue Heron STEM Education, which she co-founded with her best friend; and co-runs STEM Education Insights, which offers research and evaluation to educational organizations. In addition to The Sun and the Moon, her books include the acclaimed Big Bang! The Tongue-Tickling Tale of a Speck That Became Spectacular and A Black Hole is NOT a Hole, along with Running on Sunshine: How Does Solar Energy Work? and National Geographic Kids' Ultimate Space Atlas, which she co-created with Barry (the "real" amateur astronomer in the family). She is also a regular contributor for the STEM Tuesday blog. When she is not working (when is that?) she knits, cooks, gardens, and tries to play the ukulele in Old Time music jam sessions and song circles.
---
Click for more LITLINKS STEM + Literacy activities