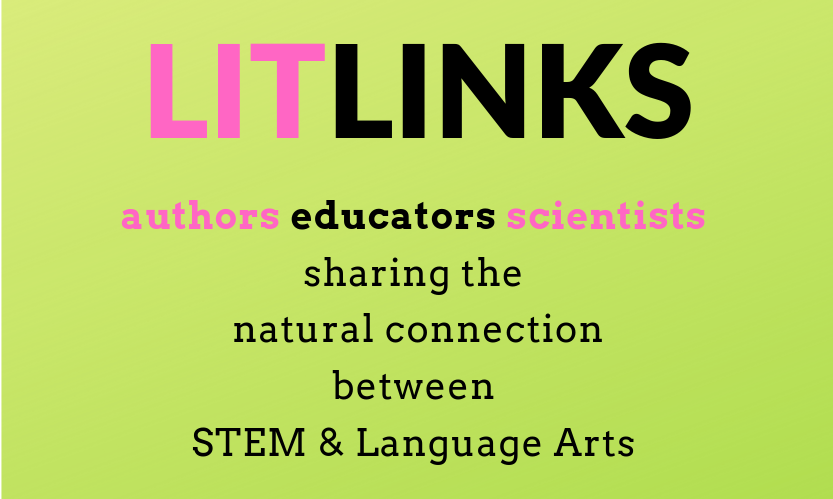 GUEST BLOGGER TRACY BORGMEYER
---
We all want to believe in a hero. The kind of hero we read about in books. The kind that will use their superpowers to save the world all in a single bound. Today our students especially need heroes when they are told to stop doing their homemade science experiment because it will make too big of a mess. They need a hero when their peers call them a nerd for being interested in entering the school science fair. They need to read about more STEM-loving heroes in their fiction books and dream about how their fun science experiments could change the world. They need to realize that just like in fiction; real-life STEM heroes faced many challenges before they succeeded. The journey of overcoming adversity is one that all heroes must take.
Teaching the Hero's Journey by applying it to real-life
In this lesson students will learn:
Learn the hero's journey
Research real-life STEM heroes
Discover a common character trait of heroes
Share what they learned with their peers
Step One: Learn the Hero's Journey
The Hero's Journey is a fictional plot structure that a main character must take to discover their superpower. This involves the protagonist leaving their ordinary world, encountering a series of problems, and tackling their obstacles to change from ordinary to the extraordinary hero of their story.
Here are the classic steps of a hero's journey:
Leave the Ordinary World
Call to Adventure
Enter the Special World
Meet Friends
Overcome Challenges
Self-Discovery
Atonement
The Return
Step Two: Research real-life STEM heroes          
"A hero is someone who has given his or her life to something bigger than oneself."

Joseph Campbell , author of The Hero with a Thousand Faces
Many real-life STEM heroes have paved their way to self-discovery through mistakes, missteps, and miscalculation on their own journeys. What makes them a role model is how they overcame those adversities. Take for example Mae Jemison, who overcame her fear of heights to become the first black female astronaut and Stephanie Kwolek who re-imagined her failed chemistry experiment to become the inventor of a bullet proof fiber known as Kevlar.  Research real-life STEM heroes from the resource list below.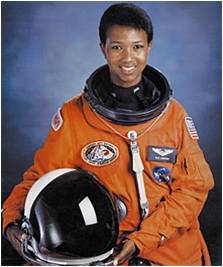 Step Three: Discover a common character trait of heroes         
Apply the eight steps of a hero's journey to the selected STEM hero's real-life story. When did they leave their ordinary world on a call to adventure? What challenges did they overcome? Did they continue on when all hope was lost? Did they take no for an answer? Students should discover that a common trait exists among real-life heroes namely that heroes have grit.
Step Four: Students share what they learned with peers
Students now can communicate their findings about how a fictional plot structure can be applied in real-life to learn how becoming a hero is achievable with tenacity and grit.
Write and present your own fictional story with a similar real-life hero's journey.
Demonstrate an activity or experiment that describes their STEM hero. Here is an example of a coding activity to demonstrate Grace Hopper's contribution to STEM.  
Draw a comic strip that details the life of the STEM hero in seven panels of the hero's journey
Encourage students to share their own journey and what it took to overcome adversity
STEM Heroes: Resource list
---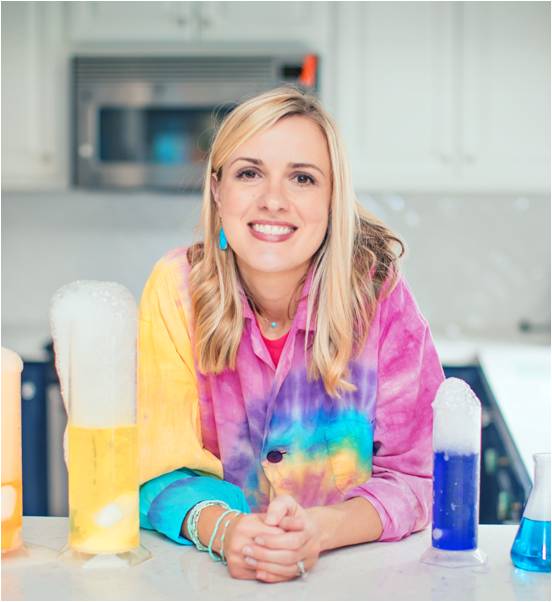 Tracy Borgmeyer is a mom and chemical engineer whose mission is to inspire our girls to be curious and confident about science. She is the author of SheLovesScience.com which shows readers simple and easy science experiments to apply to everyday life.
 She also writes the Halley Harper: Science Girl Extraordinaire middle grade chapter book series because Halley is the hero that she wished she had growing up. The first book, Summer Set in Motion (2017), follows quirky science-loving nine year old Halley Harper as she uses the Laws of Motion to save her friends and her beloved Camp Eureka. In the second book, The Friendship Experiment (2018), Halley uses chemistry to get her best friend back and save her from a new mean girl. The third book in the series, Secret Rock Aftershock (2019) Halley discovers just how much life changes as an eleven year old and how geology can change everything.
Follow Tracy here:
And on Twitter:
---
Click for more LITLINKS STEM + Literacy activities