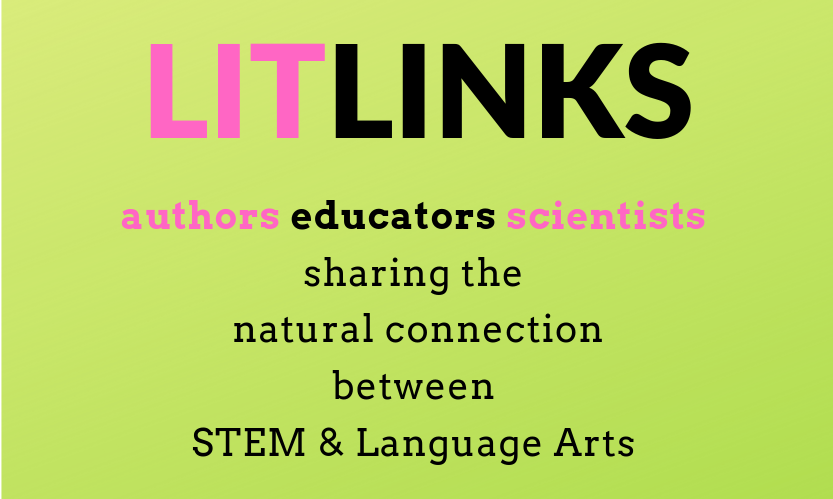 GUEST BLOGGER: TRACY NELSON MAURER
Inspire Student Writers with STEM Biographies as Mentor Texts
Picture-book biographies combine text and illustrations to help readers discover inspiring stories about impactful people and their journeys. Often, STEM-related biographies also show how an individual or group of thinkers put the engineering design process into action: how they identified a problem, explored what others have done, imagined possible solutions, created models, tested their ideas, and improved their designs to solve the problem.
The trick for STEM picture-book authors, I think, is to embed the process within the storytelling.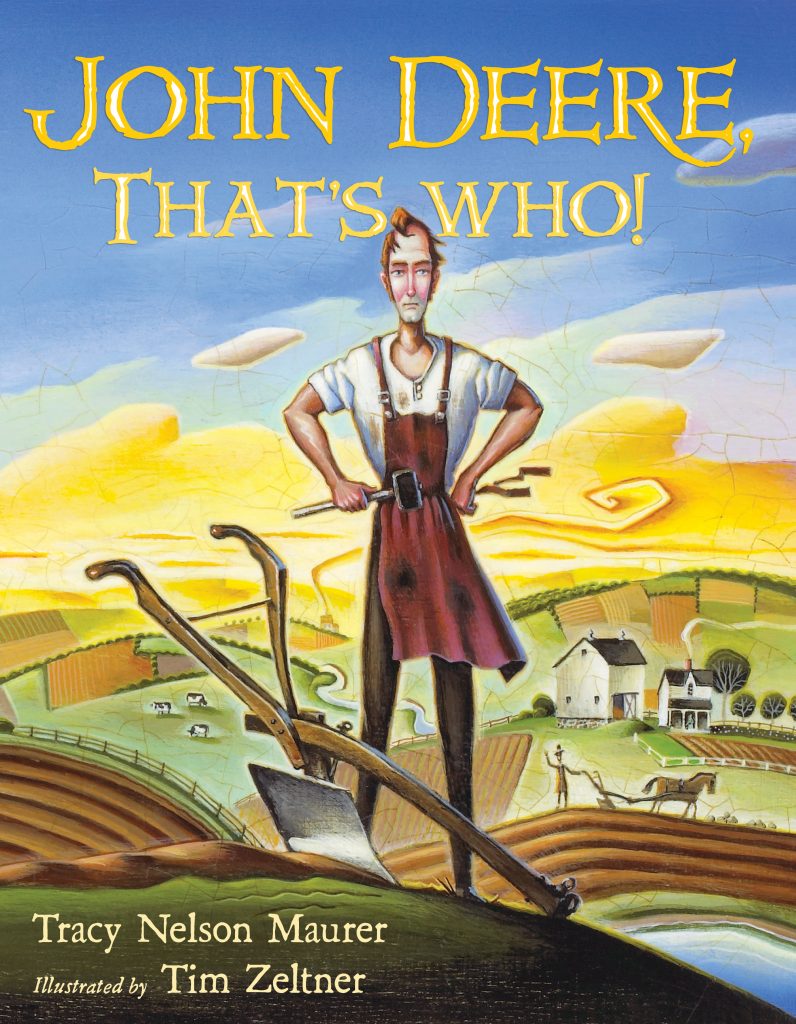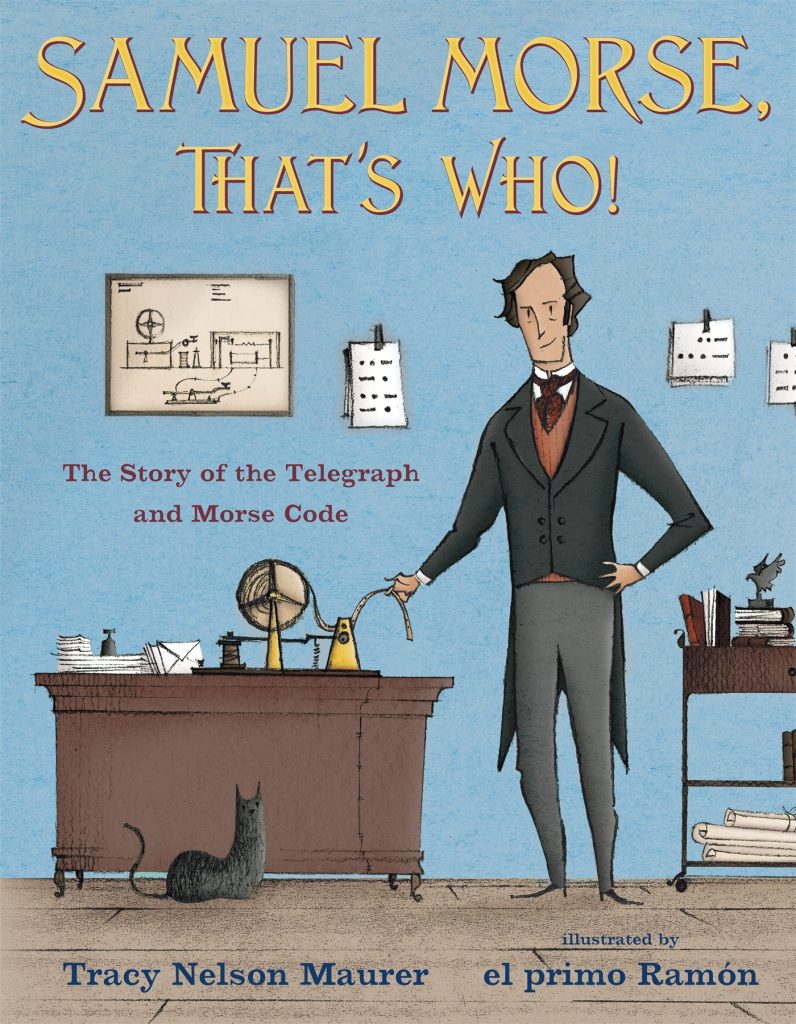 When I wrote my books about John Deere and Samuel Morse, for example, I wanted to show how these individuals applied creativity and persistence—despite many challenges—to develop inventions that helped to change America. The beautiful artwork in each picture book complements the story-telling effort and captivates readers, particularly visual learners.
Together, the words and illustrations organically and authentically demonstrate the engineering mindset without didacticism. They show instead of tell. And maybe, just maybe, they spark curiosity and affirm students' potential to make a difference in the world, too.
Using these two books as mentor texts can help reveal to students how they already have begun to use the engineering design process in their own lives.
Step One: Prepare to Read John Deere, That's Who! or Samuel Morse, That's Who! (or both!).
Note: The leader should read the book cover to cover, including the back matter (so much good stuff there!), before starting this learning experience with students.
Discuss the context of the times.
Ask what students already know about the person.
Define any unfamiliar concepts or words.
Step Two: Read the book aloud.
I ask audiences to help me read the book by standing up with their hands on their hips, just like John Deere, when I give them the cue (I raise my hands from stomach to shoulder when I come to the repetitive "who…?" refrain. At the page turn, the standing audience says loud-and-proud, "John Deere (or Samuel Morse), that's who!" Then they sit down again so I can keep reading. This keeps even the younger audiences engaged, waiting for the cue to move their bodies and make some noise.
Step Three: Discuss the main problem and the challenges to solving it.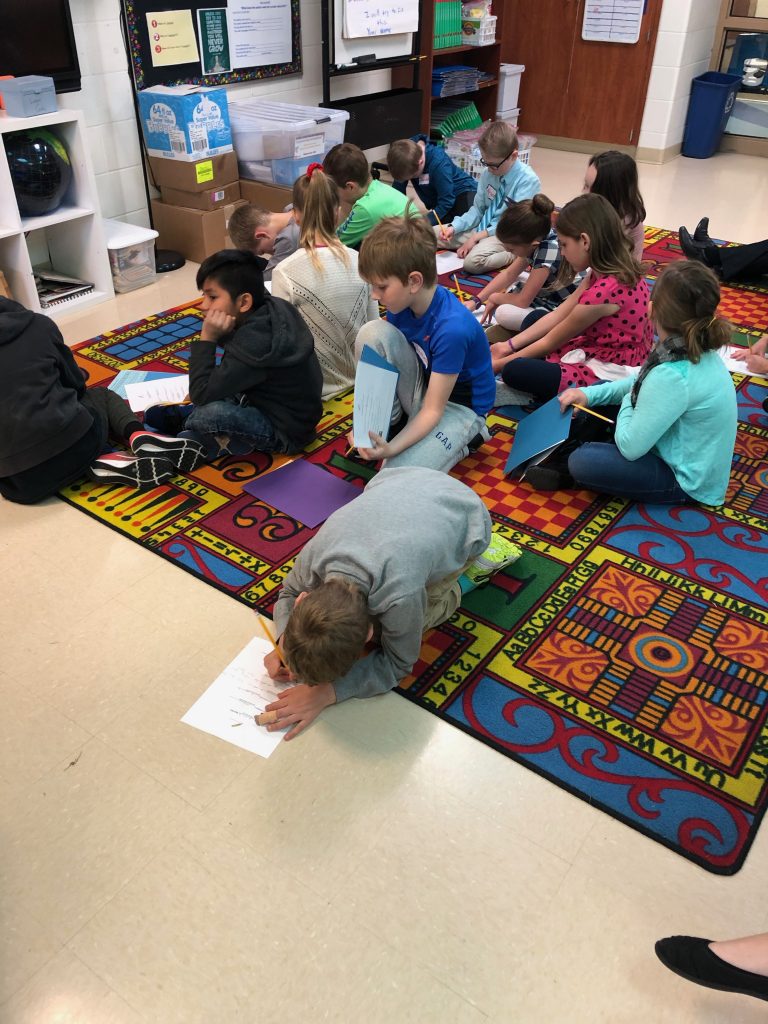 After reading, ask students to identify the main problem that the inventor tackled.
Talk about the challenges or set-backs the inventor experienced. Discuss why it's important to keep trying.
Encourage students to think of modern inventions. What problems did these inventions solve?
Introduce the engineering design process. Explain that students have already accomplished things in their lives that follow the idea of this important process.
Step Four: Use the mentor text worksheet.
Next, download, print, and hand out the "That's Who!" worksheet.
Model your answers for students, demonstrating how they will fill in the blanks.
After about 5-10 minutes, ask students to stand up and read their responses. Often, when students share their work, pride beams from their faces. They love sharing what they're good at doing! Classmates are often surprised to learn what each writer has accomplished.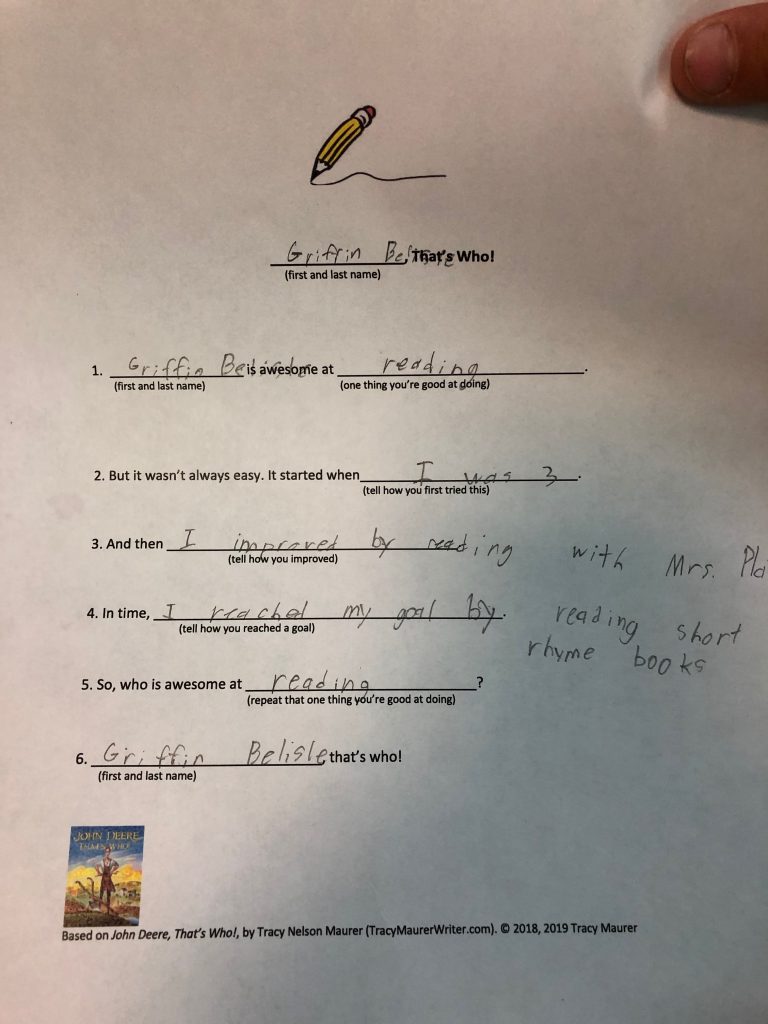 More Cross-Curricular Extensions
Make Tiny Books
Students use their "That's Who!" worksheets to make tiny books with illustrations (a connection to art) as demonstrated in the video below. Alternatively, students draw a picture to put with the worksheet, and teachers display the two papers together in the classroom.
Design Invention Models
Use the engineering design process to identify some "problems" that students face. For example, messy desks, washing the dog at home, traveling with siblings, homework, melty candy, etc. Together, brainstorm ideas for inventions to solve the problems. Ask them to draw their inventions on paper. Work in groups to share their initial inventions and exchange ideas for making them even better. Then make models using paper, paper towel tubes, aluminum foil, discarded materials, etc. Students present their models to their classmates or and parents.
---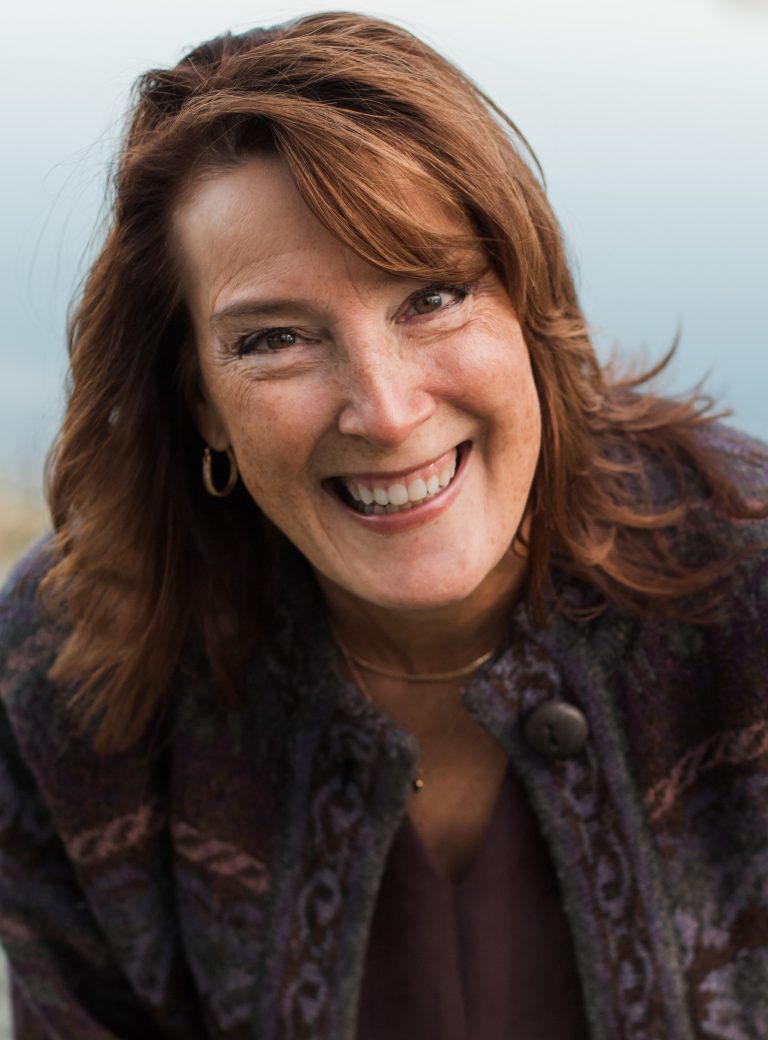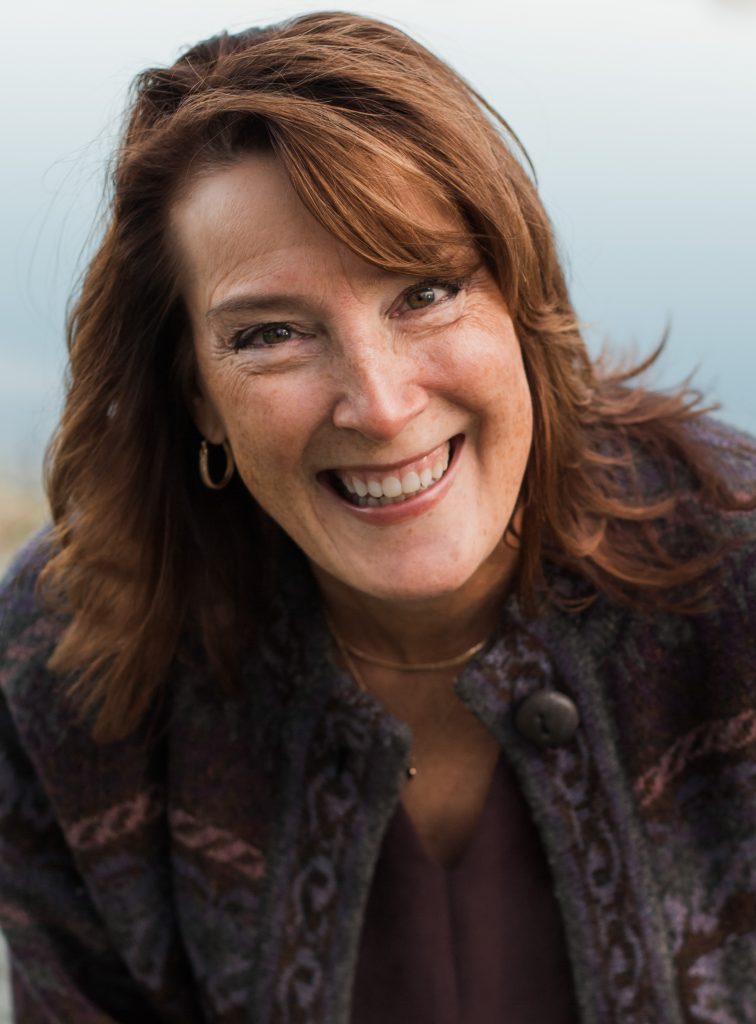 Tracy Nelson Maurer has written more than 100 books for children, including the STEM picture-book biographies John Deere, That's Who! and Samuel Morse, That's Who! Both books are Junior Library Guild selections; John Deere was also named a "Best STEM Book" by the National Science Teaching Association. Another picture-book biography, Noah Webster's Fighting Words, was named to the Cooperative Children's Book Center 2018 Choices List and received starred reviews. Tracy has presented at Hamline University's Summer Institute for Educators and the Nebraska Wesleyan University Summer History Educators program, as well as the National Council of Teachers of English annual conference. She LOVES to visit students at schools and libraries! More info at TracyMaurerWriter.com or follow her on Facebook (@TracyMaurerWriter) or Twitter (@ReadTracyMaurer).
---
Click for more LITLINKS STEM + Literacy activities