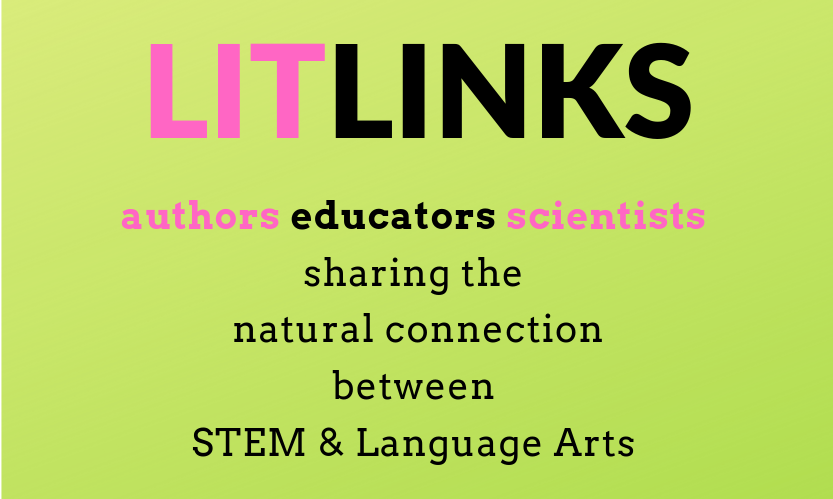 GUEST BLOGGER ANNA CROWLEY REDDING
---
Hello teachers and educators! Consider these examples where STEM and literacy intersect: What does it feel like to conduct a potentially groundbreaking experiment? When you are about to reveal the results, does your stomach have butterflies? Would you rather evaporate from the room or stand like a bright star in front of a crowd?
Setting the scene for STEM and literacy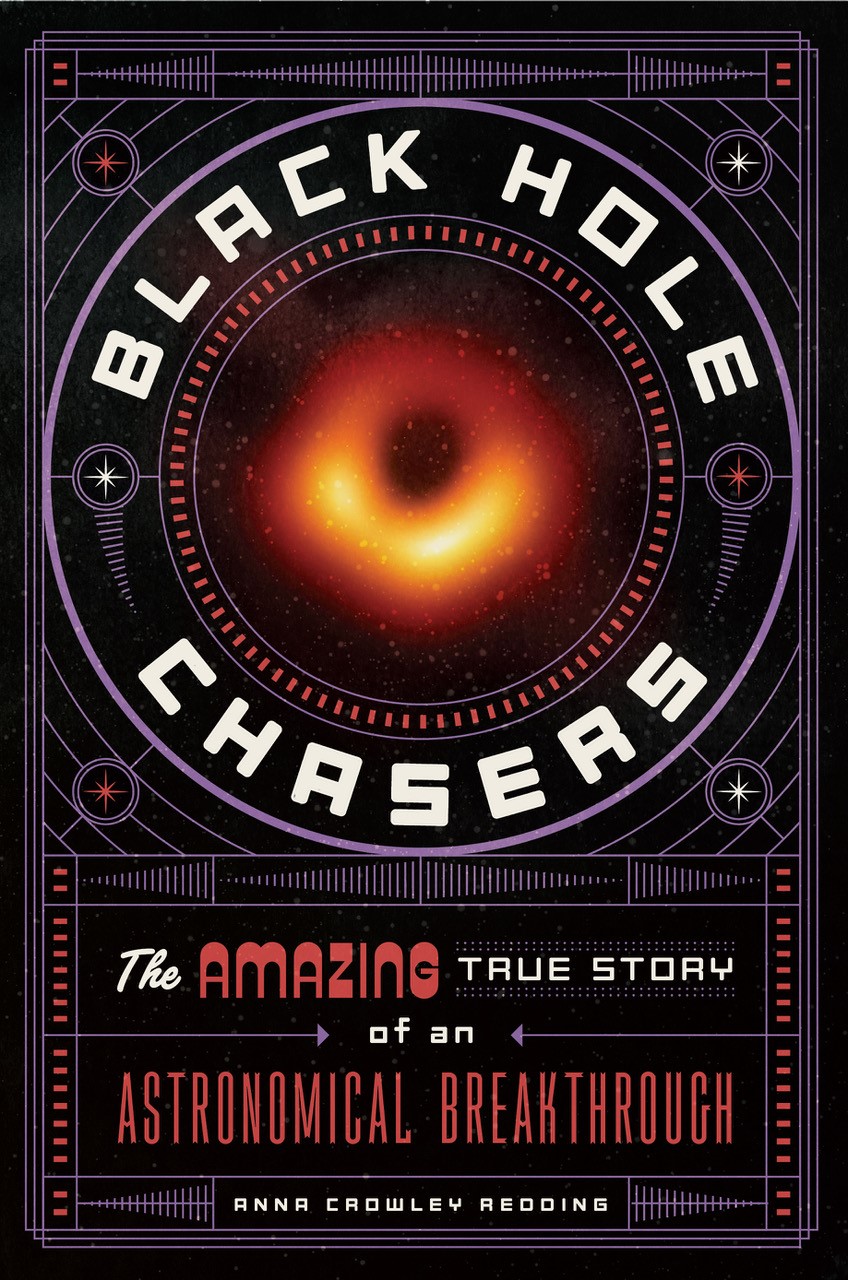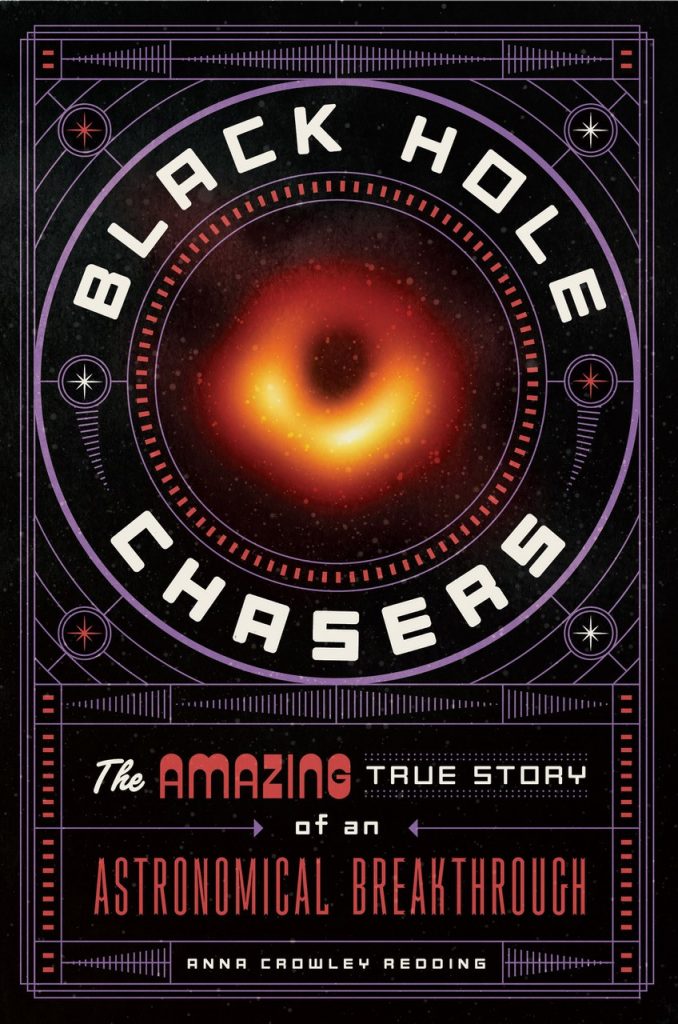 These are just some of the questions I've been asking as I research and write my book Black Hole Chasers (Macmillan 2021). This book is the true story of an incredible quest by a global team of scientists who came together to pull off the impossible: take the world's first picture of a black hole.
Writing about how this incredibly daring science came together requires not just the step by step how they did it, but the human story behind it: the fears, the courage, the failure, the ingenuity, and eventually the success. And each moment requires painting a picture of where these moments happened, who was in the room. Think of it like this… I could tell you right now that I am typing this lesson. Or I could say, "I'm sitting a top a snow-covered mountain where connection to the Internet comes and goes, but as I type, the crackle of a roaring fire sets the rhythm for my thoughts and the pace at which my fingertips hit the keys." Full disclosure, I'm actually sitting in my work-from-home-office in the basement. Ha! But you get the picture, I can state what's happening or I can set the scene and the mood. When I do the latter, the story really comes alive. And that point is what we are driving home today for your students!
Connections between STEM and literacy
And for your audience, the event becomes relatable and interesting, which creates access to a wonderful and rich portal into STEM topics.
I know it's easy to see STEM fields as separate from literacy and writing. But they truth is they are deeply connected and not just for those of us writing about STEM, but for people working in STEM fields as well.
When the world's leading scientists try to make new discoveries about black holes, the Sun, the origins of the Cosmos, or how plate tectonics work… they need money to pay for it.
They'll have to apply for grants to fund these missions. And that means telling a compelling story about what you they are trying to accomplish and how.
Storytelling is everywhere. When scientists break new ground, they'll tell the world by telling the story of what they learned.
Likewise, so much fantastic fiction and sci-fi is inspired by real life science. Nonfiction and fiction are often two branches from the same tree of science.
Connecting STEM and literacy in the classroom
So how to do you bring that to life in your classroom? And make it fun and engaging?
Here's a super-fun plan!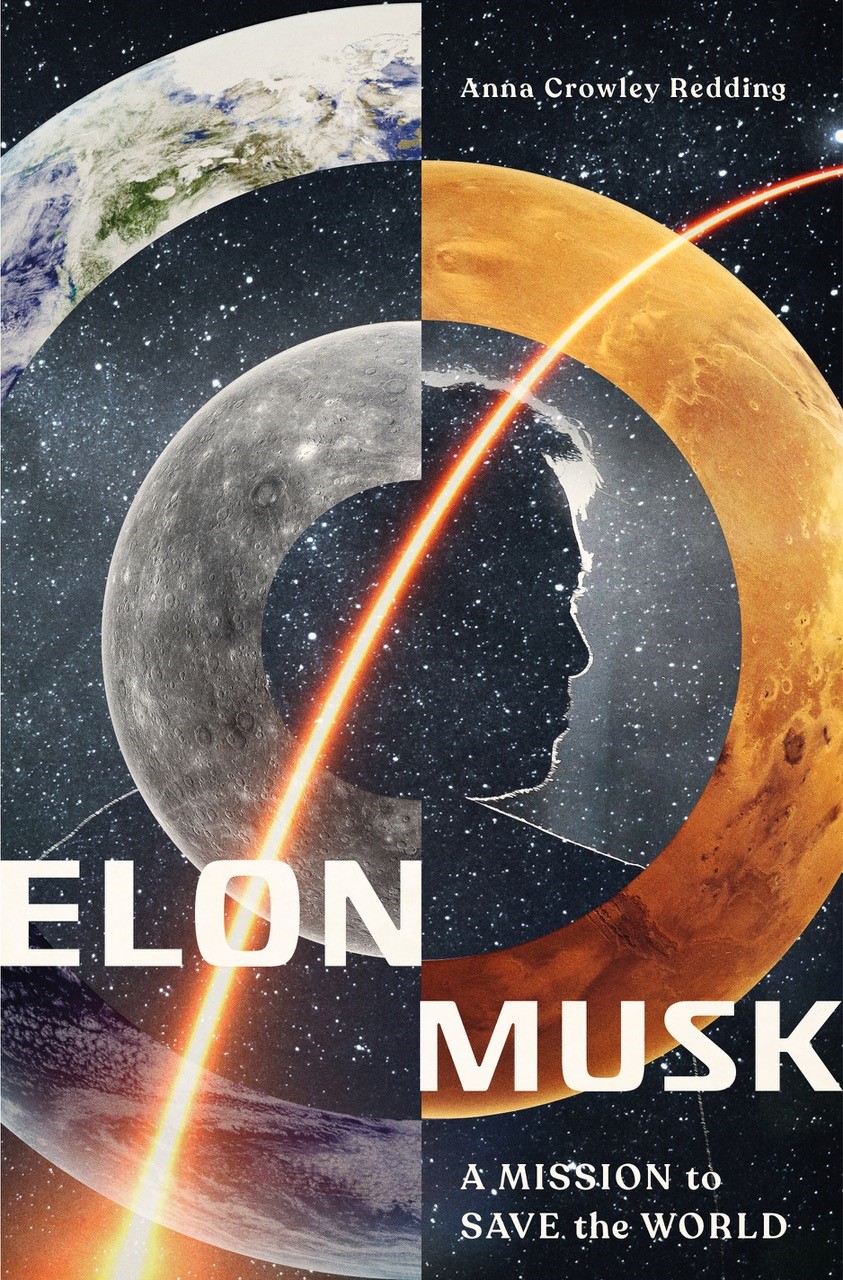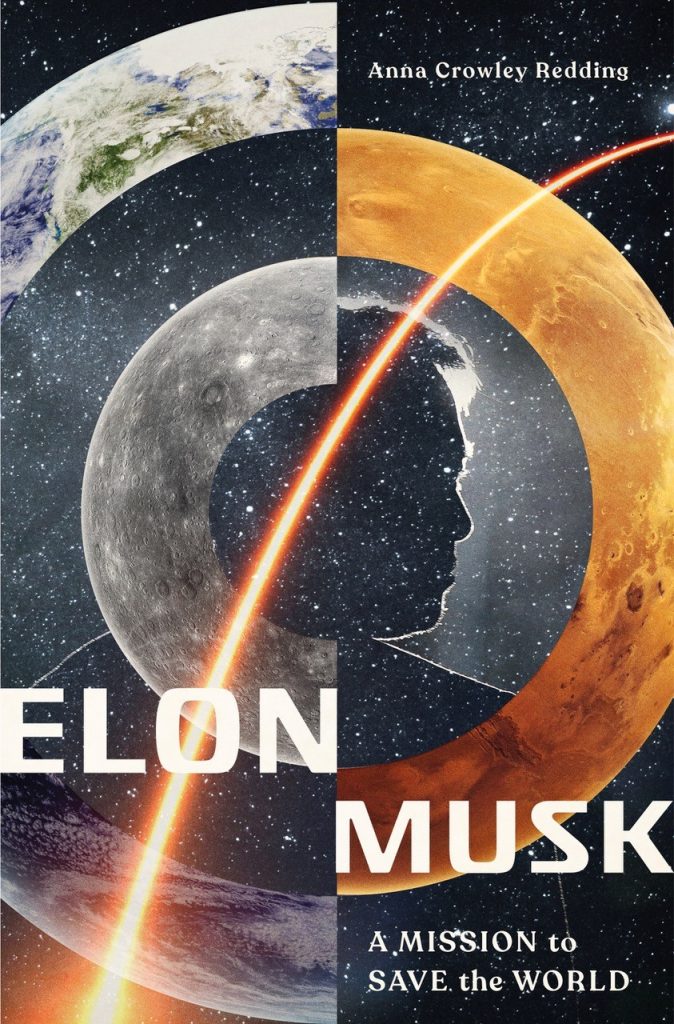 For this lesson, your students will take on two FLASH writing exercises. And if you are new to flash writing, as the same suggests, this is a quick assignment. Students get a topic and GO! until the timer rings. You won't believe the results in creativity, student energy and engagement. This isn't a long drawn out writing assignment to labor over. This is quick and fun.
This lesson has four components:
Engaging with cool science
Making a science/action driven word list
Flash Nonfiction
Flash Fiction
STEM and literacy component #1: Cool science
I'll give you specifics, but this lesson can be applied to any scientific topic or cool discovery. You can customize it based on what your students are interested in.
I wrote about Elon Musk … and LOVE the video below from Elon's company SpaceX. It's the inaugural launch of a rocket called the Falcon Heavy. And not only was it one of the most powerful rockets on the planet, but during this test flight, Elon released his cherry red convertible from the cargo hold and jettisoned it into space towards Mars. Then two of the rocket boosters returned to Earth to land. Exciting stuff.
TIP: For the sake of time, consider cuing up the video to 30 seconds before launch and fast forwarding to the bits you want your students to focus on.
STEM and literacy component #2: Word list
Before students watch the rocket launch, ask them to prep their minds for word collection. Once the video begins to play, students can jot down cool words that spring to mind (ie: race, thunder, roar, fly, zoom) and if some cool new space lingo catches their attention, they can make a quick note of that as well, ie: (MaxQ, booster separation, nominal, telemetry, etc.). Students can do this as individuals or as a class in the Zoom chat. Also Ask students to pay attention to the emotion of the people in the video.
STEM and literacy component #3: Flash nonfiction
Set the clock! Give students 10 minutes to quickly write down a true account of what they just witnessed. Coach your kiddos not to worry about punctuation, word choice, spelling, or grammar. Just get it out on the page. For some students this might be a bullet point list of thoughts, or a series of doodles. For others, this exercise might inspire complete sentences. The only goal here is participation.
STEM and literacy component #4: Flash fiction
Next, with a new sheet of paper or a new digital document, using the same science they witnessed, it's time to write some flash fiction. Ask students to imagine that Falcon Heavy just took off from Mars to escape a troubled human colony. What is happening? Why? Another prompt? Imagine intelligent alien life spots Elon's convertible orbiting their planet or passing their asteroid-based colony. What happens next? Again, set the timer for 10 minutes.
Sharing the results
Ask students to read their pieces either to themselves or to each other. Refer to your special word list, can any of those words be added to enrich those first drafts?
There you have it! Fun and quick. Students can always decide to delve deeper if a piece shows promise. How exciting!.
Enjoy!
Anna Crowley Redding
---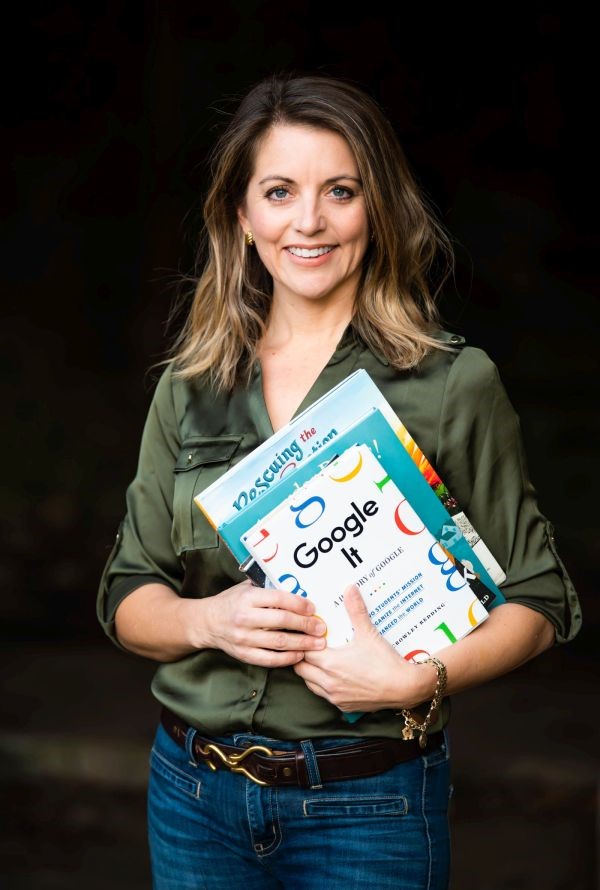 As an Emmy Award-winning investigative reporter Anna Crowley Redding began her journalism career in television news. Today, Crowley Redding focuses on writing books for children and teens.
She is the author of the young adult non-fiction titles from Feiwel & Friends (Macmillan), GOOGLE IT: A HISTORY OF GOOGLE (HOW TWO STUDENTS' QUEST TO ORGANIZE THE INTERNET CHANGED THE WORLD) released in 2018 and ELON MUSK: A MISSION TO SAVE THE WORLD 2019. Her work has been translated into Czech and Russian.
This year she debuted two nonfiction picture books: RESCUING THE DECLARATION OF INDEPENDENCE: How We Almost Lost the Words that Built America, a picture book biography from Harper Collins, and CHOWDER RULES! The True Story of an Epic Food Fight, a picture book biography from Islandport Press.
Forthcoming words include: BLACK HOLE CHASERS, from Macmillan, the incredible tale of a global quest to see the unseeable: a black hole. THE GRAVITY TREE, a picture book biography from Harper Collins which celebrates the tree that inspired Isaac Newton, and COURAGE LIKE KATE, a picture book biography from Random House Studio that brings to life the true heroism of a little girl lighthouse keeper from the 19th century.
Anna lives with her family outside of Portland, Maine.
Stay in Touch:
Twitter: @annaredding
Instagram: @AnnaCrowleyRedding
Featured image: "Close-up of girl writing" by USAID Kenya and East Africa is licensed under CC BY-NC 2.0
---
Click for more LITLINKS STEM + Literacy activities