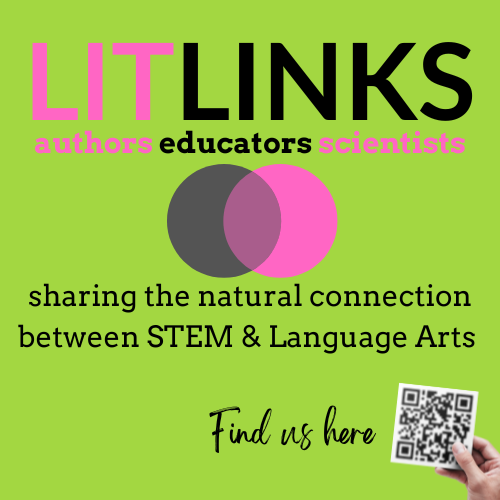 PATRICIA NEWMAN
---
Did you catch my previous nonfiction kidlit post?
In March of 2021, I posted a blog called '5 ways to use nonfiction kidlit in the classroom.' The post talks specifically about the new research that proves kids love nonfiction — with many preferring it to fiction. Surprise, right? If you haven't read the post, here's the link…
Next, more nonfiction kidlit that promotes #STEM learning
Nonfiction authors frequently contribute to LitLinks, and I want to be sure you are keeping up with these new titles. The lessons below provide a sure-fire way to integrate more nonfiction kidlit (and STEM) into classroom learning.
In this nonfiction grouping, we have lessons:
about a set of FREE diverse books that model STEM careers for BIPOC students;
using observational skills to compare and contrast a tree fall, which students can easily see in nature, with a whale fall, that's not so easy to see;
to help students "read" the photos in nonfiction by describing, analyzing, interpreting, and evaluating them; and
that encourage students to become writers and create the final chapter of the Mars Rover mission.
4 #STEM lessons featuring new nonfiction kidit
Choose a lesson and either ask students to read the book themselves or read it — or parts of it — to them. Watch how engaged they become as they read about the real world!
Give these lessons a try and let me know what you think.
Featured image credit: "Fridays for Future Sanremo – 59" by Tommi Boom is licensed under CC BY-SA 2.0.
---
Click for more LITLINKS STEM + Literacy activities