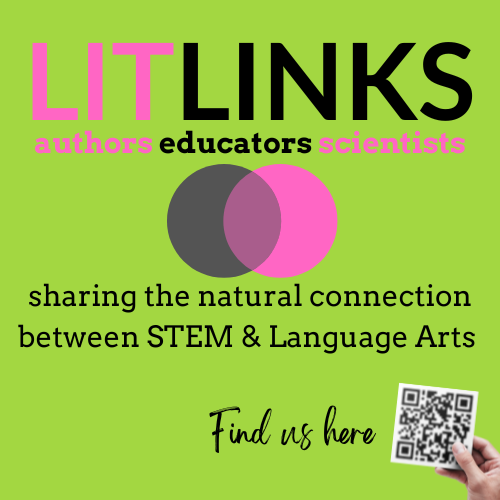 GUEST BLOGGER LESLIE BULION
---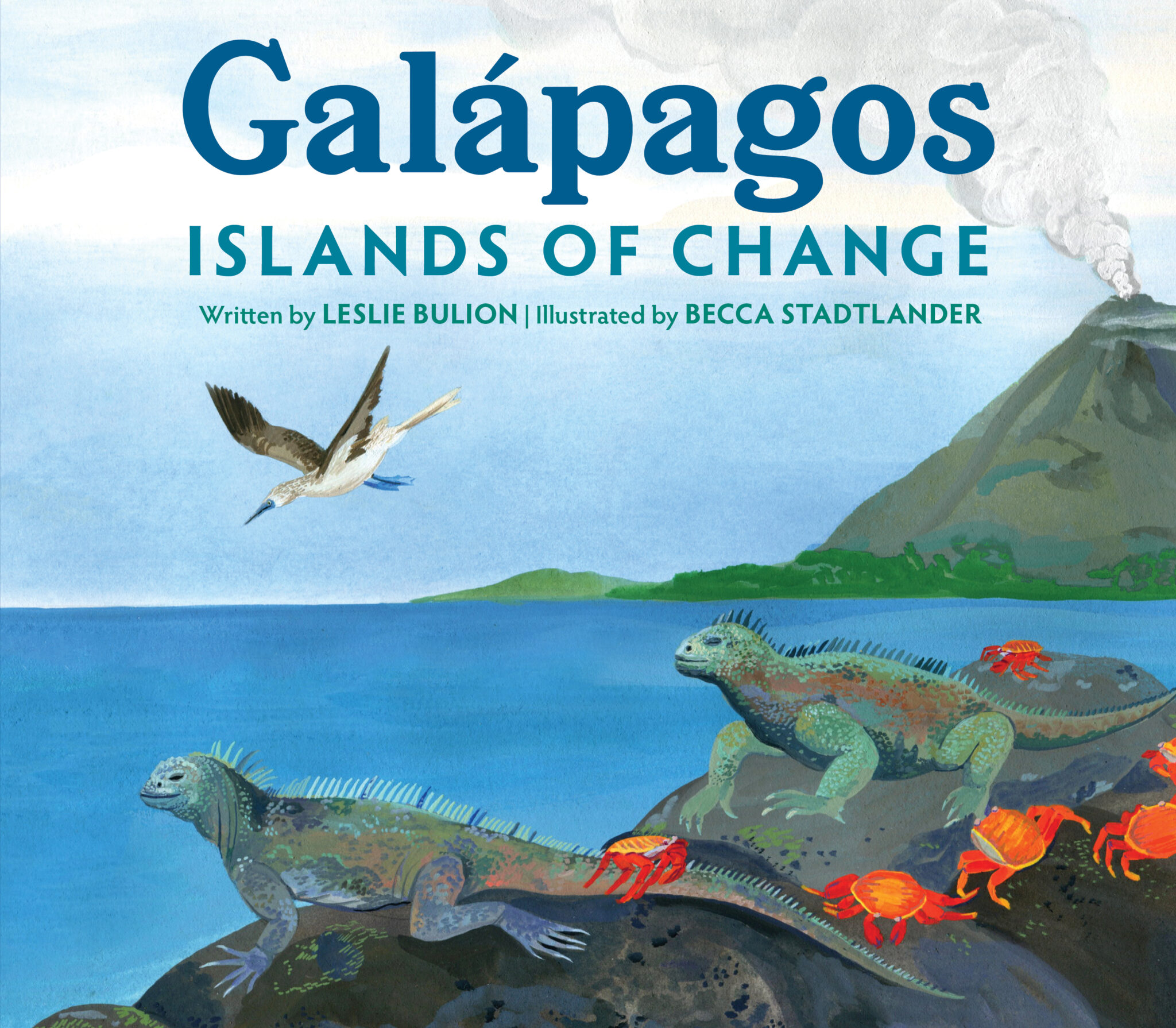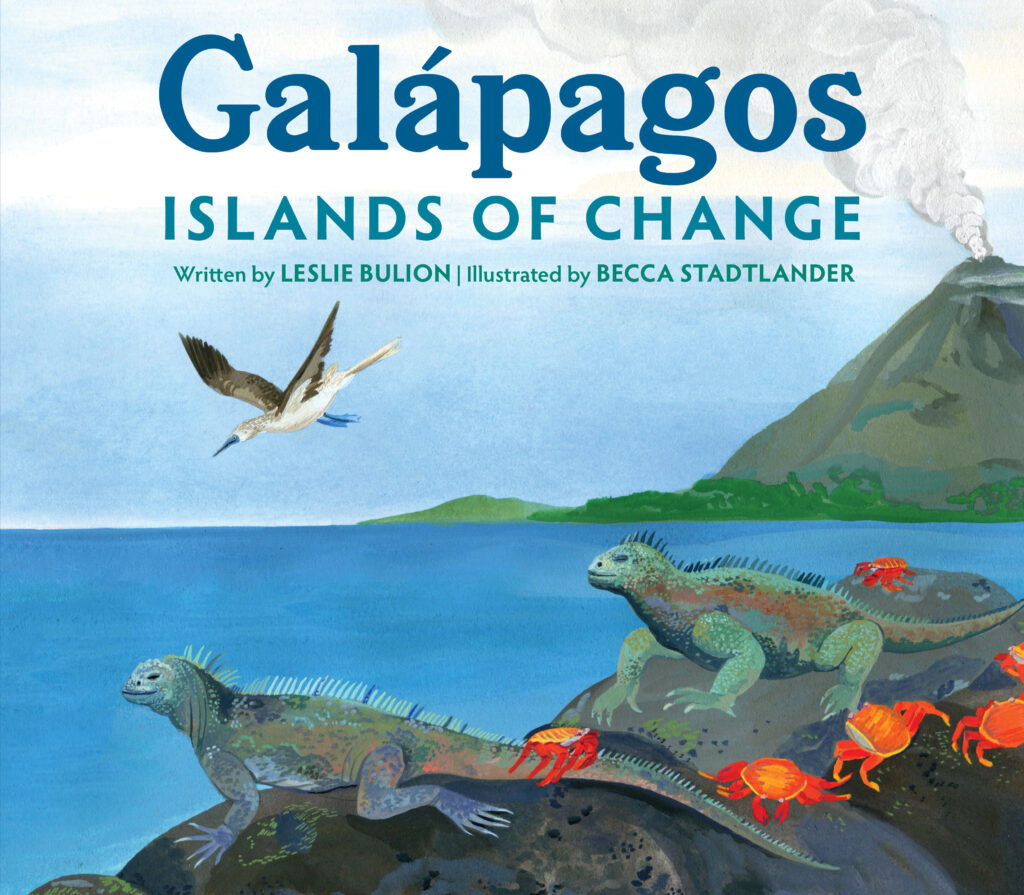 In GALÁPAGOS: ISLANDS OF CHANGE students follow food energy through many twists and turns in this complex land-and-sea ecosystem influenced by the Galápagos Islands' two seasons: the cool, dry season and the warm, wet season. The food web connections are shared through the book's poetry, informational notes, and illustrations containing information and/or inferences about the role each organism has in the ecosystem. In this activity students will explore and use the ideas to share food web information about different ecosystems.
Ecosystem connections
Who eats who? How does food energy move through an ecosystem?
Discuss ecosystem roles with your students
What is a primary producer?
Ask your students to find examples of primary producers in GALÁPAGOS: ISLANDS OF CHANGE (phytoplankton, seaweed, prickly pear cactus, grasses, grey matplant, etc.).
What is a consumer?
Different types of consumers include: herbivore, insectivore, carnivore, omnivore, scavenger, detritivore. Discuss consumer organisms with your students and ask them to find a variety of examples in GALÁPAGOS: ISLANDS OF CHANGE.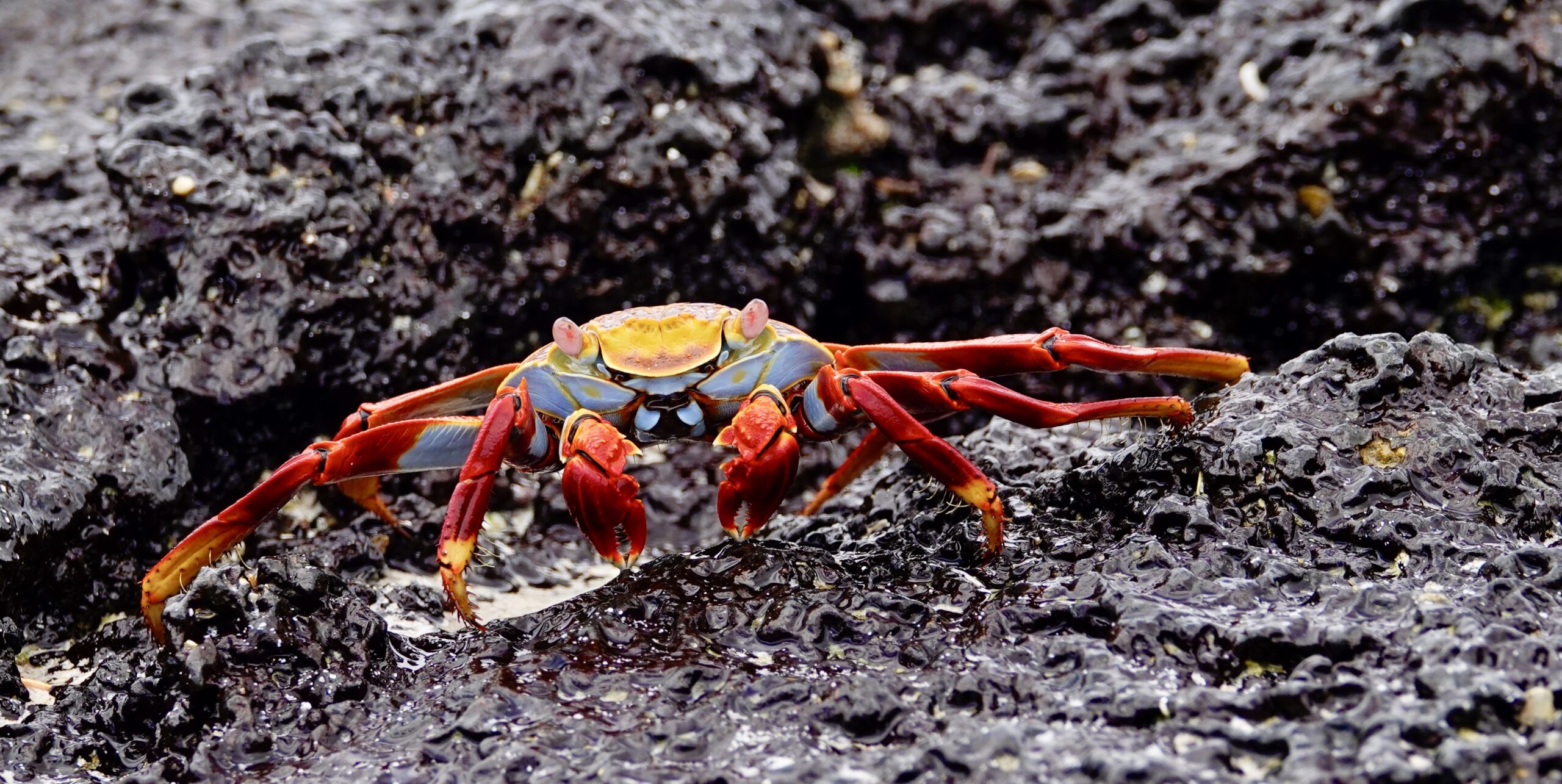 Food energy movement
Ask students (working alone or in pairs) to choose one poem from GALÁPAGOS: ISLANDS OF CHANGE to investigate the following questions:
Name all the organisms mentioned in the poem.
What are the ecosystem roles of these organisms?
Which animal do you think is present in greater numbers in its environment? Why?
How does food energy move between the organisms (hint: it may go in more than one direction in different life stages, and from the marine food web to the land food web and back again. Don't forget about waste products!)?
Further Galápagos food web exploration
Food web coloring card game combines visual arts and ecology. This activity highlights the many ways organisms may be connected in a food web.
Explore a Local or Known Ecosystem Using Poetry
Share the poem "Phytoplankton" and the informational note below it with your students and discuss how this simple three-line poem connects two levels of the Galápagos marine food web. Does the informational note add to or clarify the ideas in the poem?
Share the poem's "Poetry Note" from the back matter. Discuss the poetic elements of the three-line Spanish poetry form called soledad (syllable, line, rhyme).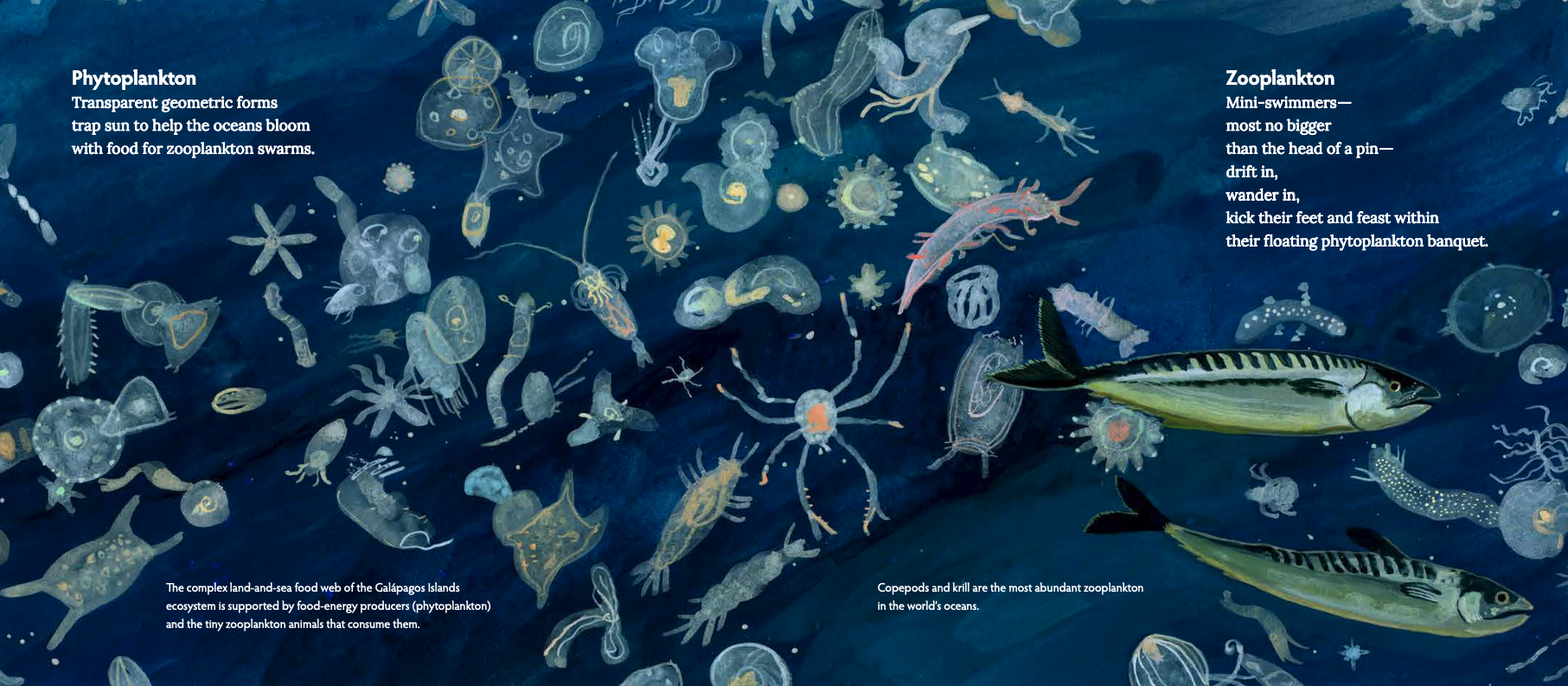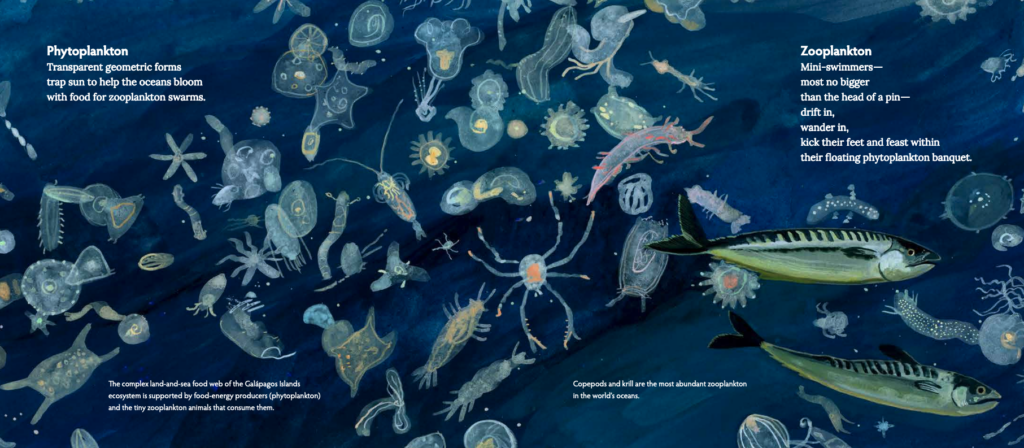 Gathering information to write
As a class, ask students to brainstorm and discuss a list of organisms from a familiar ecosystem (can be a city park, nearby woods, an empty lot, the local pond, an ecosystem of interest, etc.). Connect the organisms in this ecosystem to the discussion of ecosystem roles above.
Ask students, working alone or in pairs, to choose two organisms from this ecosystem that share a food web connection. Ask students to write a soledad to express and share what they find interesting about the connection between these organisms. Would the students like to add an informational note? Why, or why not?
Ask each student to illustrate their poem. Note that the illustrations in GALÁPAGOS: ISLANDS OF CHANGE often include hints/references to organisms that connect to the poem's subjects at a lower or higher trophic level in the food web.
Featured image credit: "Galapagos" by szeke is licensed under CC BY-SA 2.0.
---
Leslie Bulion creates award-winning science poetry steeped in hands-on learning experiences, nature observation, research, humor and imagery in a variety of poetic forms. Her illustrated collections invite readers on multi-layered science adventures exploring spiders, birds, sea creatures, insects, amphibians, and more. Leslie's graduate science background and years as a school social worker inform both her poetry and her science-infused novels for young readers. She offers lively and engaging author visits worldwide. Her two newest science poetry books, SERENGETI: PLAINS OF GRASS and GALAPAGOS: ISLANDS OF CHANGE take readers on poetic tours of two of Earth's remarkable ecosystems (Peachtree 2022, 2023).
Leslie Bulion on Facebook
Tweet me @LeslieBulion
LeslieBulion on Instagram
---
Click for more LITLINKS STEM + Literacy activities