I had the good fortune to meet Tammy Payton from Standiford Elementary in Modesto, California at a November California Reading Association conference. The Common Core State Standards were the hot topic of the weekend, and I spoke about ways to use my books in the classroom. Today, I Skyped with Tammy's third graders. Thank you for the great questions, everyone!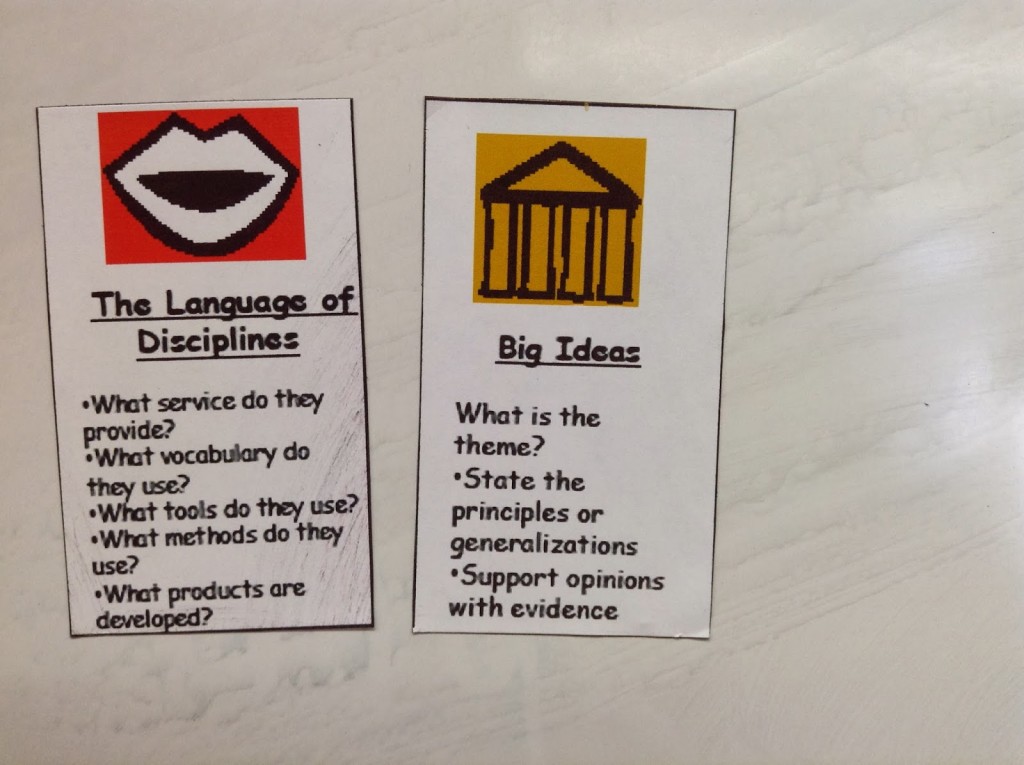 At CRA Tammy purchased a copy of my book, Nugget on the Flight Deck, because she discusses career opportunities in all subject areas with her gifted third graders. She uses Dr. Sandra Kaplan's Depth and Complexity Model Icons (Big Ideas and The Language of Disciplines) to help students read more deeply.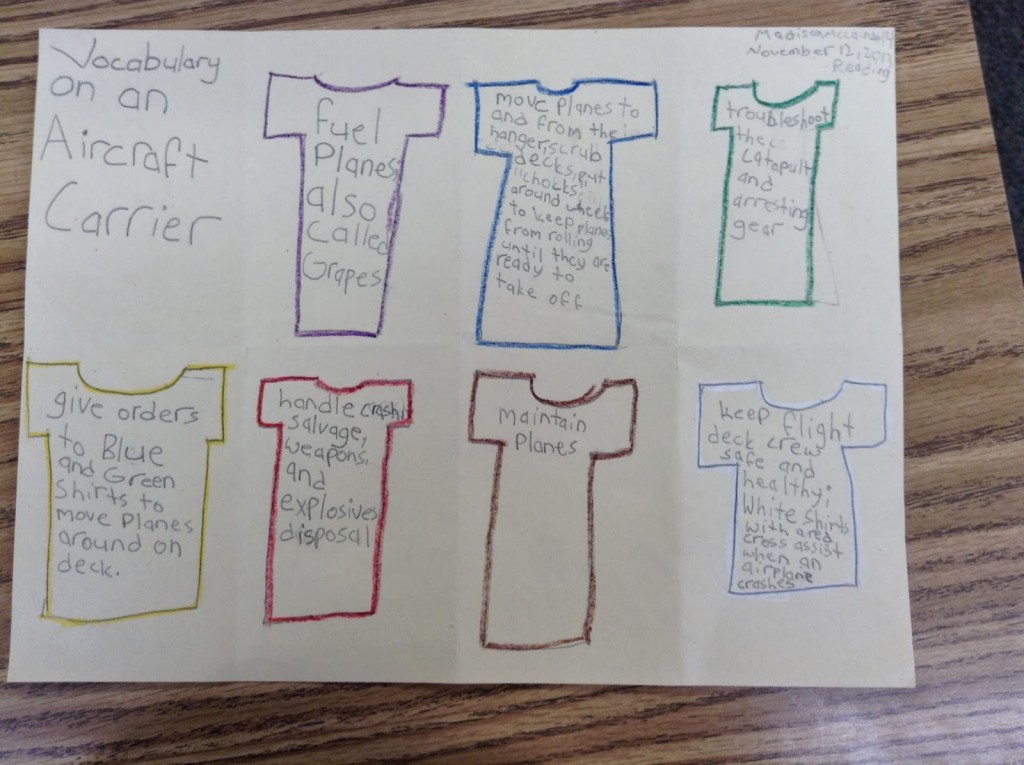 A student's  understanding of flight deck jobs on an aircraft carrier.
After reading Nugget on the Flight Deck, a recent lesson focused on aircraft carrier careers. First students compared jobs on the flight deck. Each job is designated by a different color shirt. The outline color on the photo to the left denotes the shirt color.
Next, students chose a job on the flight deck that would interest them and wrote about it (see picture below). For instance, one student says, "If I had to choose one color job it would be the yellow shirt job. I would choose the yellow shirt because you give orders to other people."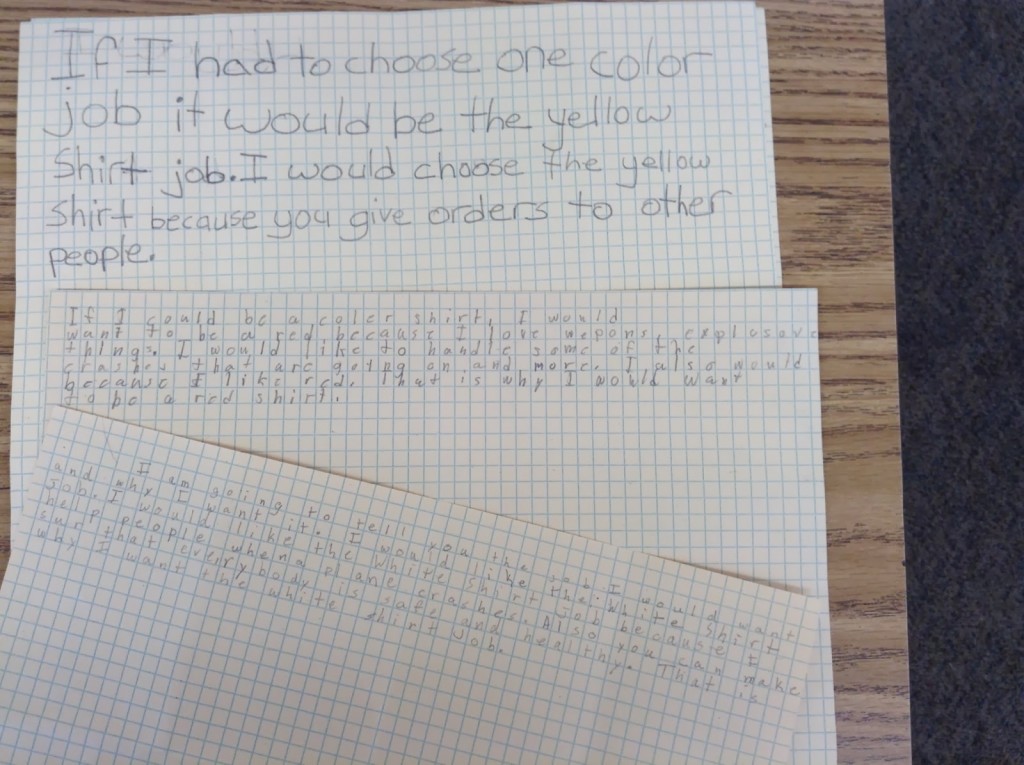 Student responses–their preferred jobs
Another student says, "If I could be a coler [sic] shirt, I would want to be a red because I love wepons, explosove [sic] things. I would like to handle some of the crashes that are going on and more. I also would because I like red. That is why I would want to be a red shirt."
Lastly, "I am going to tell you the job I would want and why I want it. I would like the white shirt job. I would like the white shirt job because I help people when a plane crashes. Also you can make sur [sic] that everybody is safe and healthy. That is why I want the white shirt job."
Thanks to Mrs. Payton's third graders for reading and discussing Nugget on the Flight Deck.