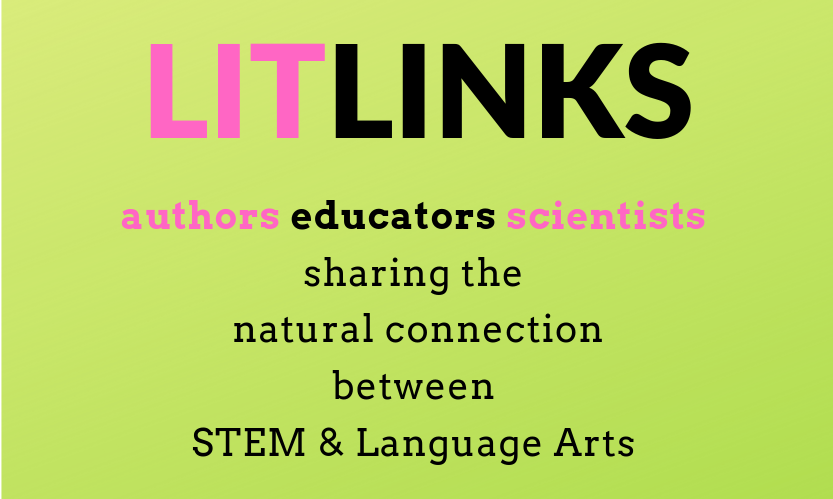 GUEST BLOGGER JANET SLINGERLAND
---
Writers often have to communicate places or things a reader may never have been exposed to before. This could be a far-off land, an exotic animal, or the theory of relativity. Writers often use comparisons to help readers understand and relate to new ideas.
In order to work, comparisons must use concepts or objects familiar to the reader. This can vary by location, age, and other experiences. The most successful comparisons are the most universal – things that most people would be familiar with.
Comparisons in STEM literature
To start, take a look at one or more examples of comparisons in STEM literature appropriate for your grade. Here are some examples from my books.
Example 1: Nanotechnology (Abdo, 2016) gives teen readers an introduction to a variety of STEM topics that occur on the scale of a nanometer. This passage explains the size of a nanometer by comparing it to familiar objects in a teen's world.
A meter is a little taller than the height of an average countertop. That meter is made up of a billion nanometers. As a comparison, imagine Earth represents a meter. A nanometer would then be the equivalent of a marble. A man-made transistor, found in an integrated circuit inside a computer or cell phone, measures less than 30 nanometers in size. A virus cell varies from 60 to 200 nanometers.

From Nanotechnology by Janet Slingerland, page 7.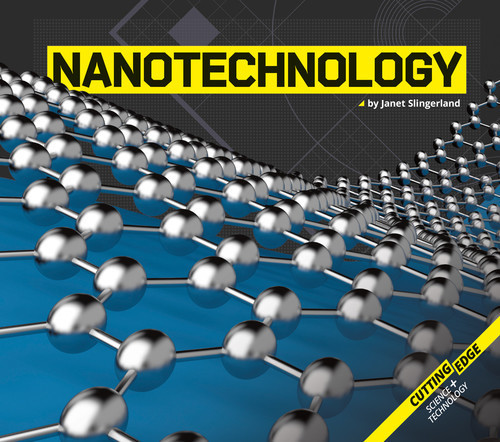 Example 2: Readers learn about twelve different locations where they could get a unique animal experience in 12 Epic Animal Adventures (12-Story Library, 2019). Readers are asked to imagine a scene they might see when monarch butterflies gather in Mexico. I use clouds and rain as the basis for my comparisons because they are fairly universal concepts.
Each autumn, millions of butterflies fly to the mountains of Angangueo, Mexico. Their large numbers darken the sky like clouds. Their beating wings sound like light rain falling.

From 12 Epic Animal Adventures by Janet Slingerland, page 16.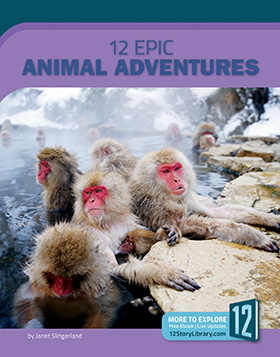 Example 3: Some scientific concepts can be a challenge to explain. I found this to be the case when writing Explore Atoms and Molecules! (Nomad Press, 2017). This passage uses a sandy beach to explain the concept of atoms and molecules. Most readers have been on a large sandy surface such as a beach, a desert or even a sandbox.
Have you ever looked at a sandy beach? It might be white or tan or even pink! From far away, it looks like a solid mass.

Then, when you step on the beach, it shifts under your feet. You can pick up a handful of sand and let the grains run through your fingers.

Matter is similar to a beach. A solid object looks like it is just one thing. In reality, it is made of billions of atoms and molecules. One grain of sand is tiny. An atom is even smaller. One grain of sand contains millions and millions of atoms!

From Explore Atoms and Molecules by Janet Slingerland, page 5.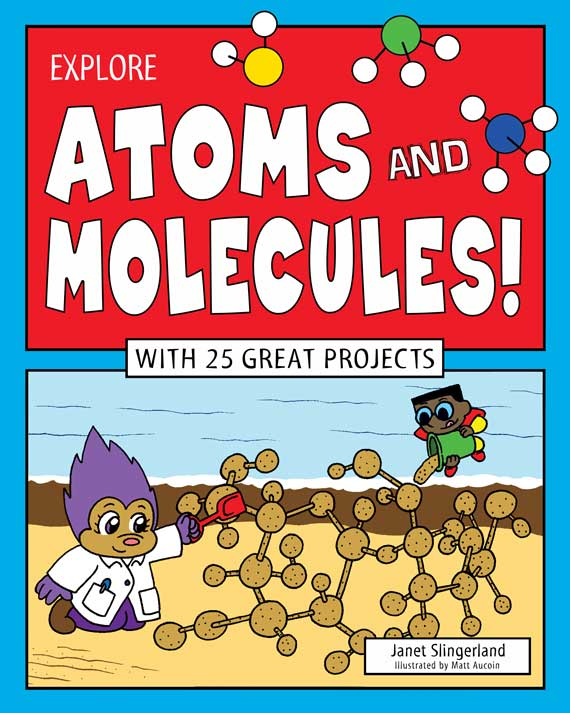 Find more comparisons in STEM literature
Once students are aware of the use of comparisons in STEM literature, challenge them to find more examples on their own. Most of these comparisons will be similes, so students can look for the words "like," "as", or "similar to."
Have the students think about the comparisons they find.
How does the comparison relate to the target audience for the book?
Have them dig a little deeper to compare the two items.
Do they feel the comparison is successful?
Can they think of a better one?
Create your own comparisons
Now that students have studied how published writers use comparisons in their work, challenge them to create some of their own. Here are some steps they can take to accomplish this.
Think about when a comparison might help the reader understand something new.
Identify the target audience. Think about what kinds of things they are familiar with.
Pick one of those items to compare to the new object or idea.
Sometimes these last two steps are reversed. For instance, you could start with how big the new object is. What are some things that have a similar size? Which of those things is the reader most likely to be familiar with?
---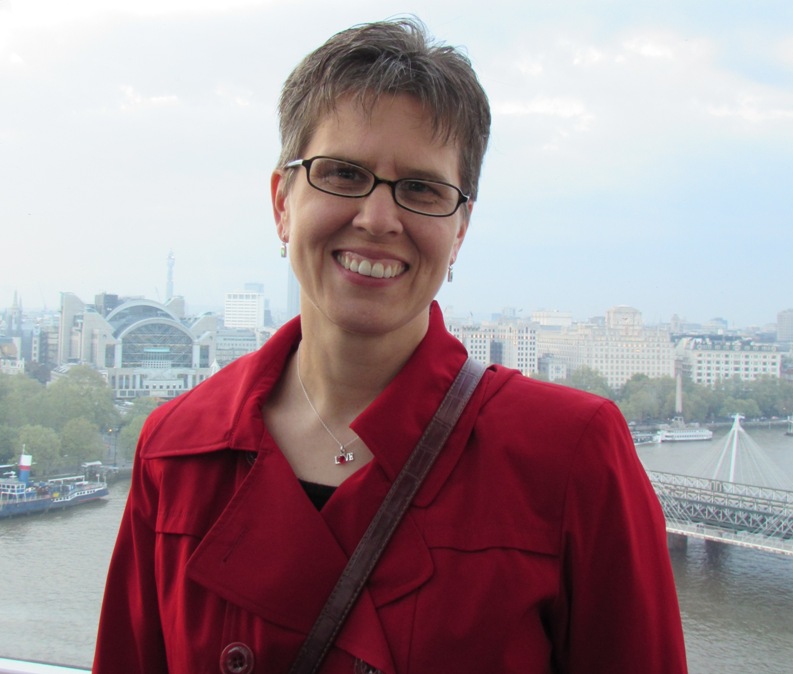 Janet Slingerland started writing about STEM, history, and more after programming computers for 15 years. She is now the author of over 20 nonfiction books for readers in grades K through 12, including Explore Atoms and Molecules! With 25 Great Projects, History's Forgotten War Stories, and Engineering the Eiffel Tower. Janet is a contributor to STEM Tuesday, part of the From the Mixed-Up Files blog and a member of #STEAMTeam2020. To learn more about Janet and her books, check out her website: http://janetsbooks.com, or follow her on Facebook: https://www.facebook.com/janetsbooks and/or Twitter: @slingsong.
---
Click for more LITLINKS STEM + Literacy activities
Featured image credit: "See Writing Differently 2018 7" by COD Newsroom is licensed under CC BY 2.0