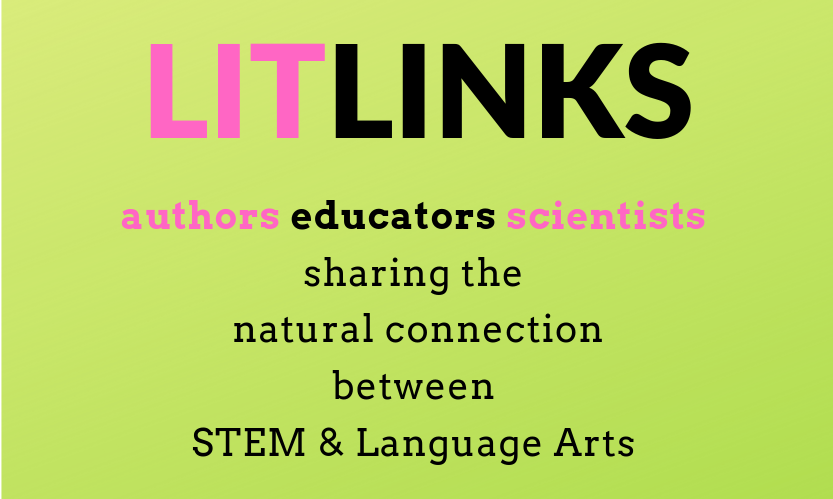 GUEST BLOGGER DEBBIE GONZALES
---
The plant cycle
I recently crafted a CCSS & NGSS-aligned discussion/activity guide (that includes the following plant cycle activity) for one of the most beautiful books I've seen in a long, long time. NIGHT BECOMES DAY: CHANGES IN NATURE, written by Cynthia Argentine and published by Millbrook Press, an imprint of Lerner Publishing Group, is a nonfiction picture book that belongs on any serious science teacher's bookshelf. The photographs are stunning. The backmatter is riveting and scientifically sound. Though it is written for grade 2 to 3, the content is suitable for any age group.
NIGHT BECOMES DAY: CHANGES IN NATURE examines the ever-changing transformation of the natural world. Whether sudden or gradual, change is a constant in our world. Cynthia describes transitions including acorns sprouting, canyons forming, deserts blooming, and volcanoes erupting. Botany, chemistry, geology, physics, and biology come alive in the pages of this exquisite picture book.
One of the activities featured in the free, downloadable Discussion/Activity Guide is a Plant Cycle Foldable project. Though it's a fairly simplistic project, project can serve as foundation for additional STEAM-related lessons, such as a story starter or inspiration for artistic expression.
The material needs for the plant cycle activity are as follows:
NIGHT BECOMES DAY: CHANGES IN NATURE, the book
The Plant Cycle sheets

Foldable (Guide, pg. 11)
Images & Definitions (Guide, pg. 12)
Answers (Guide, pg. 13)

Scissors
Glue stick or tape
Writing materials
The procedure required to make the Plant Cycle Foldable goes like this:
Consider the opening spread in NIGHT BECOMES DAY: CHANGES IN NATURE. Lead a discussion about the transformation of a flower becoming fruit. Explain the process of pollination (pollen from one flower traveling to another), fertilization (pollen moving from the flower's stamens, down the pistils, to it's ovary), to the eventual development of ripened fruit.
Distribute copies of the Plant Cycle Foldable and the Plant Cycle: Images & Definitions.
On the Plant Cycle Foldable, instruct students to use scissors to trim around the border of the foldable and fold it in half along the dotted lines. Tell them to use scissors to create paper strips by cutting along the bold lines separating the words being careful to stop at the dotted line.
Have students trim around the borders of the images and definitions available on the Plant Cycle: Images & Definitions page.
Then, using tape or glue sticks, instruct students to first secure the correct definition tab beneath its corresponding label strip. Next, add the matching image to the definition tab.
Check your work with the Plant Cycle Foldable Answers guide.
Extensions
Once the foldable is finished, encourage students to write an informative essay about the process of the plant development cycle.
Using their foldable as a visual, have students explain the transformational process of a flower becoming fruit.
I know from experience that kids love making foldables such as this. Not only are they tools designed to reinforce aspects of any type of curriculum content, foldables are super fun to make! Explore the power of nature with a Plant Cycle Foldable and Cynthia Argentine's amazing NIGHT BECOMES DAY: CHANGES IN NATURE. Your kids will love it. You might, too.
Featured image: Eyoel Kahssay 
---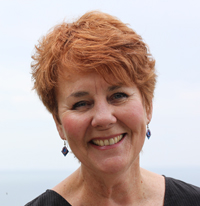 Debbie Gonzales, MFA, author of GIRLS WITH GUTS: THE ROAD TO BREAKING BARRIERS AND BASHING RECORDS. Additionally, Deb has been making educator guides for well over well over twelve years now. My website Guides by Deb is loaded with more than 300 curriculum guides crafted for some of the finest books in our industry. Books for middle grade readers, the wee ones, and for young adult readers…so many great titles written by talented authors. She is also a Pinterest Marketing Specialist. Learn more about Deb at www.debbiegonzales.com and www.guidesbydeb.com.
---
Click for more LITLINKS STEM + Literacy activities