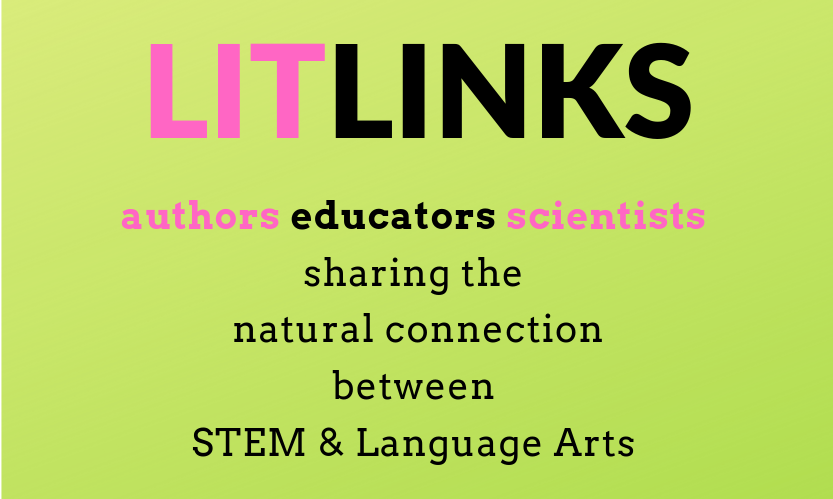 GUEST BLOGGER SUZANNE JACOBS LIPSHAW
---
Mighty Mahi was inspired by the Yearlong Themed Project-Based Learning Approach I created to provide my developing readers access to curriculum and their individual reading goals in an authentic, motivating, and engaging manner. Each year I'd chose a science theme my students and I would delve into for an entire year. During the 2014-15 school year, my upper elementary reading students boarded an imaginary yellow submarine from Northville, Michigan and embarked on a yearlong journey to explore the undersea world! During our expedition my students and I met Mahi, a sea turtle missing her right front flipper, thus beginning my passion to learn more about and advocate for sea turtles.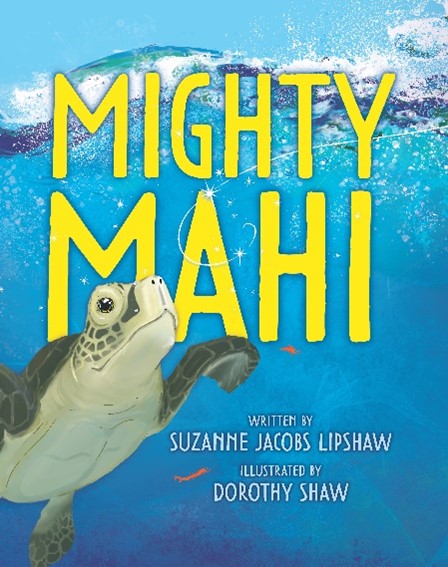 Learning objectives
Students will:
learn about the eating habits of a sea turtle
classify the items found in the sea turtle's stomach into two groups

plastics sea turtles mistake for food

discuss ways to minimize ocean plastic
upcycle the plastic bag used in the project
Materials
copy of the book Mighty Mahi by Suzanne Jacobs Lipshaw
science journals
pencils, pens, etc.
1 plastic grocery bag per group
1 food/plastic worksheet per group
Prior preparation for each group
cut the food/plastic worksheet up into 15 "food item" sections – each section should contain one "food" item and the associated word
place the 15 "food items" into the plastic grocery bag and tie it up – this will be the sea turtle's "stomach"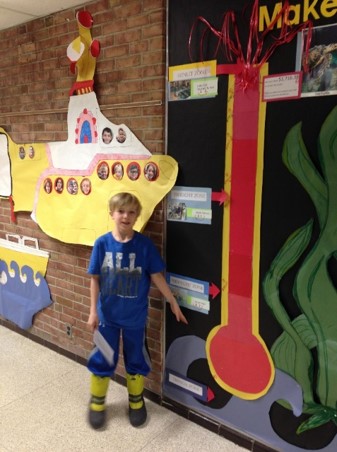 Procedure
Perform the following with the whole group:
read the frontmatter text of the book Mighty Mahi and the "More about Mahi" section in the backmatter aloud
discuss the dangers and challenges Mahi faced due to the fishing line left littered in the ocean
ask students what types of food they think sea turtles eat
tell students they will be performing a scientific investigation by looking inside a model of a sea turtle's stomach to see what has been found inside the stomachs of actual sea turtles
have students make a t-chart in their science notebook with one side titled "sea turtle food" and the other side titled "plastic sea turtles mistake for food"
discuss what upcycling is
pass out a grocery bag "stomach" to each group
Separate studentes into small groups:
ask them to investigate the insides of their sea turtle's stomach by "dissecting" the bag and observing what they find inside
divide the "food items" into the two groups –classify each item in the proper column in their science notebooks
brainstorm ways humans can limit their plastic use and record these under the t-chart in their science notebooks
work together to upcycle their plastic grocery bag
Now, reconvene as a whole group:
ask students why they think turtles eat plastic items
demonstrate how a plastic bag can be mistaken for a jellyfish, a sea turtle's favorite food
have students share their ideas about limiting plastic use
have students share their upcycled plastic bag
Wrap up
Sea turtles easily mistake ocean debris for food leading to injuries to both the outside and inside of a sea turtle as exhibited by Mahi. Mahi was fortunate she was rescued and sent to the Georgia Sea Turtle Center for medical care. Many turtles are not so fortunate.
Additional activities
read the "Sea Turtle Trivia" section in the backmatter of Mighty Mahi to learn interesting facts about sea turtles
read the "Mrs. Lipshaw's Lore" and the "Helping Hands" section in the backmatter of Mighty Mahi and consider adopting a sea turtle from the Georgia Sea Turtle Center (or a similar center) and follow its progress through the biweekly email updates sent to adoptive parents
write a letter to a fast-food restaurant, coffee shop, etc. asking them to limit their use of plastics or to a member of your local, state, or federal government asking for action to limit plastic use and help protect sea turtles and other marine animals
use the following websites to learn more about the threats to sea turtles and what you can do to help
Featured image credit: "Sea Turtle" by fredsharples is licensed under CC BY 2.0.
---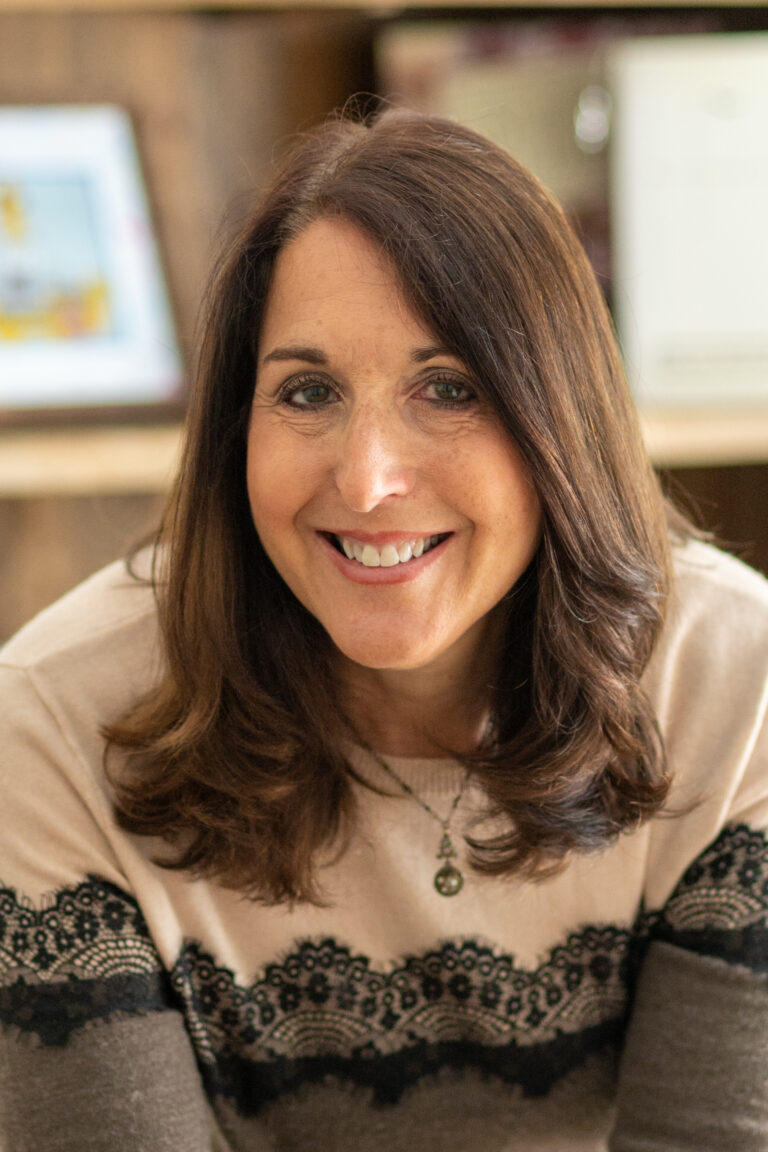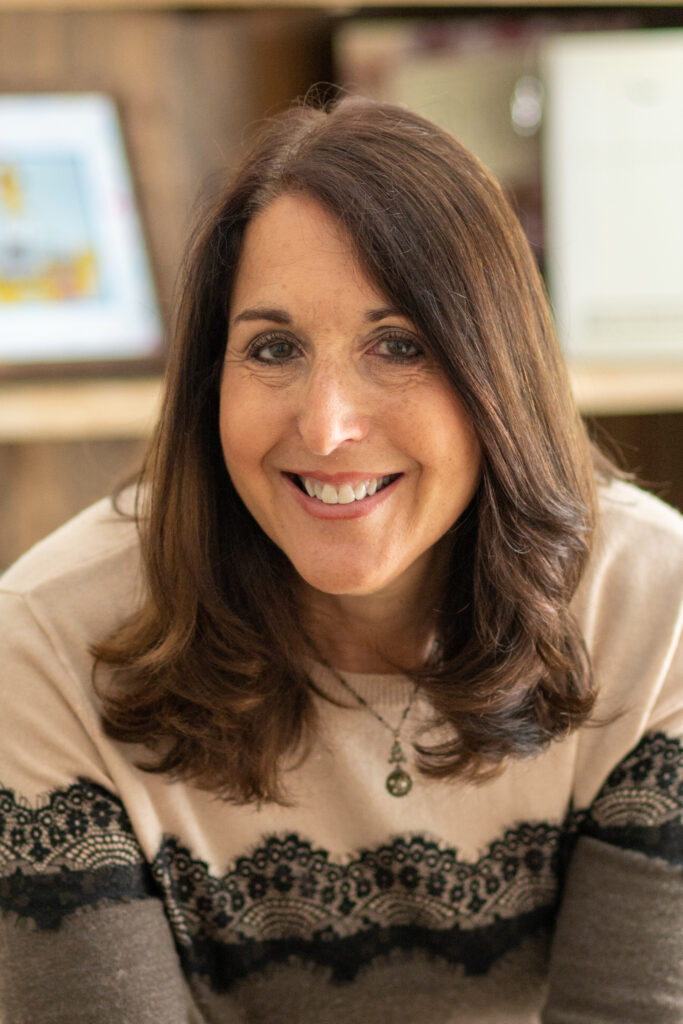 Suzanne Jacobs Lipshaw is a children's book author and  former elementary special education teacher. Suzanne enjoys speaking at schools about writing, leadership, and how kids can make a difference in our world. The proud momma of two grown boys, Suzanne lives in Waterford, MI with her husband and furry writing companion Ziggy. When she's not dreaming up new writing projects, you can find her kayaking on the lake, hiking a trail, practicing at the yoga studio, or comparing paint swatches at the local paint store. To learn more about her visit her website or follower her at: www.suzannejacobslipshaw.com, on Twitter, or on Pinterest.
---
Click for more LITLINKS STEM + Literacy activities