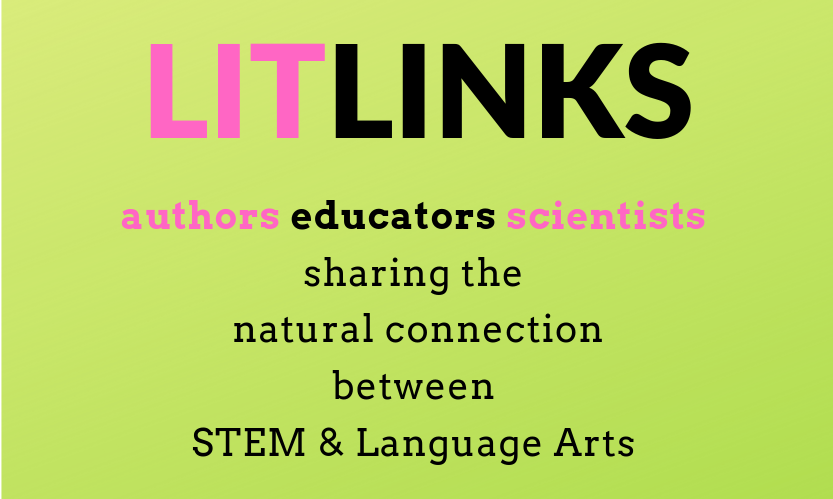 GUEST BLOGGER ELIZABETH PAGEL-HOGAN
---
Ask most students (and teachers) about Leonardo da Vinci and they will mention he painted the Mona Lisa. But there's so much more to Leonardo's work that is still impacting how we make art and do science to this day.
Quick facts
Leonardo da Vinci was born in 1452 in Vinci, Italy. His name means Leonardo "of the town of Vinci."
He died in France in 1519, age 67.
da Vinci sketched a lot of designs for flying machines but there's no evidence he tested them.
He kept extensive notebooks of his ideas and observations. In 1994, one of his notebooks sold for $30.8 million.
He was left-handed.
ELA
Leonardo's most essential tool was a notebook and he kept notebooks his entire life. He recorded questions, observations, ideas, and drew thousands of sketches. His notebooks were not divided into subjects. He recorded ideas about math, light, anatomy, music, art, astronomy, flight – anything he was curious about. Ideas and questions about every topic were mixed up and scattered throughout the pages.     
Think like Leo
You can do a day or a week of activities that encourage students to Think Like Leo. Ask students to make their own notebooks or use existing notebooks for this activity. Then, ask students to use their notebooks in every subject and outside of school to practice being curious and observant. Students can record their thoughts and ideas related to different subjects and even write or draw in their notebooks.
Social Studies
Leonardo lived during the Renaissance usually defined as the years 1300-1600. The Renaissance is considered a time of learning and invention. After the city of Constantinople was invaded, many scholars fled that city and went to Italy. They brought their ideas and scrolls with them.
Locate Constantinople on a map.
Locate Vinci on a map of Italy.
The invention of the printing press made it easier to create books. This meant more people could learn to read and write. More people went to schools. They shared ideas and knowledge. This helped make the Renaissance a time of creativity and invention.
What recent inventions have made people more creative and led to new inventions?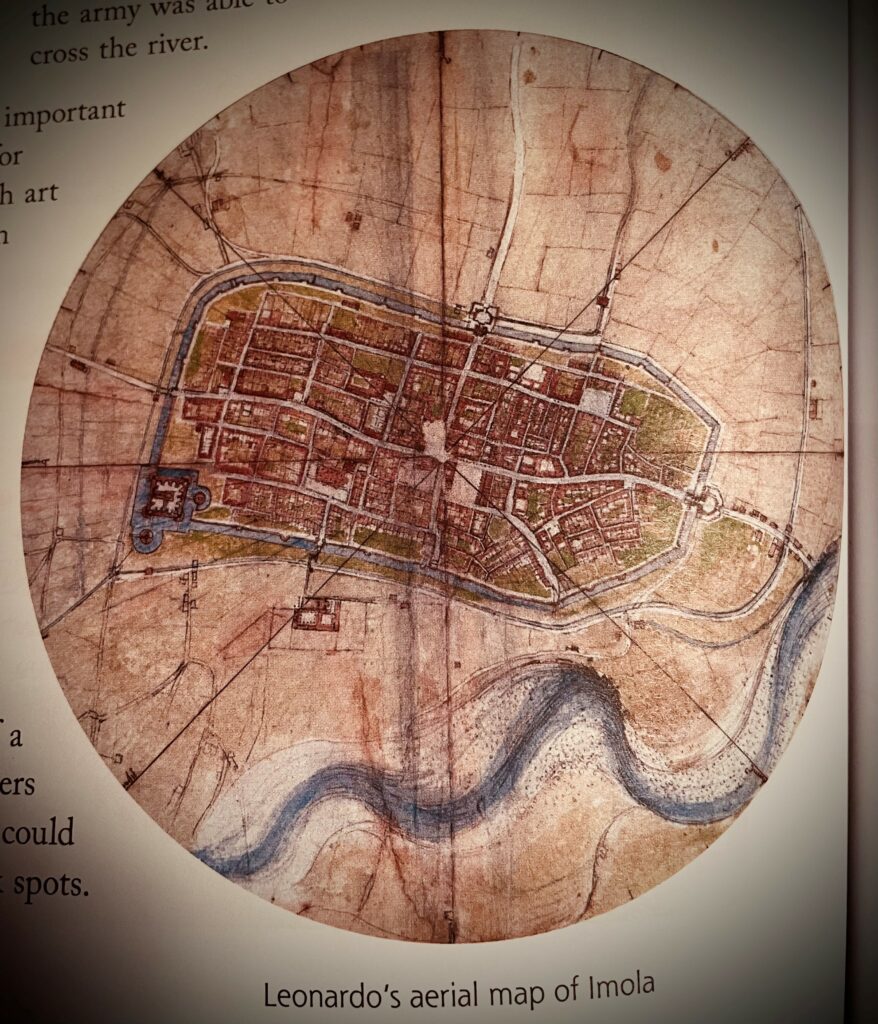 Maps
One of Leonardo's most impressive inventions was an aerial map. We are used to using aerial maps today because we have satellites and drones that take photographs from overhead. Before Leonardo drew his aerial map, most maps showed side views of cities. Imagine standing on a hillside and looking toward a city or town. This view hides most roads and buildings in the back. Also, mapmakers often drew important buildings larger than their actual size.
Using an odometer and other tools, Leonardo measured every angle and road, every corner and building to create an accurate overhead map of the town of Imola. It was the first of its kind.
Ask students to create an aerial map of their classroom. Working in teams, they can measure the size of desks and bookcases and the spaces between the objects. They can use graph paper to make it easier to draw the classroom.
Math and mistakes
Leonardo was a creative person, but he wasn't a perfect person. He could not attend a school when he was young so he didn't have strong math skills.
For students who understand or are practicing regrouping explaing that in one of Leonardo's notebooks, he tried to calculate 4096+4096. His answer was 8092.
Now ask them:
Was Leonardo right or wrong?
What's the correct answer? (It is 8192)
Where do you think he made a mistake?
Making mistakes didn't stop Leonardo from creating and designing. Sometimes, he would draw out a problem if he couldn't do the mathematical formulas to solve it.
Ask students to think about a subject or topic where they often make mistakes. Write about how they could use skills where they feel confident to solve the problem in a new way.
Observing the world
Being curious and observant were two of Leonardo's strongest skills. Here's a fun group activity for students. You can either work with the entire class or divide the class into small groups. It could also be fun for older students to set this up for a younger class to try at a science showcase or festival.
The Line Trick is a game Leonardo played to test his friends and sharpen his own observation skills.
Have someone draw a straight line on a piece of paper.
Hang the paper on a wall.
Bring people into the room and have them stand 10 feet away from the paper with the line on it.
Ask them to cut a straw or stick so that it is the same length as the line on the paper – without moving closer to the paper.
There are many ways to add different elements to this activity. Students can keep track of who estimates the length most accurately. They can predict and then test how close everyone needs to be for everyone to get the length correct or how far back people need to move for everyone to be wrong. They can come up with hypotheses about what might help or hurt peoples' guesses – light in the room, color of the line, closing one eyes, etc.
Students can design their own modifications, and then record their observations and questions, in their notebook.
---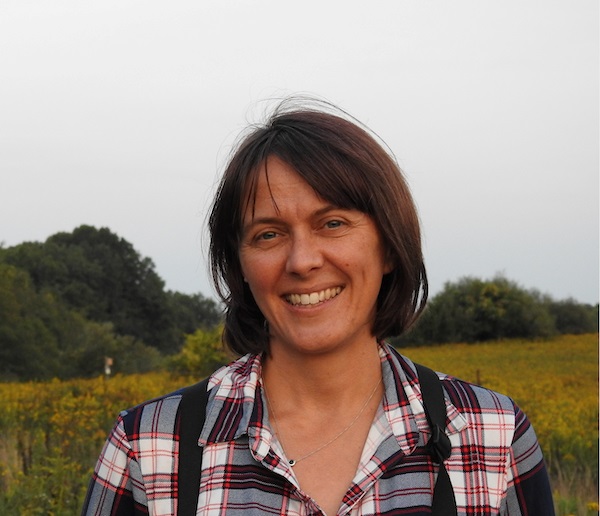 Elizabeth Pagel-Hogan is an author and teacher from Pittsburgh, PA. She loves exploring history and science and has been a science educator on stage and a historical re-enactor at museums. Now, she gets to continue being curious as an author! She's written a dozen fiction and nonfiction books and graphic novels. She's written for textbooks and online educational content. She writes fiction, nonfiction, crafts, and recipes for magazines, including her favorite: Highlights for Children. She is the Regional Advisor for SCBWI Pennsylvania: West. Elizabeth lives with her family and pet schnoodle. She loves board games, birding, and baking. She's a lifelong runner, avid community scientist, and can usually deliver the punchline. Find Elizabeth online at
---
Click for more LITLINKS STEM + Literacy activities