GUEST BLOGGER RUTH SPIRO
In How to Explain Coding to a Grown-Up, an in-the-know narrator instructs kid readers in the fine art of helping their grown-up understand a complicated subject. "Pro-Tips" along the way suggest best practices for teaching any topic.
Before reading the book
Based on the title and cover, ask students to describe what they think the book is about. Write their responses on chart paper.
Ask students to name all the devices they know of that are powered by computers. Make a class list. (Hint: smartphones, cars, microwaves, toys, etc.)
Discuss how computers play a role in your students' lives. Would it be possible to go a day without using any computers?
After reading the book
Use this guided writing project for students to develop expository reading and writing skills, while also practicing core STEM skills.
Materials
Toothbrush
Tube of toothpaste
Pre-project discussion
What is expository writing? List some kinds of expository writing our students have read. What are some characteristics of good expository writing? How is expository writing like coding?
Introduce the coding activity
Show students your materials and tell them today, you will be the computer and they will be the coders. Your task is to get the toothpaste on the toothbrush. They will give you step-by-step instructions.
Attempt one: Verbal
Invite a couple of students to verbally give you the instructions. Follow them precisely! For example, they first must tell you to pick up the toothbrush, then the toothpaste, then remove the cap, etc. (It's not as easy as it seems!)
Attempt two: Written
Ask students to independently write an "algorithm" for a common task, such as tying their shoes, putting on a sweater, feeding a pet or watering a plant. Show students this algorithm (from the book) for crossing the street safely and ask them to design an algorithm for their chosen task.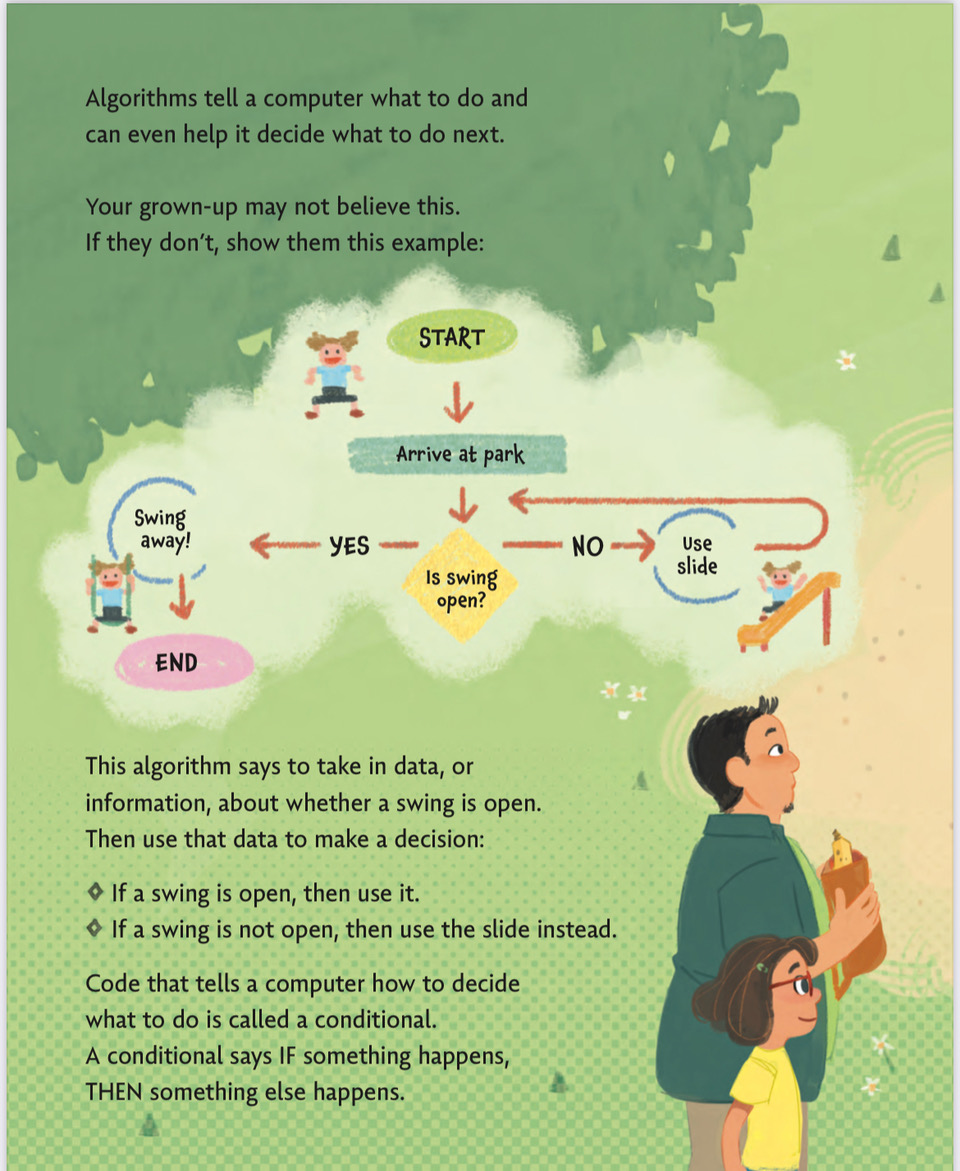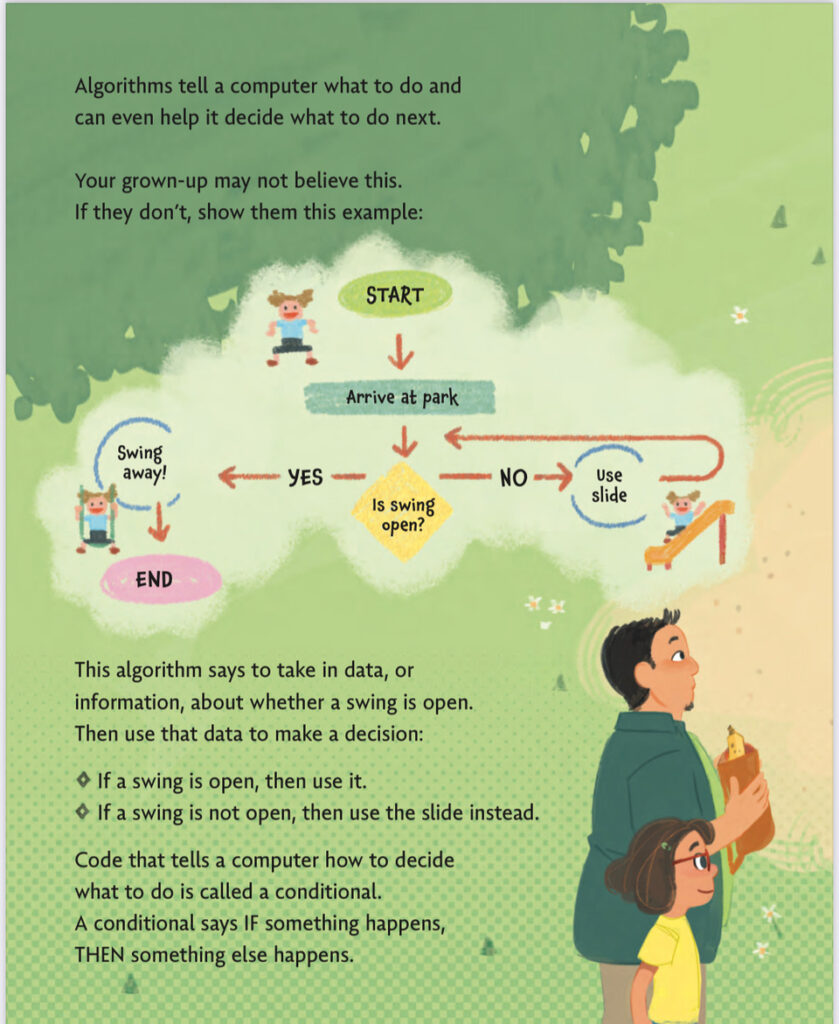 Additional discussion questions
Have students ever needed to explain how something works to a friend, sibling or grown-up? How did they explain it?
What do they think is helpful when someone explains something to them?
Do they think these "Pro-Tips" are helpful? What "Pro-Tips" of their own would they add?
Pro Tip: When dealing with grown-ups, don't jump into the complicated stuff too fast. Start with something they already know.
Pro Tip: Now may be a good time to check in with your grown-up. Ask if they have any questions before you move on.
Pro Tip: If your grown-up can explain it, that shows they understand it!
Finally, ask students to compare what they've discovered about good expository writing with what they've learned about coding. How are they similar?
Featured image credit: "the Vota children love the XO-1 laptop from OLPC" by Wayan Vota is licensed under CC BY-NC-SA 2.0.
---
Ruth Spiro is the author of more than 30 children's books, with over one million copies in print worldwide. Her bestselling Baby Loves Science board books are the groundbreaking originals that introduce big ideas to the littlest listeners in an age-appropriate and engaging style. The enthusiastic response to the Baby Loves Science books inspired a new picture book series perfect for early elementary readers, How to Explain Science to a Grown-Up.
Ruth is also the author of picture books including Made by Maxine, Maxine and the Greatest Garden Ever, and Love Grows. A frequent speaker at schools and conferences, Ruth's previous appearances include Windy City Live on WMAQ-TV, Los Angeles Times Festival of Books, and more. She hopes her books inspire kids to observe the world, ask questions, and when it comes to their futures, DREAM BIG!
---
Click for more LITLINKS STEM + Literacy activities