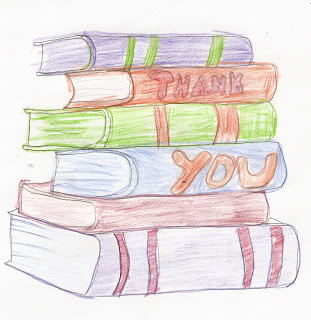 Art by Bryan
I received a packet of letters from the students I spoke to last month at the Alhambra Educational Foundation's Author Festival. Here's one that made my heart beat faster:
Dear Mrs. Newman,
I hope I'll see you again at next year's Author Festival! I enjoy the lingos in both literatures that you wrote. It makes me feel like I'm part of the journey. The books you read to us are impressive and well written. The rejected letters that you showed us made me feel strong because you told us that it's important that you don't give up and continue the journey you began. I hope you continue to write more books so we can all read your hard work.
Never giving up,
Tiffany
P.S. You're my inspiration!