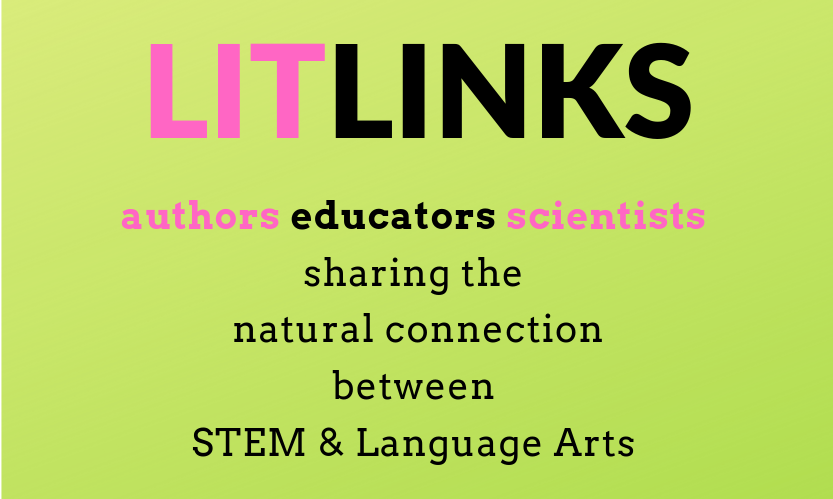 GUEST BLOGGER SUZANNE SLADE
---
SPACE EXPLORATION – A POPULAR TOPIC WITH STUDENTS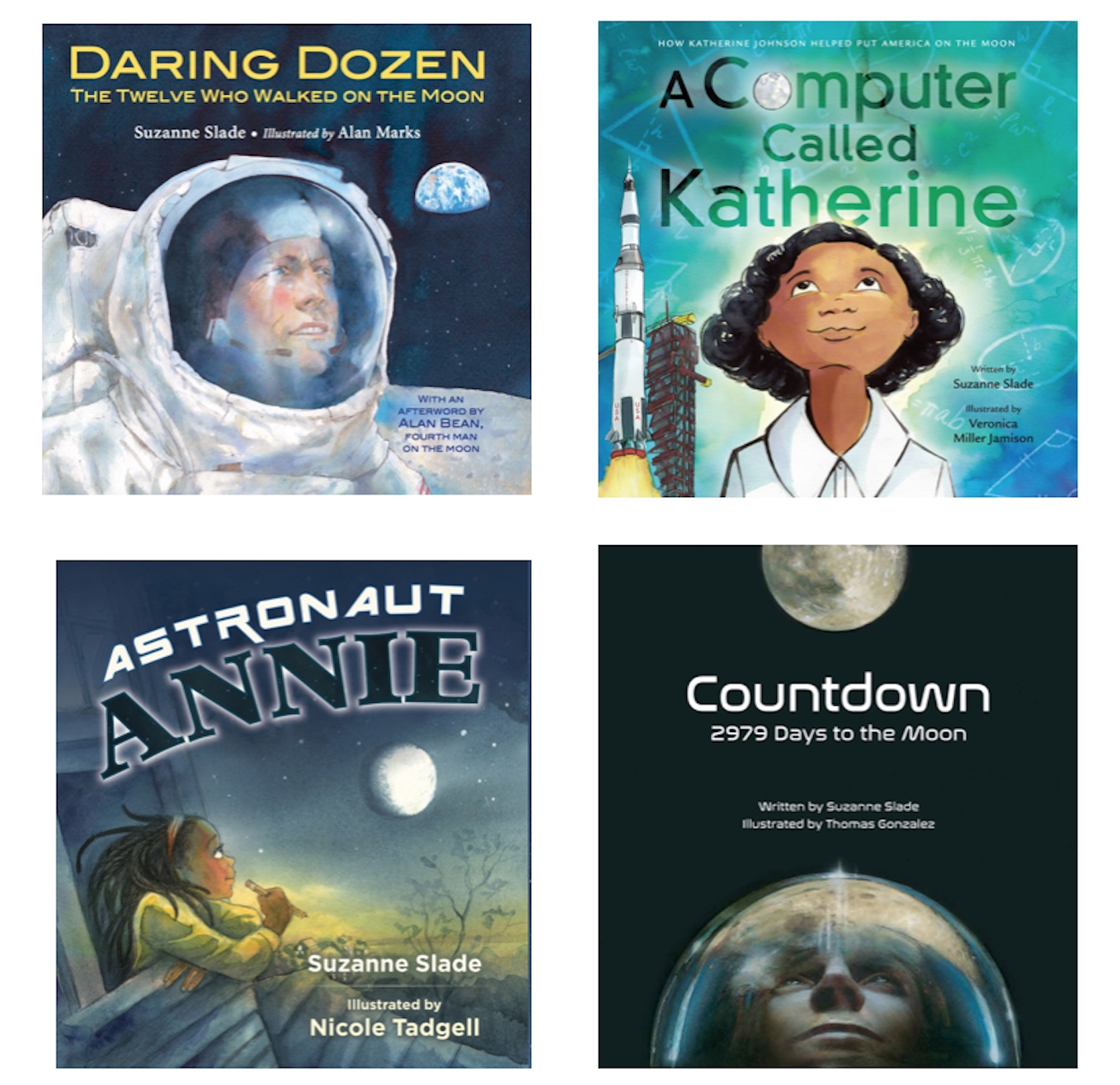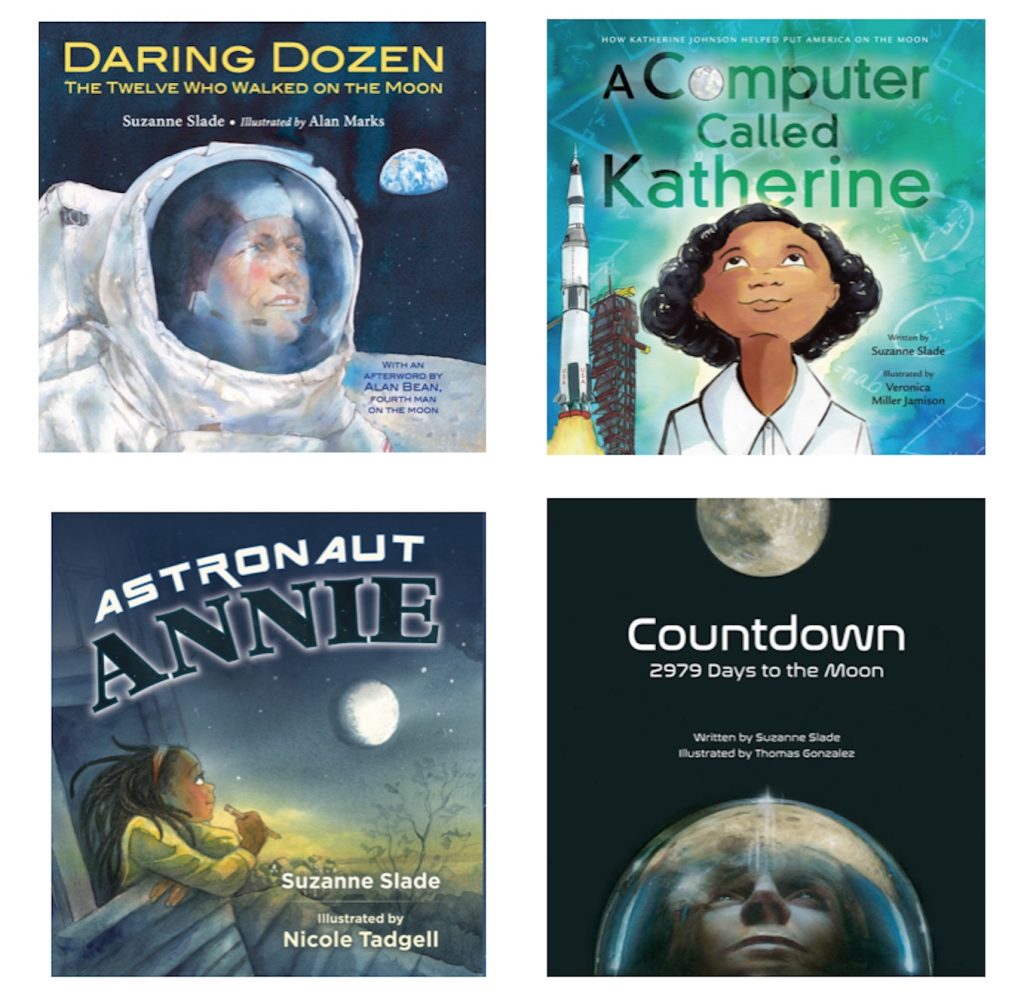 Space exploration is an exciting, high-interest topic for students (and adults too!) As a mechanical engineer who used to work on rockets, I'm fascinated by space. This fascination led to over ten years of research to create four recent books:
COUNTDOWN: 2979 DAYS TO THE MOON
DARING DOZEN: THE TWELVE WHO WALKED ON THE MOON
A COMPUTER CALLED KATHERINE: HOW KATHERINE JOHNSON HELPED PUT AMERICA ON THE MOON
ASTRONAUT ANNIE (read on the Space Station)
INTERVIEWING A MOONWALKER
As part of my research I had the privilege of interviewing the fourth man on the moon, Alan Bean. (Twelve astronauts walked on the moon. Four are still living. To learn more about these twelve explorers, check out DARING DOZEN.) In one of my discussions with astronaut Bean, he mentioned he had one regret about his moon mission—he wished he'd smuggled a football aboard the rocket so once he landed he could throw the longest pass in the universe! I found his answer quite surprising—particularly given his successful and harrowing trip to the moon (his rocket was hit by lightening twice during launch.)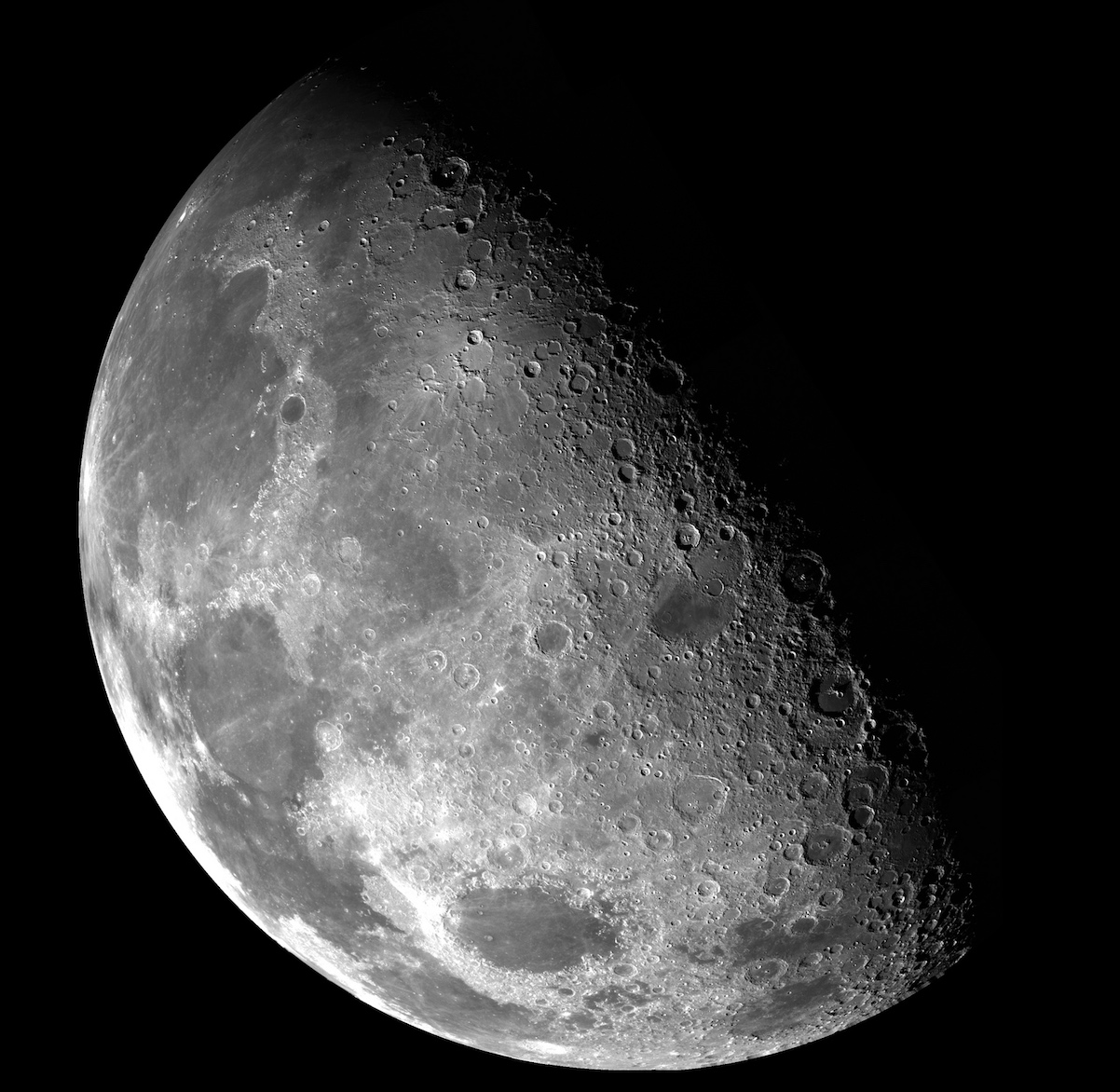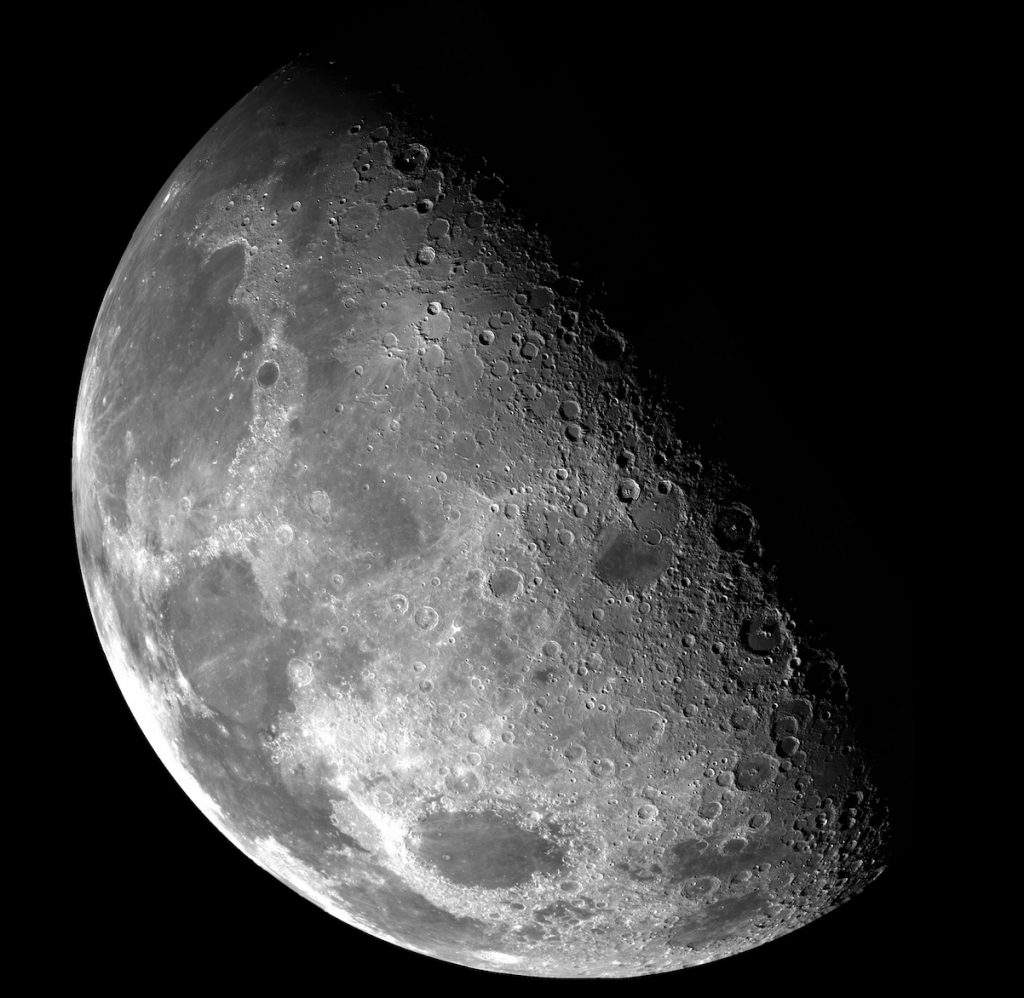 AWESOME SPACE EXPLORATION LESSONS/ACTIVITIES & FREE RESOURCES
With the recent 50th anniversary of the first moon landing, many students are curious about the brave astronauts who visited the moon and recent space explorations. To help feed your students' curiosity and inspire STEM reading and writing, here are a few of my favorite free NASA resources along with suggested activities. Select one activity, or combine several to create an in-depth unit on this timely topic.
Activity 1: The Apollo Astronauts – In Their Own Words
Six Apollo missions landed 12 astronauts on the moon who spent a total of 80 hours studying the moon.
Have you ever wondered what the astronauts talked about while they soared through space or walked on the moon? Fortunately, most of their conversations are available on the Apollo Flight Journal and Apollo Lunar Surface Journal.
Read: Visit the Apollo 11 Surface Journal (timestamp: 109:23:38 to 109:24:48) and read the Neil Armstrong's famous words when he took his first step on the moon and how he described the surface of the moon to listeners on Earth.
Write: How do you think Neil Armstrong might have felt when he took that first step off the lunar module onto the mysterious surface of the moon? How would you feel if you were the first person to explore a place where no one had ever been before? What thoughts would go through your mind?
Activity 2: Astronaut Project
Invite students to research various astronauts using books and reliable websites (see NASA video resource below), or provide the class with a collection of level-appropriate books on various astronauts.
Ask students to select an astronaut they want to learn more about.
Invite students to write a nonfiction narrative which shares the childhood experiences, struggles, and accomplishments of his or her astronaut.
Share a few presentations each day of a week as part of a "Space Week" celebration.
Modification option: Invite students to display their astronaut research on a bulletin board or poster boards, or share projects through short oral presentations.
NASA video resource: Hear an astronaut describe his or her career journey in NASA's astronaut video interviews (3–4 minutes long). Below are a few interviews to inspire students:
Activity 3: The International Space Station
The International Space Station (ISS) is a huge spacecraft where astronauts live, conduct experiments, and study space. Constantly circling Earth, the ISS weighs about one million pounds and is the size of a football field. Since it first opened in 2000, more than 200 astronauts have lived on the ISS.
Read and Research: Find out who's currently on the Space Station by going to NASA Kids' Club and click on "Find Out Who Is on the Space Station" link. Watch a live transmission of astronauts living and working on the International Space Station via NASA TV.
Write: Describe a few tasks that astronauts living on the Space Station perform.
Or, select one of the astronauts living on the ISS and share of how he or she became an astronaut and his or her role on the ISS.
Project option: Find out when the ISS will pass over your town so your class can watch the Space Station soar above your school. Go to the Spot the Station website, input your location, and find out "ISS sighting" times (and an approximate location to help you find it).
Activity 4: Story Time Book Summary
Story Time from Space features videos of astronauts reading books aloud, such as Astronaut Annie, from the International Space Station. Listen to a book read by an astronaut, then invite students to write a short summary of the story.
Project option: Students may also share their observations of the astronaut during the reading. Did the astronaut sit in a chair? Why or why not? What types of equipment is in the ISS? Did you notice clues which demonstrate a lack of gravity in the ISS?
MORE SPACE RESOURCES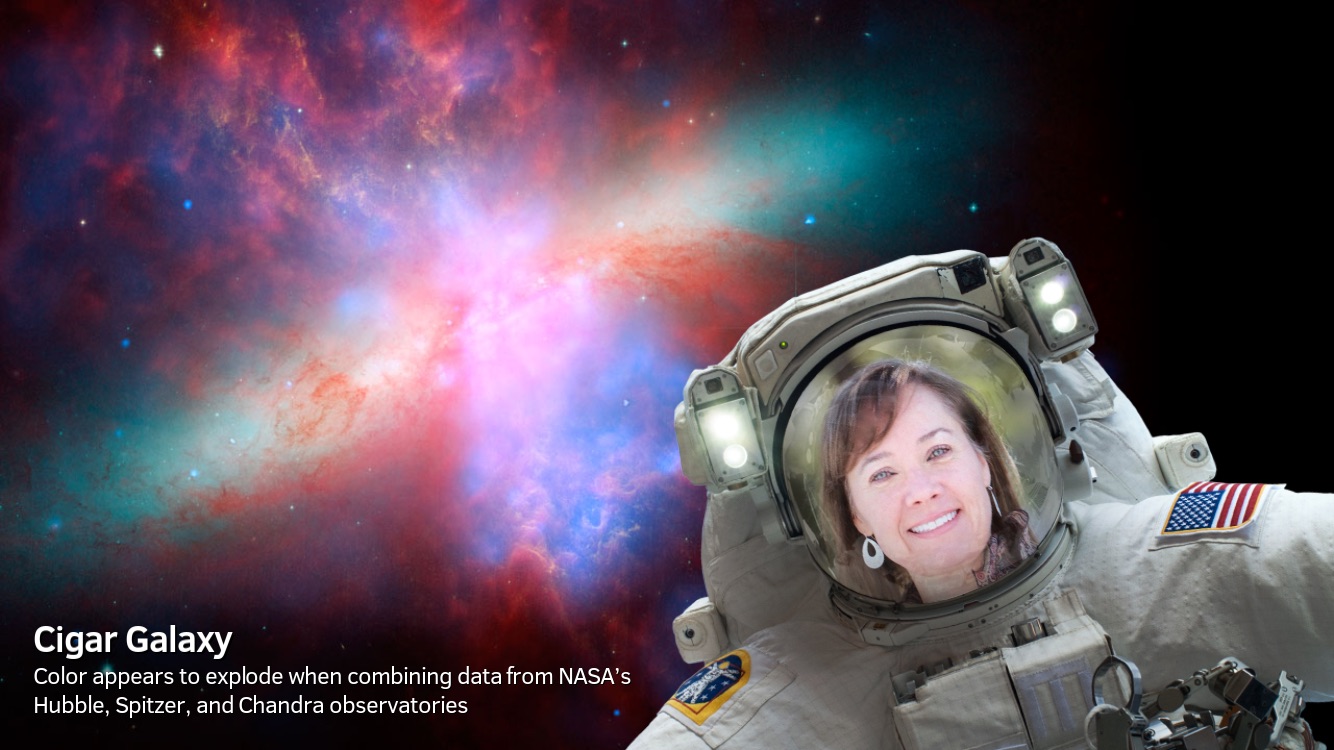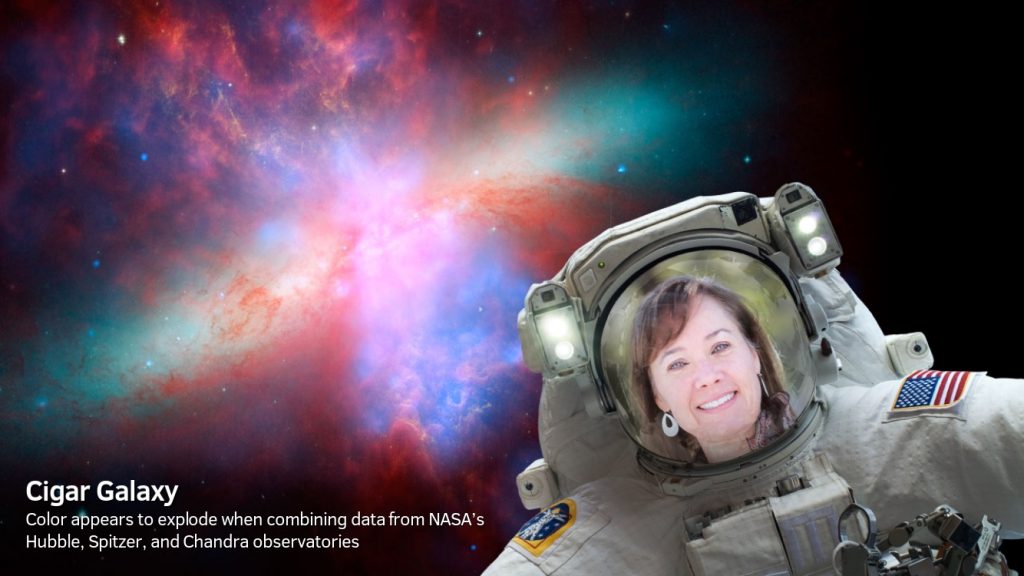 SPACE BOOK RESOURCES
---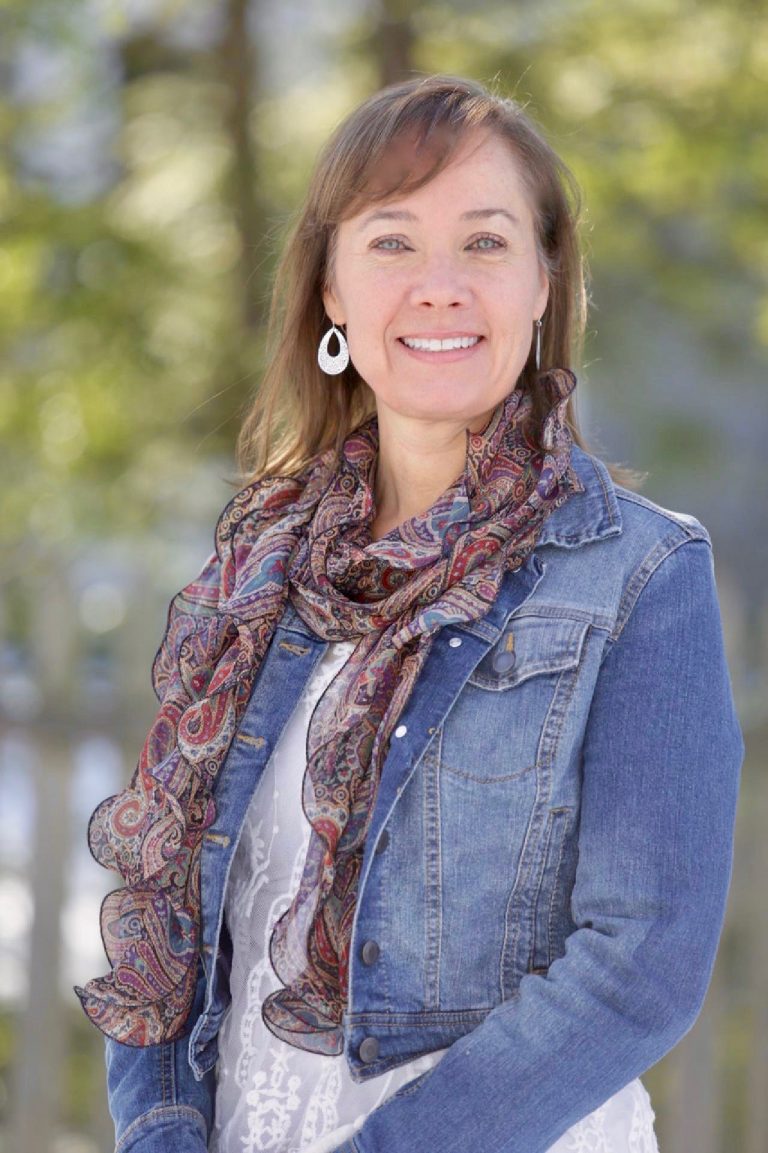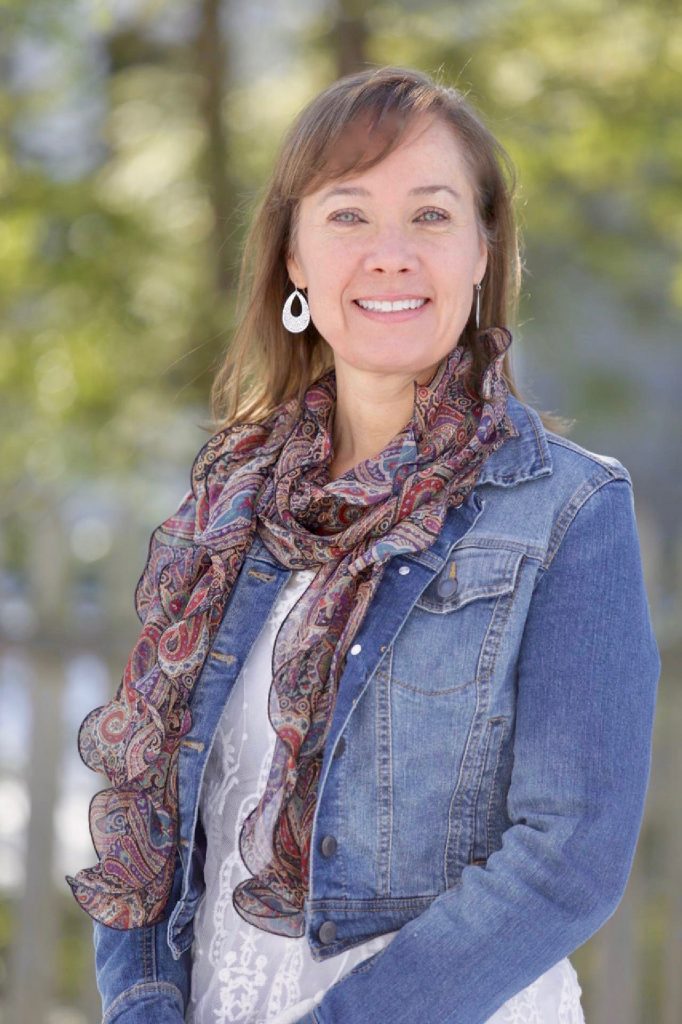 Suzanne Slade is the award-winning author of over 130 children's books, including many on space/STEM topics. COUNTDOWN: 2979 DAYS TO THE MOON is an illustrated novel-in-verse, and a 2019 NSTA Best STEM Book. Her fiction picture book ASTRONAUT ANNIE was read by astronaut Anne McClain on the Space Station for Story Time From Space. Other STEM books include DARING DOZEN: THE TWELVE WHO WALKED ON THE MOON, A COMPUTER CALLED KATHERINE: HOW KATHERINE JOHNSON HELPED PUT AMERICA ON THE MOON, and THE INVENTOR'S SECRET. Website: suzanneslade.com Twitter: @AuthorSSlade
---
Click for more LITLINKS STEM + Literacy activities