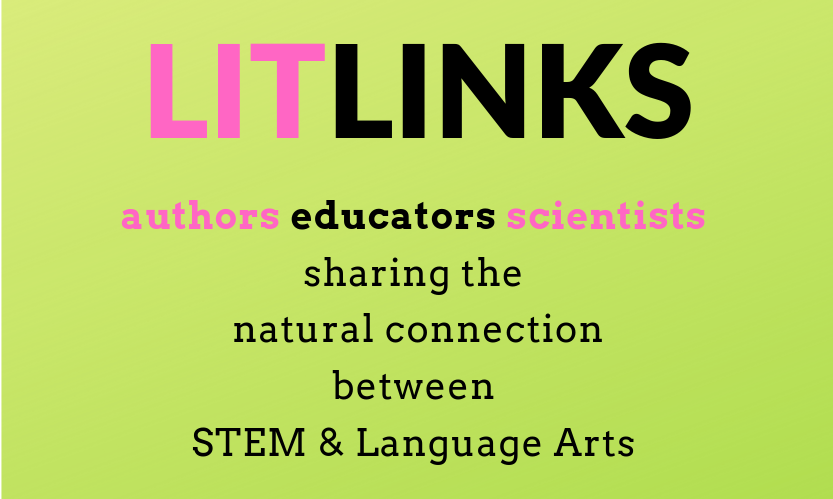 GUEST BLOGGER SUSAN DEBRECENI
---
The power of stories is one that can inspire a young mind and lead to real change. At the University of Toronto Trash Team, we have our own story. We built a team of students and early-career researchers to engage with our local communities. Our mission is to increase waste literacy through community outreach, solutions-based research, and school programming. Each member of the Trash Team has a story. We share that story beyond the University of Toronto in unique ways to spark the curiosity of youth. Typically, this takes the form of in-person presentations, community clean-ups and school visits. Our team had also created Grade 5 lesson plans that we were just beginning to take into the classroom. Then COVID-19 hit.
The Trash Team goes virtual
COVID-19 held each of our team members in our respective homes. To maintain our mission, it came time to be even more creative than usual to engage with young minds. It was time to move our programming online! Since March, we have held various online events, and posted several at-home activities. Here, we highlight one very special series of online events.
A novel spin on storytelling
On a cold day in late-March, one member suggested, "Hey, why not lead a virtual story time for kids?" This question was the seed for our 4-week series that combined environmental literature with true stories from our plastic pollution lab – Litter-ature for Waste Litter-acy.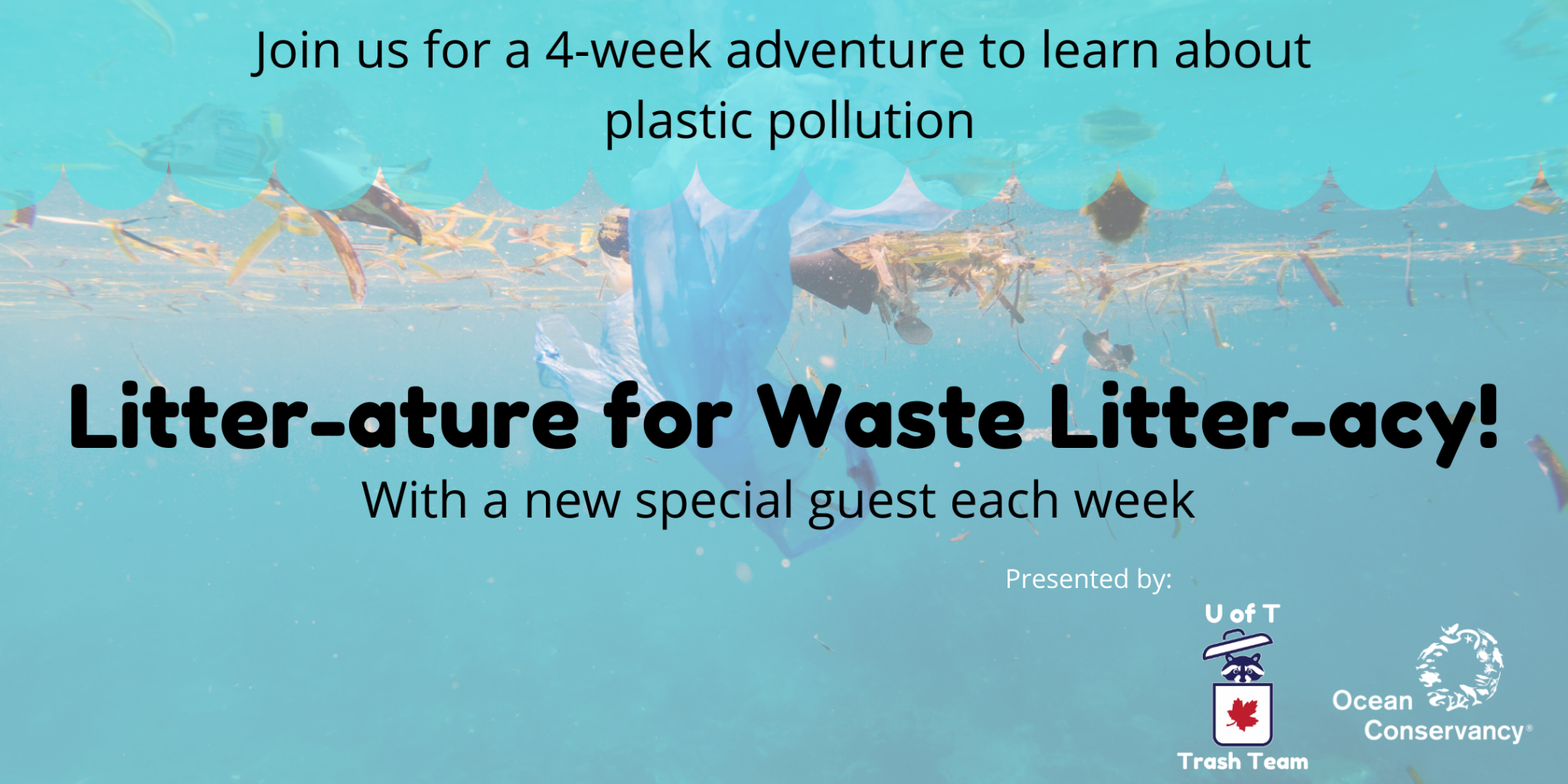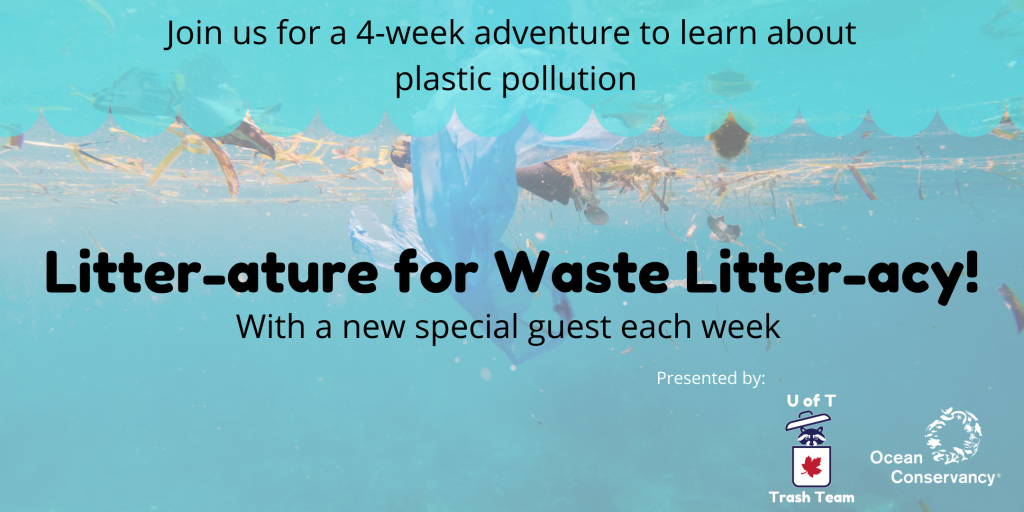 This unique event brought together authors, scientists and curious young minds on an adventure in waste education and waste reduction. Each week, special guest authors read from children's book about plastic pollution. We then featured a young scientist from our lab, who shared their personal adventures in research. The books we read included:
Throughout the entire event, our team interacted with our audience. We asked and answered questions to encourage youth to take action and make a positive difference.
When the presentations ended, the learning continued! We launched a 4-week waste reduction challenge that kids could do at home to reduce and reuse waste. We wanted them to take the ideas they just heard and put them into action in their very own homes!
Are you ready to take the challenge?
First, start by listening in on two weeks of wasteLITTERature, with the book, Plastic, Ahoy! You will hear author Patricia Newman and underwater photographer Annie Crawley. In addition, Professor Chelsea Rochman (featured in the book) and Clara Thaysen (a Masters student at the University of Toronto who is studying the deep sea) will talk about their work.
Part I: Plastic, Ahoy! with Patricia Newman and Chelsea Rochman
Part 2: Plastic, Ahoy! with Annie Crawley and Clara Thaysen
After brushing up on your knowledge of plastic pollution, take the 4-week challenge. See how you can reduce waste in creative and fun ways at home. When you're done, celebrate all of your incredible work with an official Certificate of Expertise in Waste Reduction.
Download all four weeks of the 4-week challenge (see featured image above)
Download your Certificate of Expertise in Waste Reduction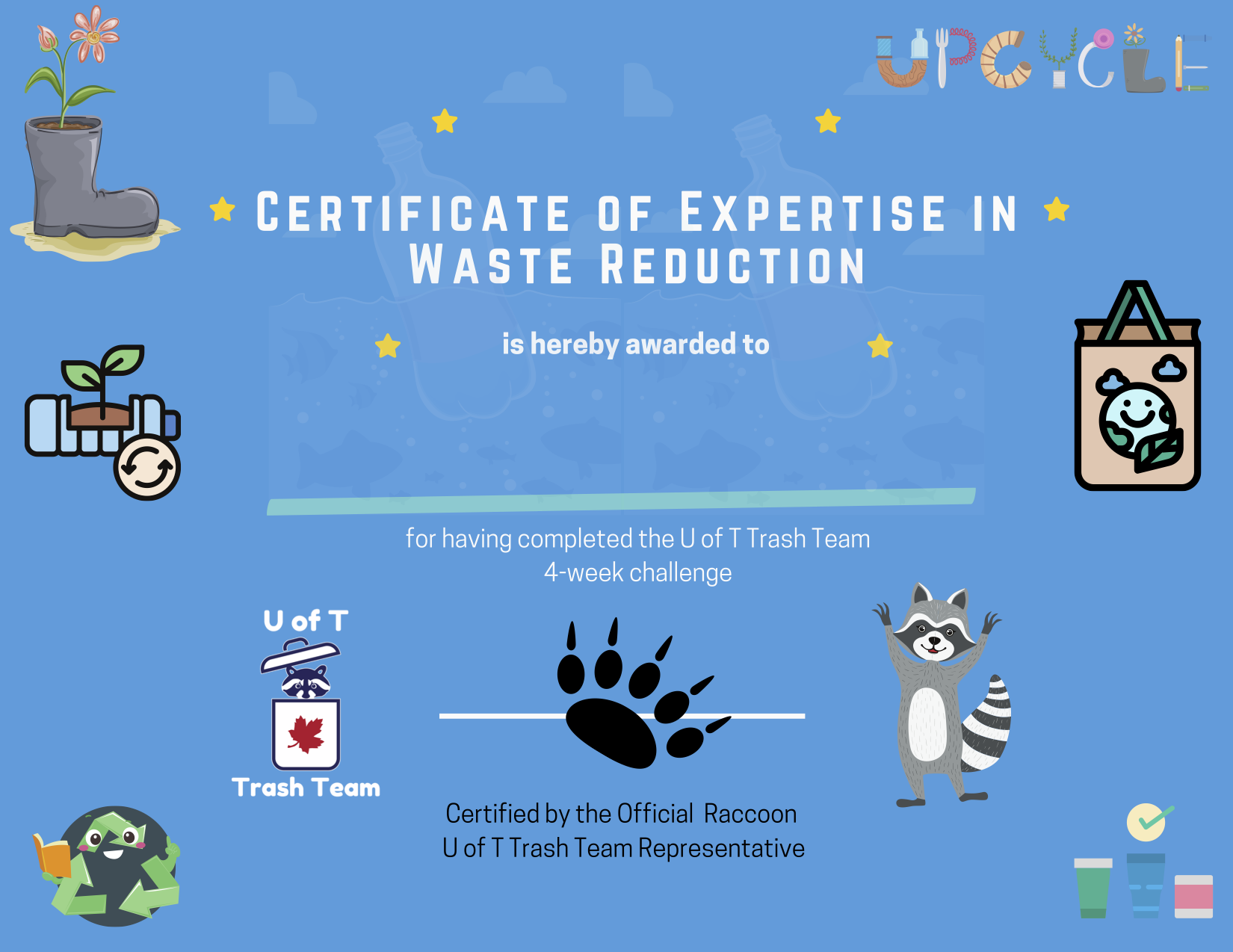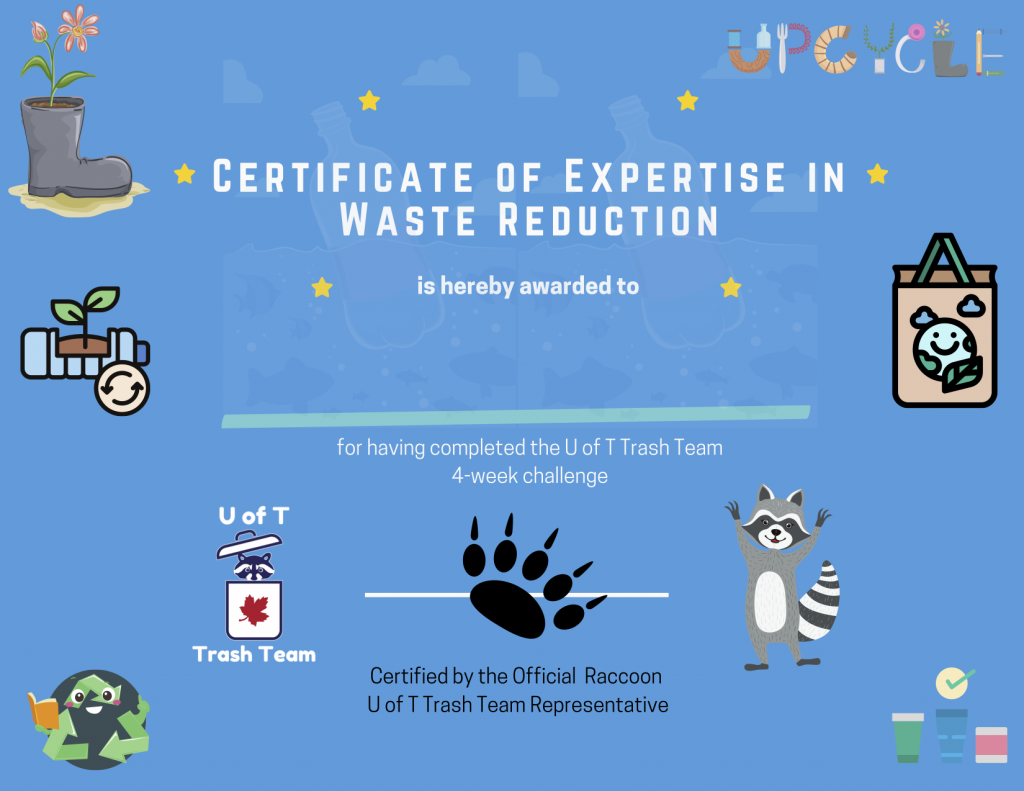 Now that you're an at-home waste reduction expert, have a bit of fun and explore more activities, crafts and lesson plans put together by our team.
Waste Literacy Lesson Plans (designed for Grade 5 but enjoyed by all ages), including the Plastic Cycle, Watersheds and Their Relationship to Litter, and Impacts of Plastics on Ecosystems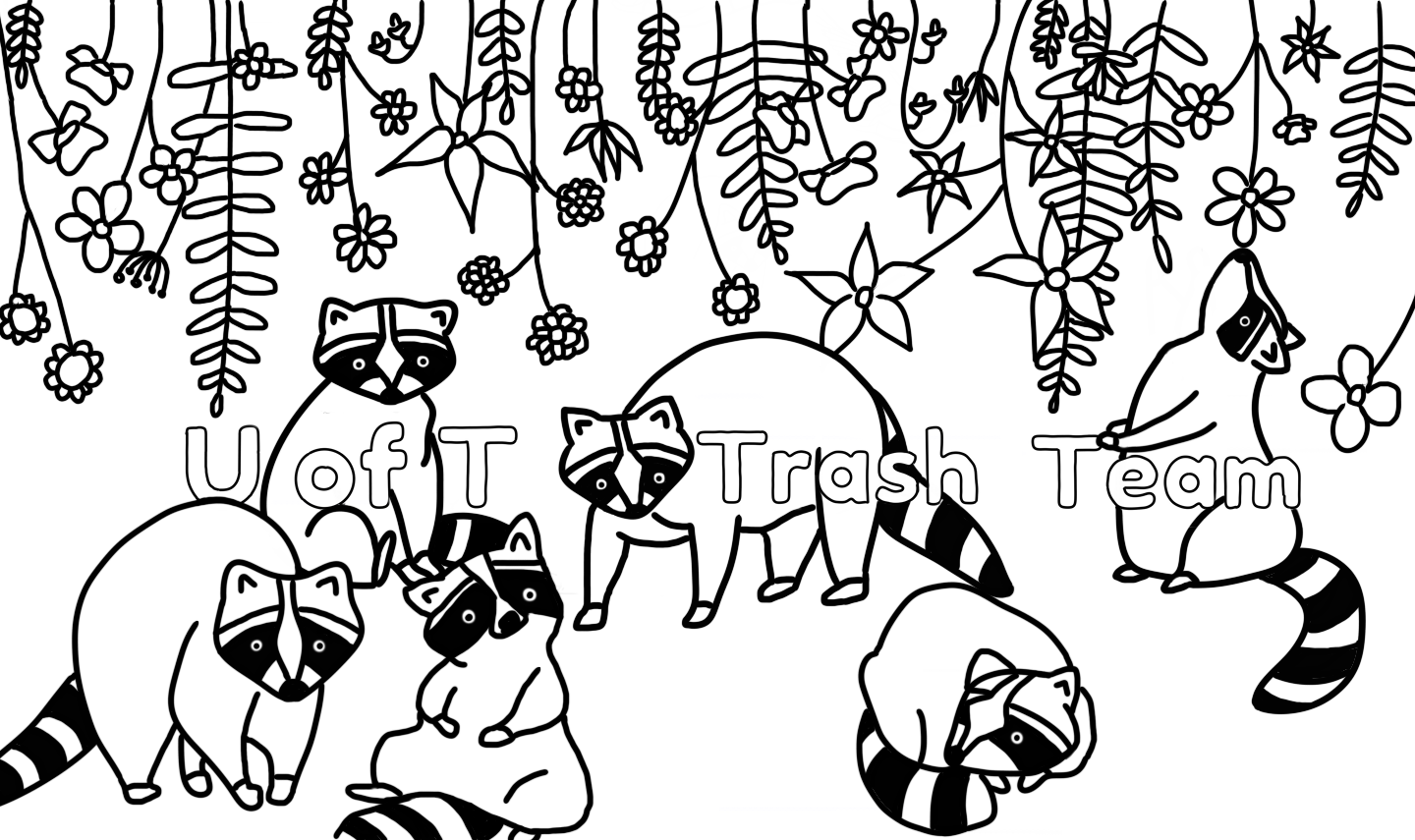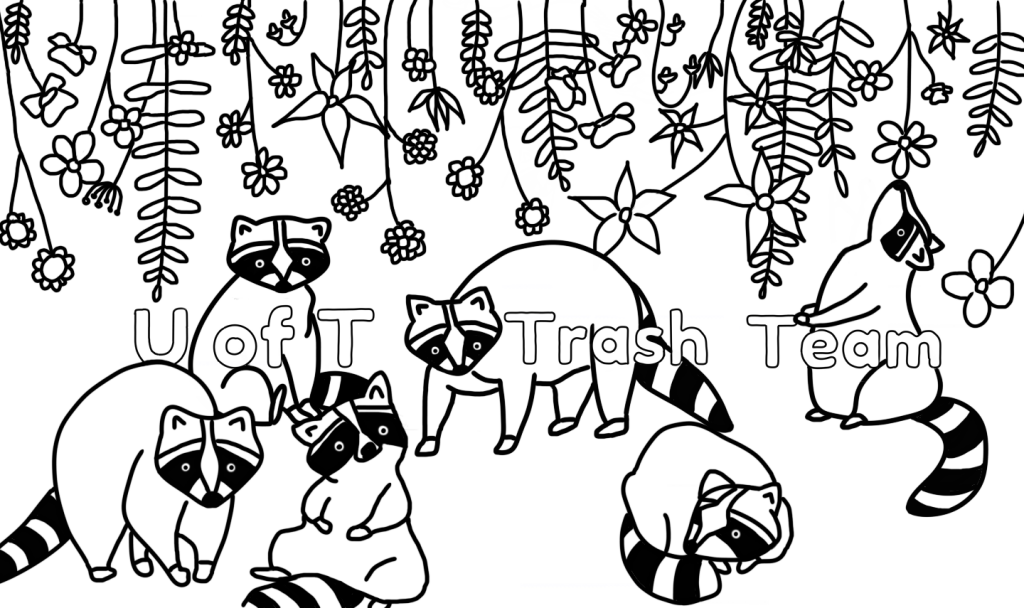 ---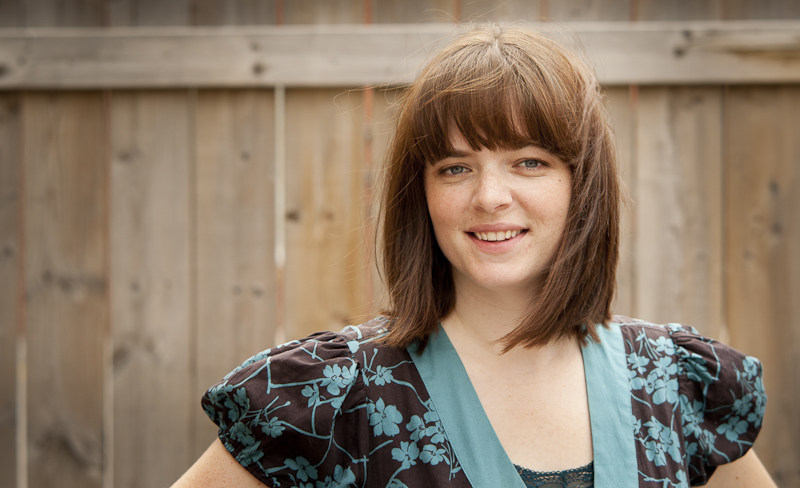 Susan Debreceni is passionate about connecting individuals with meaningful opportunities. She spent the last decade supporting a national network of community volunteers through the Great Canadian Shoreline Cleanup. She is now thrilled to lend her outreach expertise with the University of Toronto Trash Team. Susan guides and mentors this student team as they continue to bring waste literacy to local schools and community.
---
Click for more LITLINKS STEM + Literacy activities