COMPILED BY PATRICIA NEWMAN
---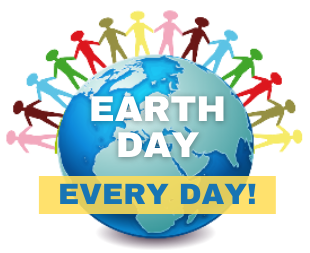 Happy Earth Day 2022! Are you looking for ways to connect your students to nature? Look no further. The LITLINKS lessons below create a CONNECTION your students and nature. Connections help us to recognize our role in nature's story. When we understand our role, we care, and when we care, we ACT.
Earth Day can integrate all curriculum areas
The following lessons for a variety of age groups will show your students how nature impacts their lives. To protect our world from the ravages of climate change, today's students must understand:
How nature works FOR us, and
How they can step in to protect it.
Each lesson links to a fabulous children's book that explores our connection to nature. Students will write, present, draw, plan, observe, and analyze. In the lessons below, you and your class will explore:
how the ocean's phytoplankton provides nearly 50% of the oxygen we breathe
finding nature in urban areas
our water crisis
plastic pollution
endangered species
and finally, ways to take action
Book: PLANET OCEAN
Book: JAYDEN'S IMPOSSIBLE GARDEN
Book: WATER
Book: THE MESS THAT WE MADE
Book: CAPTAIN GREEN AND THE TREE MACHINE
Books: DEAR EARTH…
PLASTIC, AHOY!
SEA CHANGE
Lastly, I post new lessons to LitLinks every week. Please come back for future topics.
If you have an idea for a LitLinks post, share it with me in the comments below.
Featured image courtesy of Annie Crawley.
---
Click for more LITLINKS STEM + Literacy activities