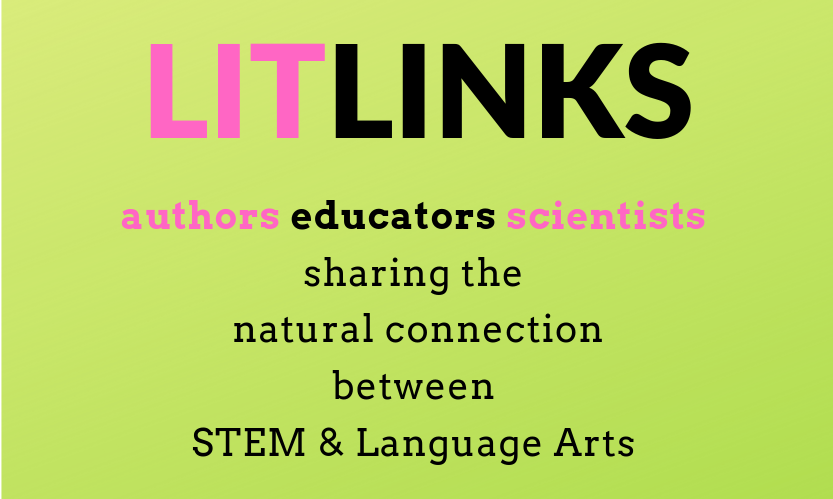 GUEST BLOGGER LESLIE BULION
A special Sunday edition of the popular LitLinks blog series
---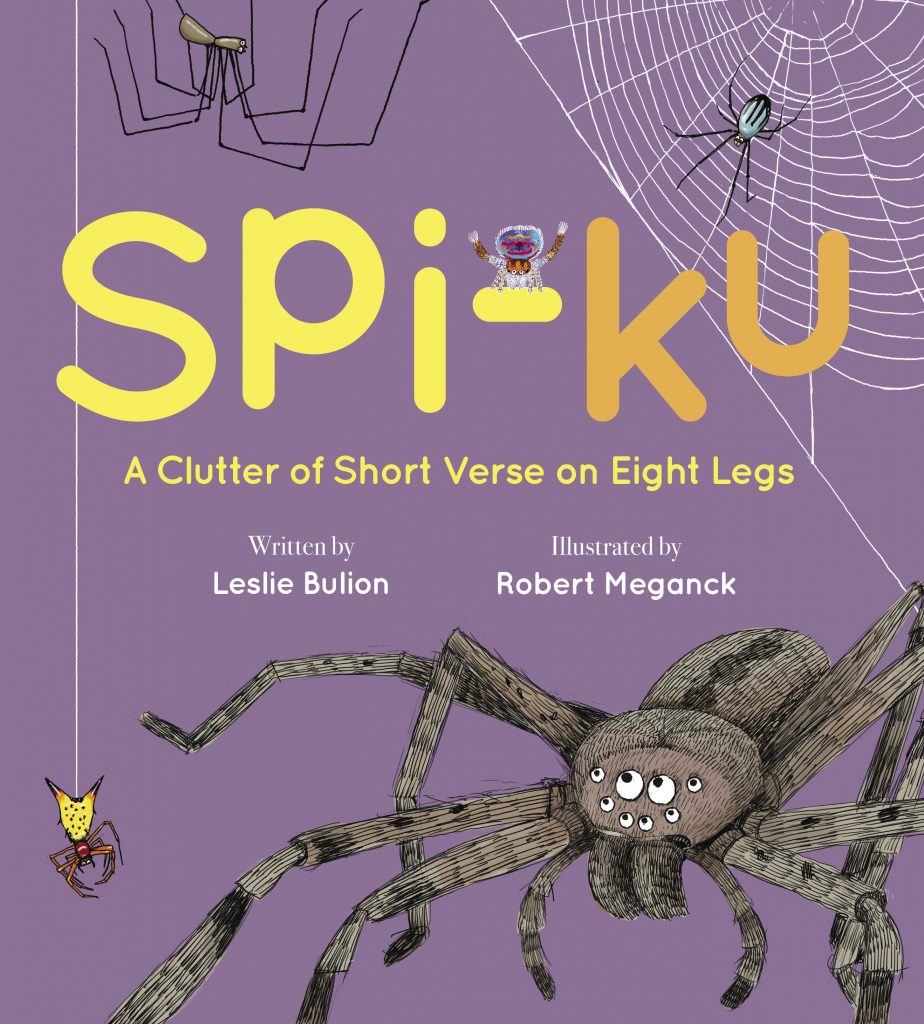 I'm always on the lookout for cool science stories, and the amazingly tricksy world of Araneae is filled with those! Spi-Ki: A Clutter of Short Verse on Eight Legs invites readers to explore the wide and varied 50,000-species spiderverse. Spread by spread, this themed poetry collection outlines "problems of spider daily living" such as locomotion, eating, avoiding being eaten, finding a mate, parental care, and more. Each two-page spread depicts three different species of spiders and their solutions to those problems—adaptations—using poems, expository notes, and illustrations.
When I write, I sift through my research notes to share one or two interesting ideas using a handful of carefully chosen words and phrases. These activities from the Spi-Ku Educator's Guide help students with organization of information in research and writing, and provide students with a process to follow to write a science poem of their own. Activities for younger readers can be found at Peachtree-Online.com.
Text features that organize spider facts
Spi-ku is organized into sections that highlight spider traits or characteristics.
Ask students to name four section titles. (Table of Contents: Araneae All Around, Spectacular Silk, Worldwide Webbers, On the Prowl, Spider Mamas, etc.)
Ask students to describe the subject, often a trait or characteristic of spider biology or behavior discussed in each section. (For example, how spiders make and use silk, different types of webs, hunting, caring for eggs/young, etc.)
Most of the book's sections highlight three different spider species to give examples of a particular trait or characteristic of spider biology and behavior.
Ask students to find sections that don't follow this three-spider pattern (introduction: "Araneae All Around"; anatomy diagram and taxonomy: "The World of Spiders"; "Food Prep, Mealtime, Leftovers"; conclusion: "Our Spiderful World")
Ask students to examine the illustrations on pages 6–7, 14–15, and 38–39. How can readers identify the spiders in these three "group" illustrations? Example: direction, page 7 (see page 42 "Araneae All Around" for spider identification)
Ask students to examine the cover of Spi-ku. What do they notice about spiders from this illustration? Which spiders seem most interesting? Why?
Which text features help readers look up and discover the identities of the cover's spiders? (Table of Contents, back matter diagram on page 48)

Visual literacy: Find this spider!
There is only one spider in Spi-ku that is not featured in a poem.
Ask students to use what they've discovered about the book's sections and organization in the Text Features Activity A to narrow down where they might look for this mystery spider. [Check spreads with group illustrations.]
Ask students to read this species description on iNaturalist: https://www.inaturalist.org/ taxa/209810-Frontinella-pyramitela and look at the photos there and below to learn more about this beautiful and interesting web-weaving spider, then answer the following questions:

What is the spider's common name?

How big/small is this spider?

How would you describe the shape of this spider's web?

Make a list of fun, interesting, or powerful words that describe this spider, its web, and its behavior.
Poetry-writing activity: Create a Spi-ku haiku
Ask students (with partners or on their own) to read aloud the page 41 description of the ancient Japanese poem form, the haiku.
Ask students to take turns reading aloud each of the five haiku included in Spi-ku. After reading or listening to each poem, ask students to consider these questions:

Does this poem fit the given description of a haiku?
Does this poem describe a "moment in nature"?
Discuss with a partner or with the class why, or why not?

Ask students to choose one haiku from Spi-ku and make a list of fun, interesting, or powerful words they find in the poem.
Using their bowl and doily spider information and their own power word lists, ask students to write a haiku about this spider. Or allow them to collect information about another spider they're interested in and write about that one.
Ask students to illustrate their poem.
Featured image credit: "writing spider" by dotun55 is licensed under CC BY-SA 2.0
---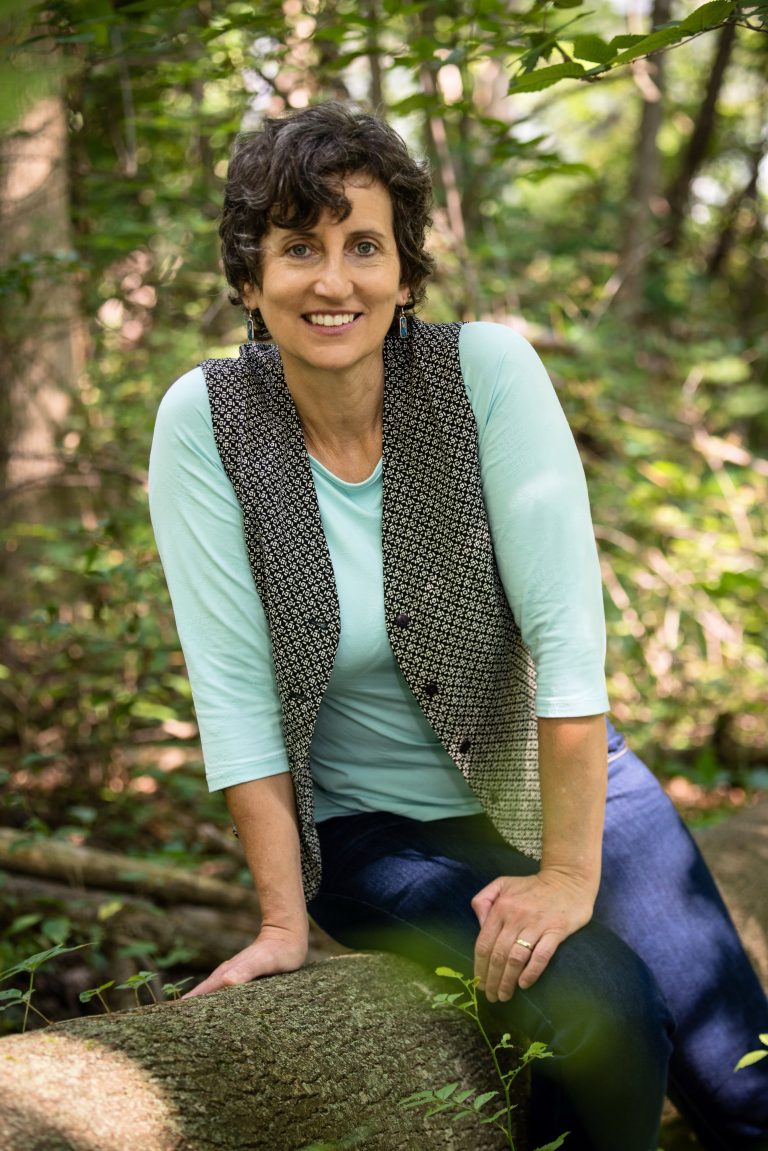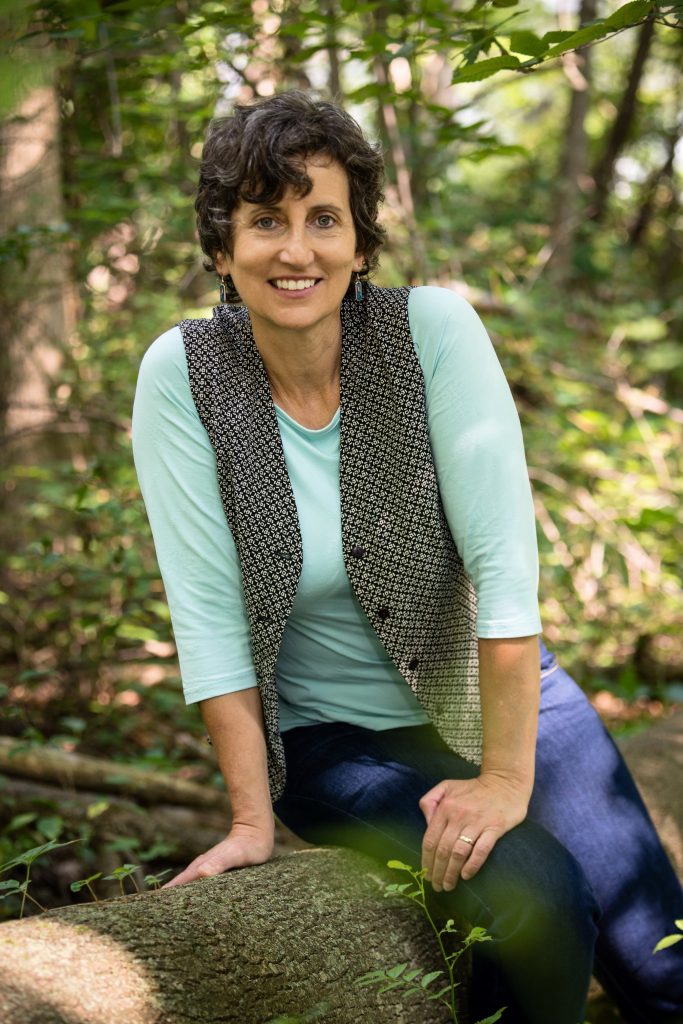 Leslie Bulion creates award-winning science poetry steeped in hands-on learning experiences, field observations, research, humor and imagery in a variety of poetic forms. Her illustrated collections invite readers on multi-layered science adventures exploring birds, sea creatures, insects, amphibians, entire ecosystems, and even human anatomy. Leslie's graduate science background and her years as a school social worker inform both her poetry and her science-infused novels for young readers. Check out her newest, Kirkus-starred, funny science poetry collection, SPI-KU: A CLUTTER OF SHORT VERSE ON EIGHT LEGS (Peachtree: March 1, 2021)!
Find Leslie here:
---
Click for more LITLINKS STEM + Literacy activities