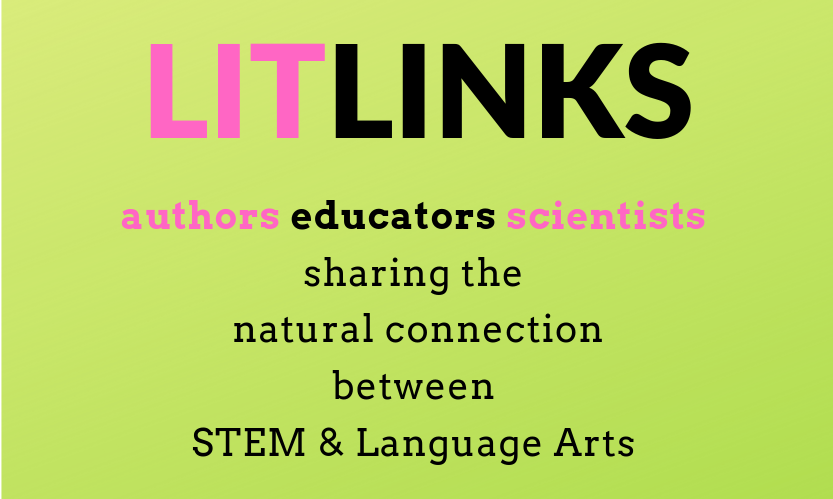 BY PATRICIA NEWMAN
---
Our mission at LitLinks is simple. We highlight the natural connection between STEM and Language Arts in children's literature — picture book through young adult. In support of #ShutDownSTEM and #BlackLivesMatter, we are postponing our regularly scheduled LitLinks post. Instead, please read our action plan to raise black voices.
Action plan: Our ongoing commitment to #BlackLivesMatter
We invite black and non-black-of-color authors, illustrators, educators, and scientists to contribute a lesson to this blog (guidelines below). All submissions must feature a children's book and a lesson plan that links STEM and language arts. Books can be STEM or non-STEM titles.
The following post submitted by Mélina Mangal celebrates the contributions of black biologist, Ernest Everett Just, and is an example of what we're looking for: LitLinks: Tanka poetry brings scientific observations to life.
LitLinks submission guidelines
Your post (with title) must be a concrete lesson or project-based-learning idea using a children's book that highlights the natural connection between STEM and language arts.
STEM and non-STEM titles are welcome, but all lessons must link STEM and language arts.
Submitted posts will be scheduled on a first-come, first-served basis.
All posts must be a double-spaced Word document with headers that divide your post into digestible sections.
Attach no more than five images, including your headshot. Please do not send hi-res files.
Length: 500-700 words.
Include your bio with website URL (if applicable) and Twitter handle.
Include your publisher's twitter handle (authors/illustrators).
Please refer to other blogs in this series to see how others have tackled this opportunity.
PLEASE SUBMIT YOUR POST with LitLinks in the subject line to newmanbooks [at] live [dot] com.
ON YOUR PUB DATE
All posts published on Wednesdays at 5:00 am Pacific time. The basic URL for the LitLinks blog is https://www.patriciamnewman.com/blog-4/. On your pub date, you will be able to locate your permalink easily from there.
Find out more about #ShutDownSTEM and #BlackLives matter here.
---
Click for more LITLINKS STEM + Literacy activities