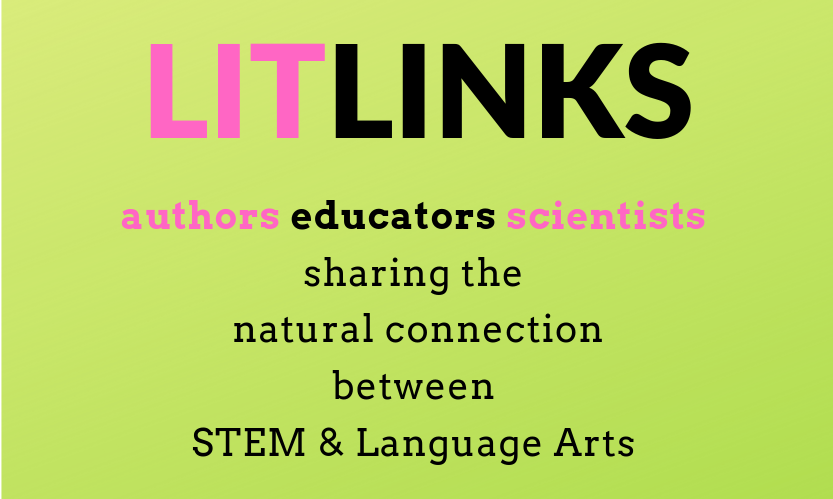 GUEST BLOGGER DONNA ROSENBLUM
---
Finding math in a non-STEM book
In most of the LitLinks posts in this blog series, guest bloggers have begun with a STEM title and created lessons that link STEM to language arts. I'd like to work from the other direction and begin with a non-STEM book and develop math connections.
Neema's Reason to Smile by Patricia Newman and Mehrdokht Amini is the story of a young Kenyan girl who wants to attend school, but cannot afford the fees. The story provides a window into another culture outside the US, but it also focuses on goal setting and perseverance. I have used Neema with a number of students both as a librarian and as Executive Director of the Reason2Smile Foundation, which supports Jambo Jipya, the real-life school modeled in the book.
Many of these students have taken Neema one step further and held fundraisers to support Jambo Jipya. Their work led me to understand the financial literacy aspects of Neema's Reason to Smile. I've developed several math activities to share with students (download handouts shown below here).
Math + words = word problems
Neema walks to town with a heavy basket of fruit on her head. Along the way, she sells 6 bananas, 8 mangoes, 11 oranges, and gave 1 orange to the beggar.
How many pieces of fruit did she sell?
Neema charges 15¢ for bananas, 40¢ for mangoes, and 20¢ for oranges. How much money did she make in cents? How much money in dollars and cents?
Neema lives in Kenya which uses the Kenyan shilling (KSh) for its money system. If there are 100 KSh to the US dollar ($), how many KSh does Neema make?
Make a bar graph to show how many pieces of each kind of fruit Neema sold. (Be sure to title your graph and label the parts.)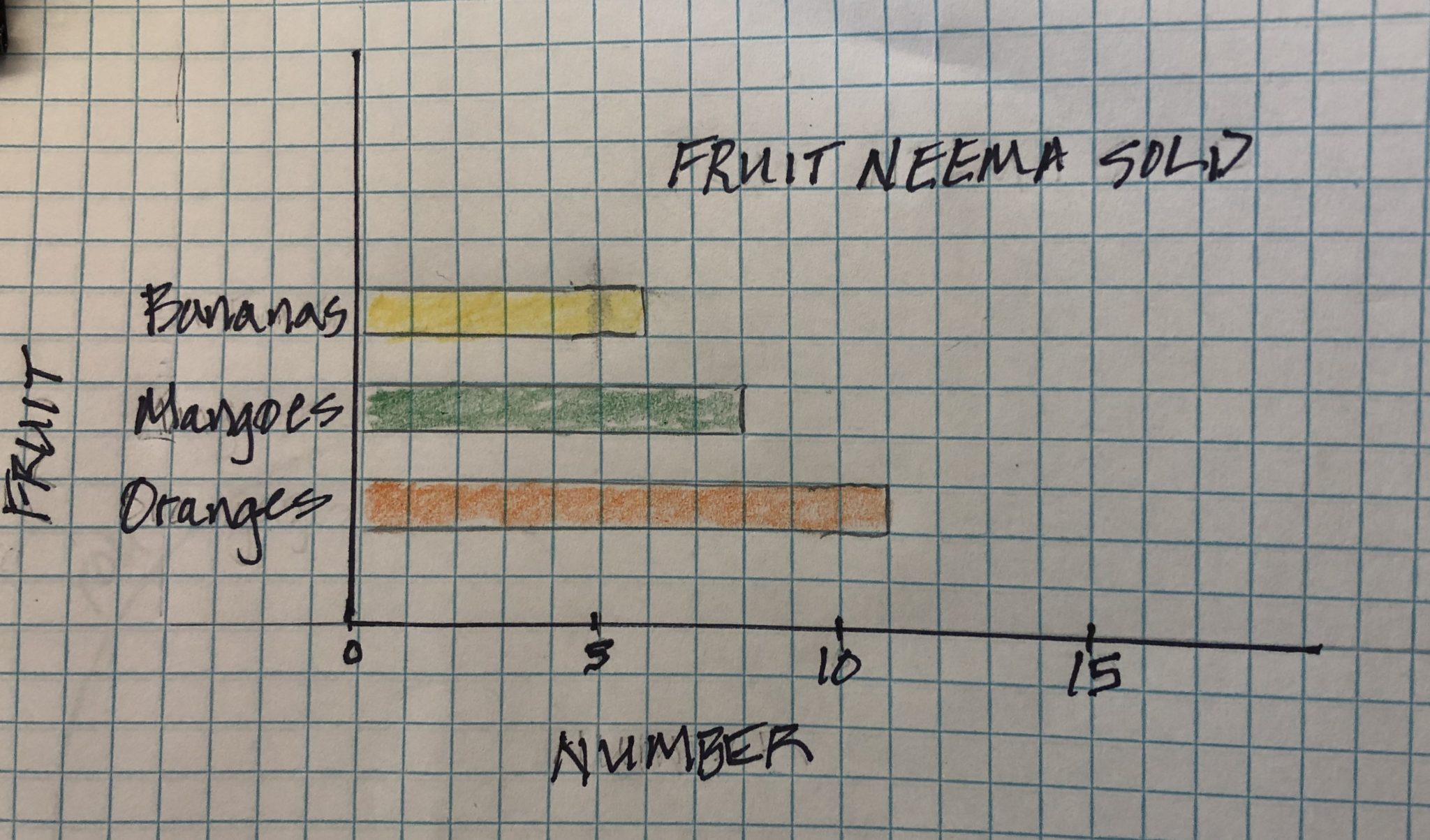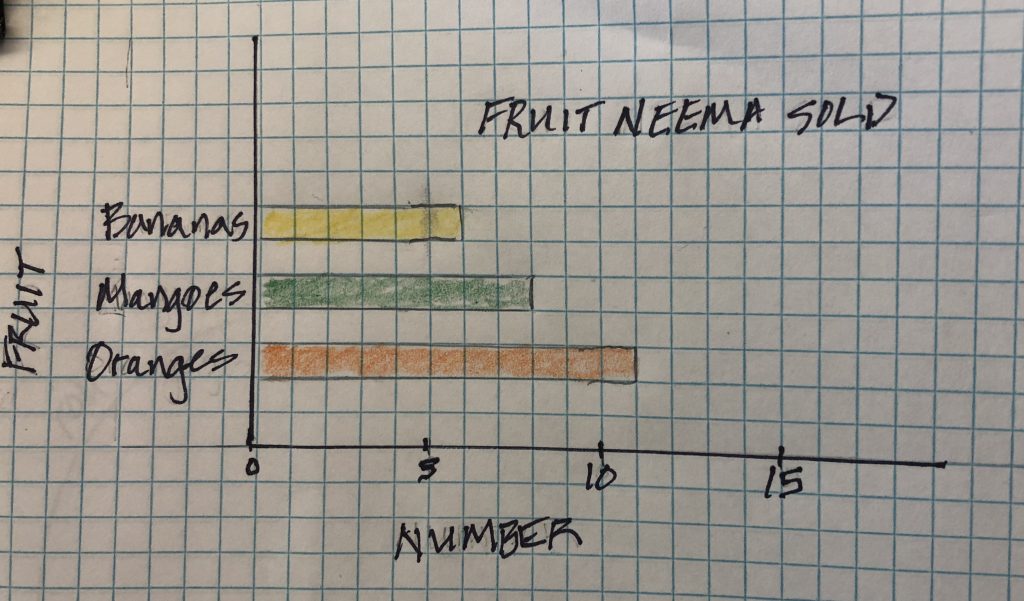 Math + money = Koins for Kenya
Students like Neema at Jambo Jipya School often do not have items in their homes that we think are essential.
In order to fully understand how many non-essential items we own, use the chart below to count and record the number of items in your home.
Create a bar graph of the items in your chart.
Combine data from the whole class and create a new graph.
As a possible fundraising exercise, convert the number of items in each category into a monetary amount of your choice. For instance, each sink is worth $.25 and each car is worth $1.00. Donate the amount you calculated to Jambo Jipya School (at the Reason2Smile website).
Compare + contrast = Venn diagrams
Ask students to work in groups or individually to compare and contrast Neema's school to their school. How are the schools the same? How are they different?
Have them complete the following graphic organizer using text-based evidence.
And then make a Venn diagram, a common math tool used to show similarities and differences.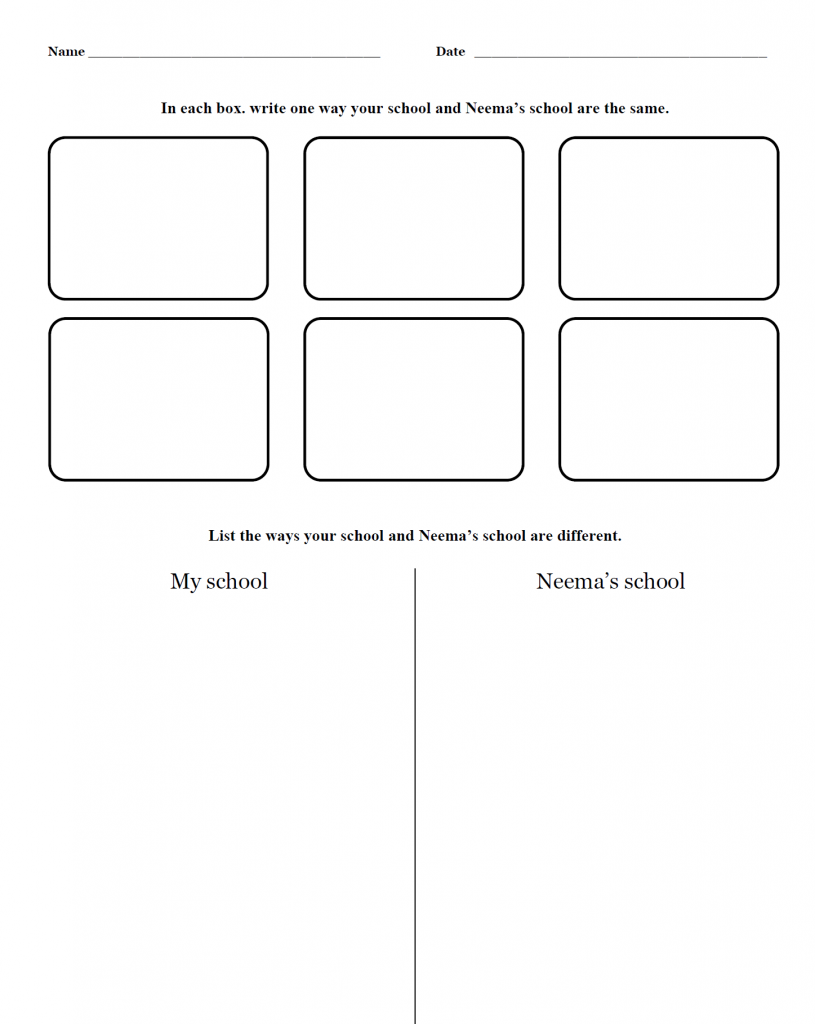 Math + Money + Heart = Tuition
The cost of an elementary child's tuition at the Jambo Jipya School is $300.00 US dollars.
Challenge students to support one child for one year with a math fundraiser.
Reason2Smile sells latex free bracelets in eight different colors. The colors are black, blue, red, green, yellow, pink, orange and purple. The bracelets were designed by Graphic Artist Nip Rodgers and represent the concept of community. We are all connected in the circle of life and what effects one, affects us all.
Planning
Contact Donna Rosenblum to order bracelets for your fundraiser.
Most schools sell the bracelets for $2.00 each, but what if you charged more? How much more?
How many bracelets need to be sold to reach $300.00 at $2.00 apiece? At a higher cost?
If all eight bracelet colors were sold equally, how many of each color would be sold?
If each student chooses their top three favorite colors to sell, how many of each would need to be sold to reach one child's tuition for a year?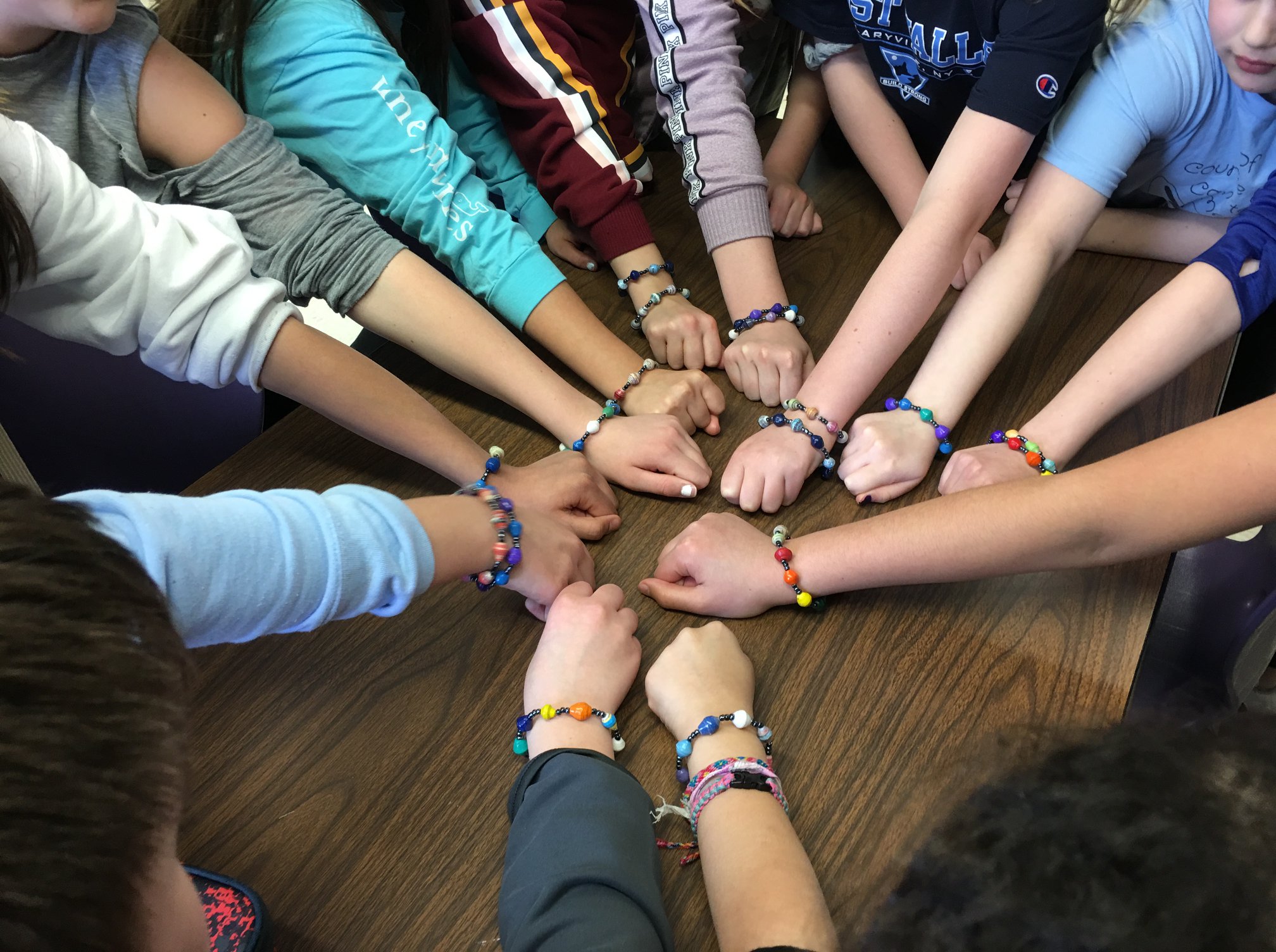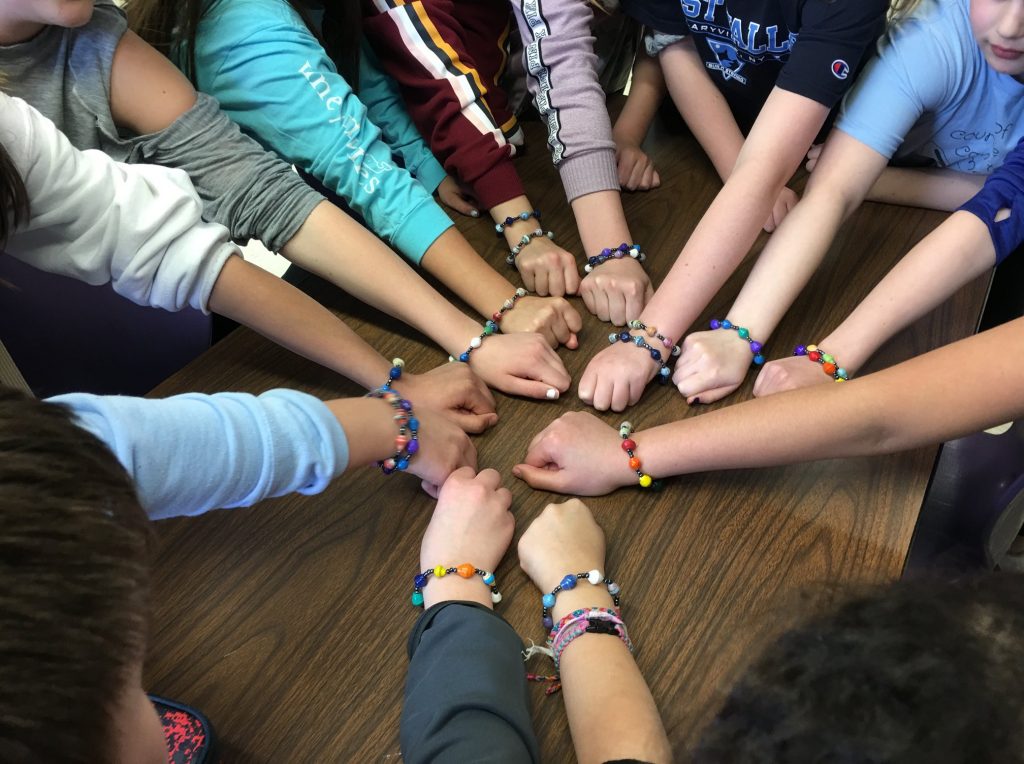 Execution
Make a class bar graph of the top three color choices for each student.
If each student was able to reach the $300.00, how many bracelets would be sold by the whole class?
If you had to do this project again, what would you do differently?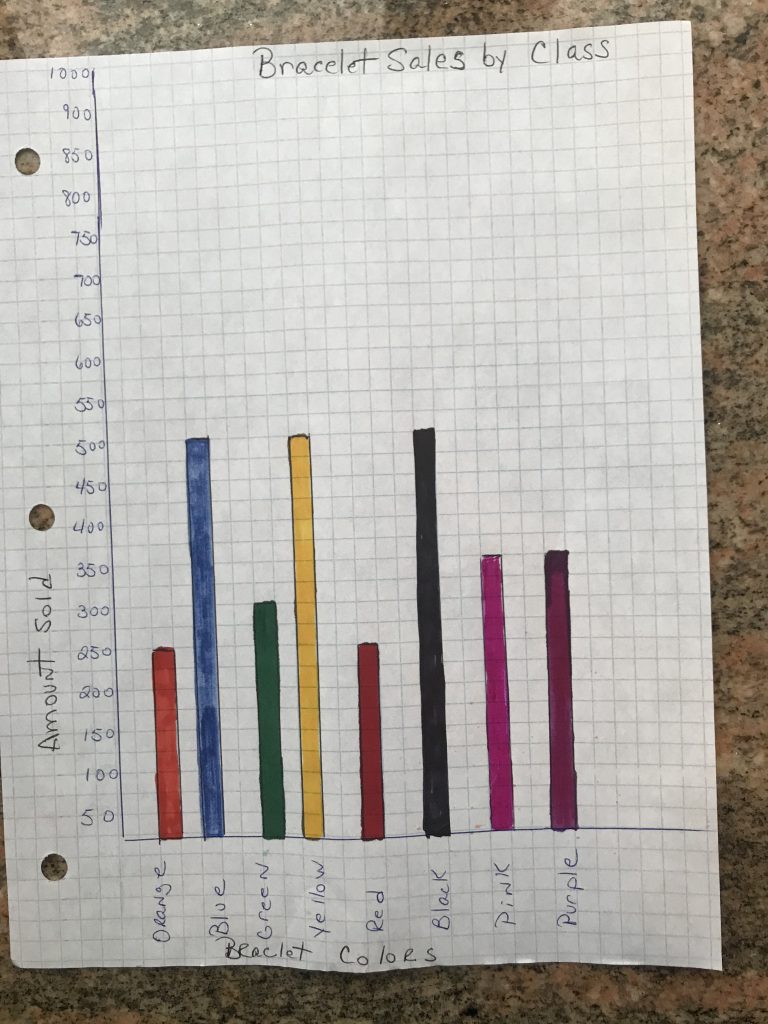 ---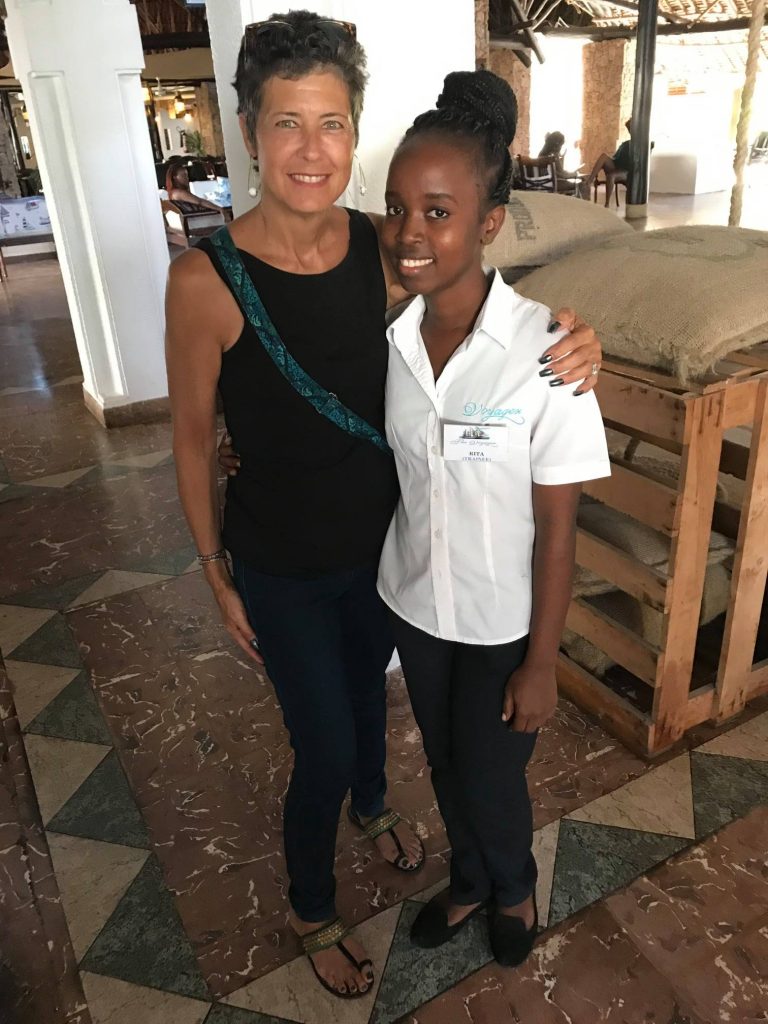 Donna Rosenblum has been an educator for over 30 years – first as a high school social studies teacher and then as a school librarian. She is recently retired as the Supervisor of the School Library System for Nassau BOCES. Donna is passionate about children and education and became a member of the Reason2Smile's board in 2011 and Executive Director in 2015.
---
Click for more LITLINKS STEM + Literacy activities