Welcome to LitLinks! I developed this blog series for two reasons: to highlight the natural connections between STEM and literacy; and to demonstrate how easy it is to integrate STEM books and concepts into ELA lesson plans. Contributors include authors, scientists, and educators. In each post, they will share easy, natural connections between STEM and Language Arts. Enjoy!
---
TODAY'S GUEST BLOGGER: LORI MORTENSEN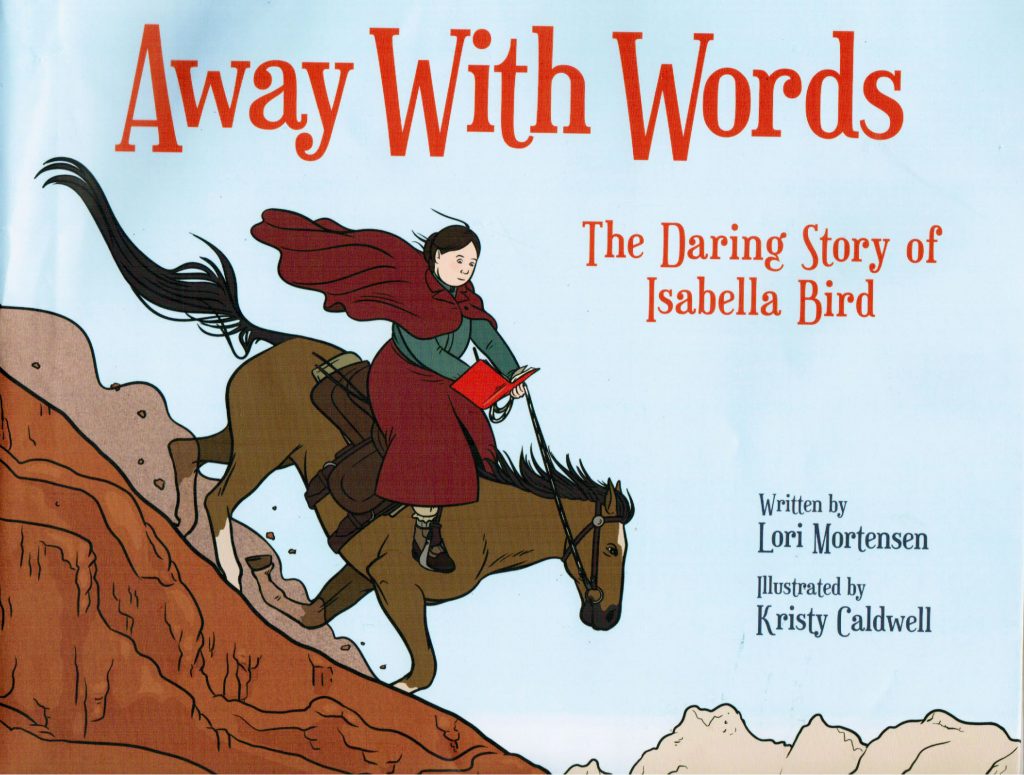 Isabella Bird, was an unlikely candidate for adventure. Born in 1831 with mysterious aches and pains, no one knew what to do. Finally, her doctor suggested a change of air. So, her father set little Isabella upon his horse as they visited his parishioners in the wide-open air of the English countryside. As they clippety-clopped along, he drew her attention to everything around them and quizzed her about them. "If we rode," Isabella later recalled, "he made me tell him about the crops in such-and-such fields, whether a waterwheel was under-shot, or over-shot, how each gate we passed through was hung, about animals seen and parishioners met."
Red Leather Notebook
When 22-year-old Isabella sailed away on her first adventure to Nova Scotia, she turned her attention to every detail, just as she had upon her father's horse. Instead of reciting, she scribbled her observations in her red leather notebook and letters to her family. She took in all the breathtaking sights around her: Roads littered with oyster shells, fish heads and potato skins; Indians selling brooms, baskets and raspberries; and so many wooden buildings, she declared Nova Scotia looked like a "house of cards.
Careful Records
In time, Isabella Bird would write 10 best-selling books about her travels and become the first woman inducted into the Royal Geographical Society. Along each hard-won mile, she wrote in her journal, sketched pictures, took photographs, and kept careful records. She not only wrote down what she saw, she paid attention to what she smelled, touched, tasted, and heard. Luckily, you don't need to travel the world to make observations. It's all around you. To hone your observational skills, try Isabella's Red Notebook Challenge below:
What You'll Need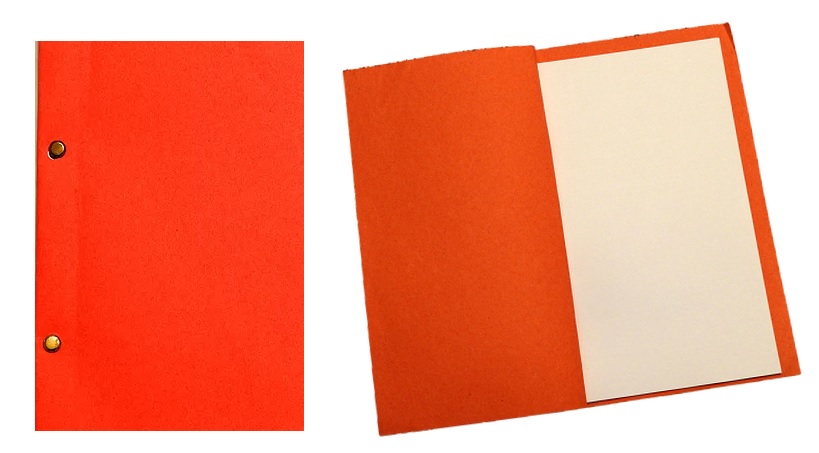 Red construction paper
8-1/2 x 11 paper
3-hole punch
Two brads or fasteners per notebook
Pencils or markers for writing
Change of air
Make the Red Notebook
1) Fold the red construction paper in half so it looks like a book.
2) Fold two pieces of copy paper in half. Slide the folded white paper inside the folded red paper.
3) Using the 3-hole punch, punch two holes near the fold in the red paper and two holes near the fold of the white paper. Make sure the holes in the white paper line up with the holes in the red paper.
4) Poke brads in the holes to fasten the notebook together.
Ready, Set, Observe!
Now, grab and pencil and go outside for a change of air. What will you see? What will you hear, smell, or touch? Here are several observational options:
Freestyle – Students are free to write down whatever they observe.
Pick a Card – Students could pick what to observe from a hat. Inside the hat are slips of paper with something specific to observe such as: a cloud, a tree, a fence, a car, a window, a mailbox, etc.
Five Senses – Students make notes under five categories of their five sense: sight, sound, taste, smell, and touch.
Picture This – Students are asked to select and draw an object in detail.
Red Letter – Students may write a letter to someone, full of details about what she was experiencing and doing, just as Isabella wrote letters to her family.
Red Notebook Display
People everywhere loved reading Isabella's accounts of her vast travels. Display students' notebooks on a wall so everyone can enjoy their observations.
---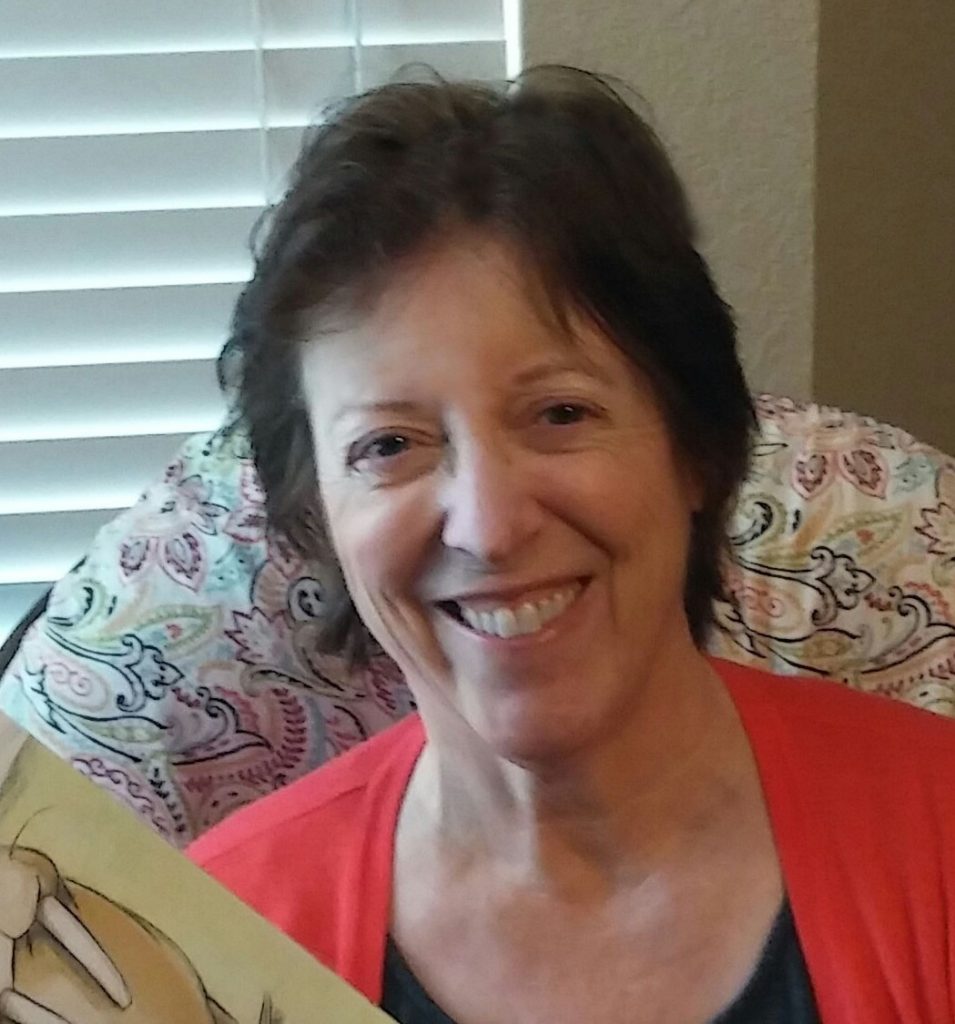 Lori Mortensen is an award-winning children's book author of more than 100 books and over 500 stories and articles. Recent titles include, Away with Words, the Daring Story of Isabella Bird (Peachtree), about a Victorian traveler who defied society's boundaries for women and became the first woman inducted into the Royal Geographical Society, If Wendell Had a Walrus (Henry Holt), Chicken Lily, (Henry Holt), Mousequerade Ball (Bloomsbury) illustrated by New York Times bestselling illustrator Betsy Lewin, and Cowpoke Clyde Rides the Range (Clarion, 2016) a sequel to Cowpoke Clyde & Dirty Dawg, one of Amazon's best picture books of 2013. When she's not letting her cat in, or out, or in, she's tapping away at her computer, conjuring, coaxing, and prodding her latest stories to life. For more information about her books, events, upcoming releases, teacher activities, and critique service, visit her website at www.lorimortensen.com. You may also find her at Twitter, Facebook, Pinterest and YouTube.
---