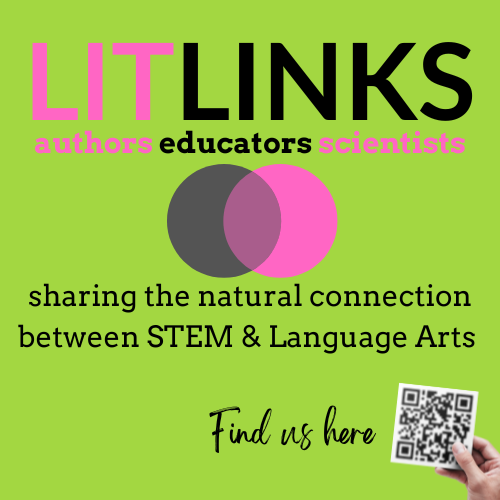 PATRICIA NEWMAN
---
Ever since I wrote Plastic, Ahoy!, my news feed is jammed with ocean plastic information – how more plastic is flowing into our ocean and the creative ways people are managing their plastic. Rebecca Prince-Ruiz of the Plastic Free Foundation created #PlasticFreeJuly, which originally began as a challenge in 2011. Now more than 120 million people around the globe participate.
I love the creativity surrounding solutions that tackle the single-use plastic problem. Plant-based packaging. Bacteria that eats plastic. The Ocean Cleanup that sweeps up ocean trash. But it takes all of us pitching in, voices raised to create lasting change — write to your federal and state representatives; boycott companies who have not instituted single-use plastic-free policies; participate in a beach or river cleanup. Still not sure how to begin? Try the activities below.
Where do I start?
#PlasticFreeJuly is all about participation. Start small and simple. Perhaps you ask you waiter to skip the straw next restaurant you go to. As you build confidence and see how easy it is to eliminate single-use plastic from your life, add other ideas. Here are three activities you can do at home with children, in summer school, or in nature camp.
Other #PlasticFreeJuly resources
Create a plastic-free lunch experience in your school. The Cafeteria Culture has a step-by-step program to help you succeed.
Read books to your children or students about ocean plastic. The following books are included int he activities above:

The Mess We Made by Michelle Lord and Julia Blattman
Washed Ashore by Kelly Crull
Plastic, Ahoy! Investigating the Great Pacific Garbage Patch by Patricia Newman and Annie Crawley
Planet Ocean: Why We All Need a Healthy Ocean by Patricia Newman and Annie Crawley
Additional titles include:
The Last Straw: Kids vs. Plastics by Susan Hood and Christiane Engel
No More Plastic by Alma Fullerton
Ocean Soup : A Recipe for You, Me, and a Cleaner Sea by Meeg Pincus and Lucy Semple
One Plastic Bag by Miranda Paul and Elizabeth Zunon
What a Waste: Trash, Recycling, and Protecting our Planet by Jess French
---
Click for more LITLINKS STEM + Literacy activities