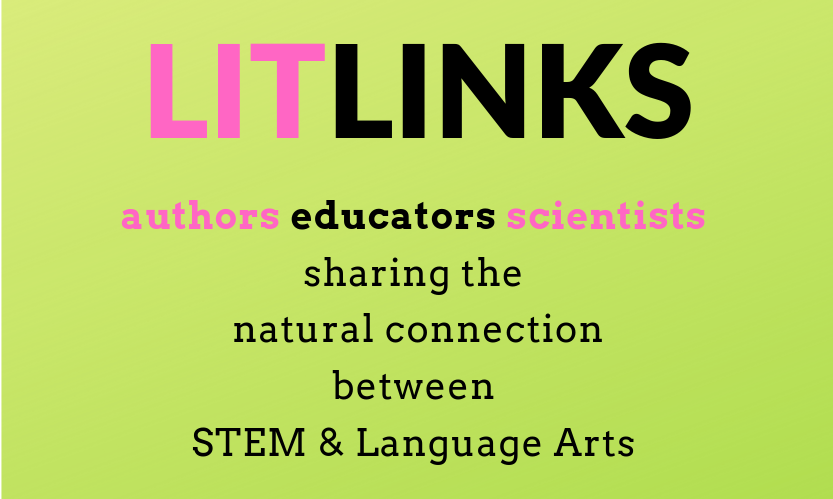 GUEST BLOGGERS BRITTANY ACEVEDO & DJ KAST
---
The preparation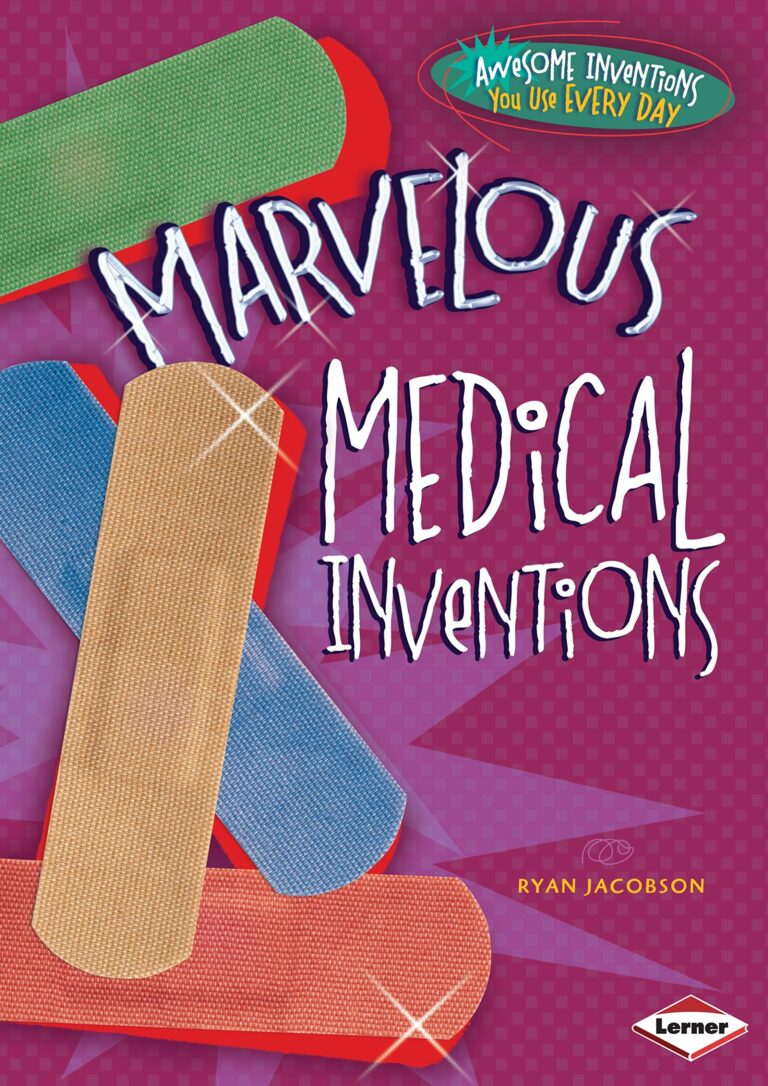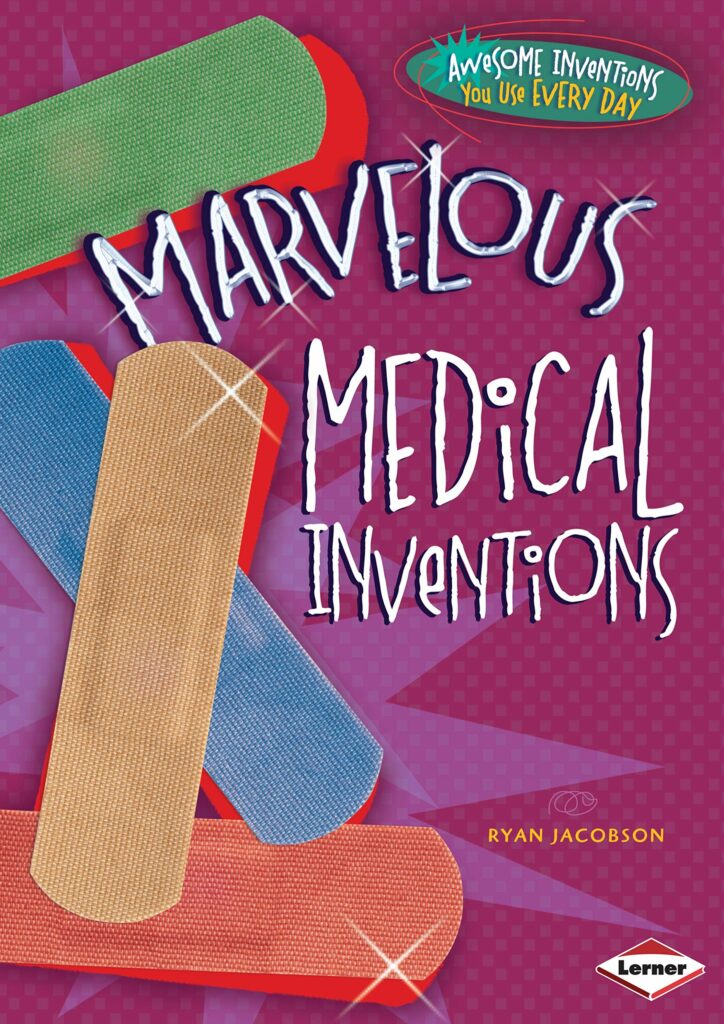 In this lesson and activity, students will be able to determine the relevance of prosthetic limbs and other medical inventions by reading Marvelous Medical Inventions by Ryan Jacobson. Students will then collaborate, design, and build a prosthetic leg using the Engineering Design Process. Students will share their new learning in class discussions and through writing.
Materials
Yardstick
Scissors
Blue tape
Athlete tape
String or yarn
PVC pipe
Cardboard cylinder tubes
Sponges, bubble wrap, or face towels
Shoes (students can use their own shoe)
Links to other curriculum areas
Math
Students will need to measure one teammate's lower leg from their kneecap to the floor using a yardstick. Students will use this measurement to make sure the materials for their prosthetic limb fit their teammate properly.
Vocabulary
biomedical technology
biomedical engineer
prosthesis
amputation
amputee
prototype
Background information
At some point in life, a child may come in contact with an individual who has a missing body part. Emotions of sadness, fear, guilt, or confusion may overcome them. It is important for children to understand the terminology, causes, and potential solutions in regards to losing a body part. Discuss with your students that some accidents, dangerous activities, or surgeries needed to treat some cancers and other diseases can involve amputation, which is the removal of a limb by trauma, medical illness, or surgery.
People who have amputations are called amputees. Further explain that sometimes a person may be born without a limb. Introduce a prosthetic limb as an artificial body part to replace a missing one. Prosthetic limbs are very effective and many people who have one are able to return to most normal activities, even sports.
One specialty of biomedical engineering is designing and creating new or better replacement body parts (prosthetics) for people. Doctors work with biomedical engineers to create devices which help people replace functions of their bodies which have been lost due to accidents or illness. Biomedical engineers are continually improving the strength, durability, longevity and lifelikeness of prosthetics.
Sources
How to create a prosthetic in 4 easy steps
Step 1
Divide students into groups. Show students all the materials they can use, and allow 5-10 minutes for students to work together to brainstorm, imagine and plan how they will use the materials to create a prosthetic leg. Provide students with pictures of examples and the models of prosthetic legs that have already been created to help guide student's designs. Each group will choose one student to create the prosthetic for and measure their leg from the knee to floor.
Step 2
Students will choose a PVC pipe, cardboard cylinders, or any other material for their prosthetic. An adult should cut the appropriate length with a PVC cutter.
Step 3
To make the prosthetic more comfortable, students should consider taping a sponge, bubble wrap, or towels to one end of the model.
Step 4
Students will need to wrap the prosthetic around the knee of the student with athletic tape or masking tape. Make sure it is comfortable for the student. Then, have the student stand on the prosthetic and add their shoe to make the model more realistic. Safety Issue: Have students be careful when standing on their prosthetics. Have student "spotters" positioned around the teammate who is testing the prosthetic.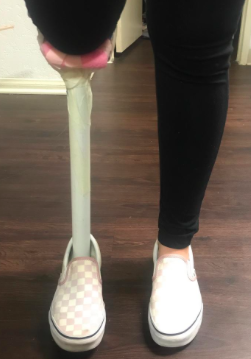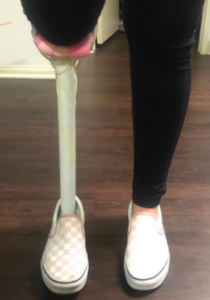 Adapted from: https://www.teachengineering.org/activities/view/cub_biomed_lesson01_activity1
Discussion questions
After students create their prosthetic limbs, provide students the opportunity to test and share their designs with the class. Ask students to answer the following questions aligned to some steps of the Engineering Design Process.
Create: How did you or your team create your prosthetic limb? Describe each material and how it works.
Create: What was the most challenging part of creating your prosthetic limb?
Test: Did your prosthetic limb work? Why or why not?
Improve: What could you change to make your prosthetic stronger or more comfortable?
Why are prosthetic limbs important?
Writing prompts
Informational Writing: After reading Marvelous Medical Inventions by Ryan Jacobson, write 1 paragraph explaining how medical inventions help improve humans' lives. Give an example of at least one invention and how it can help someone.
Opinion Writing: Write an opinion paragraph. Answer the question, "Should a person use a prosthetic limb (finger, arm, or leg)?." Give 2-3 reasons to support your opinion. You can use this sentence frame to help your writing. I think a person should or should not use a prosthetic limb because ____.
Narrative Writing: Write a personal or fictional narrative about a family member who needs a prosthetic limb. Explain what limb is needed, how he/she feels, and how a prosthetic will help or has helped your family member.
This lesson was co-authored by Brittany Acevedo and funded by the USC Norris Comprehensive Cancer Center and their Cancer STEM Education Partnership Program (C-SEPP).
---
Brittany Acevedo (left) grew up in Anaheim, California. She is a first-generation Latina, with a B.A. in Psychology, a B.A. in Sociology, and M.A. in Teaching from the University of Southern California (USC). Brittany is a committed public K-8 educator, and serves the diverse students and community members of Los Angeles and Orange County as a curriculum developer, author, and teacher.
Dr. Dieuwertje "DJ" Kast is the Director of STEM Education Programs for the University of Southern California's (USC) Joint Educational Project. Through her efforts, she has provided STEM instruction to over 29,000 underrepresented minority students, 600 educators, 25 school principals, and countless community members. She coordinates supplemental science and technology programs in Los Angeles for low income elementary school students of color across a gamut of schools through the Wonderkids, Young Scientists Program, and the Medical STEM Program.
---
Click for more LITLINKS STEM + Literacy activities