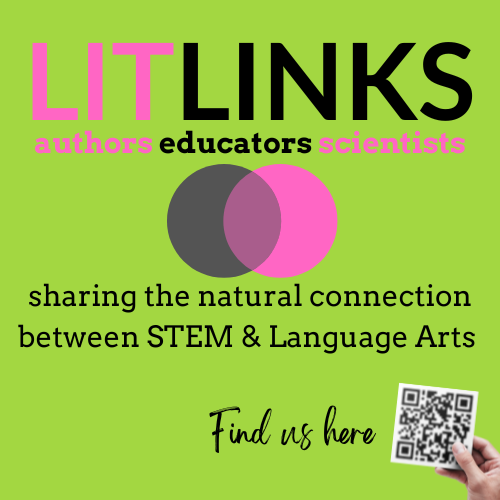 GUEST BLOGGER JULIE MURPHY
---
Preparation
Tiny Possum and the Migrating Moths is a nonfiction picture book about two animal species living in a mountainous region of south-eastern Australia, and a great tool for a compare – contrast lesson. The mountain pygmy-possum is a full-time resident that hibernates under snow in winter; the bogong moth migrates to the mountains each year to estivate. (Estivation is the warm-weather version of hibernation.) The sleeping moths are an easy and essential summertime meal for the possums – their high fat content is crucial to the possums putting on enough weight to survive hibernation.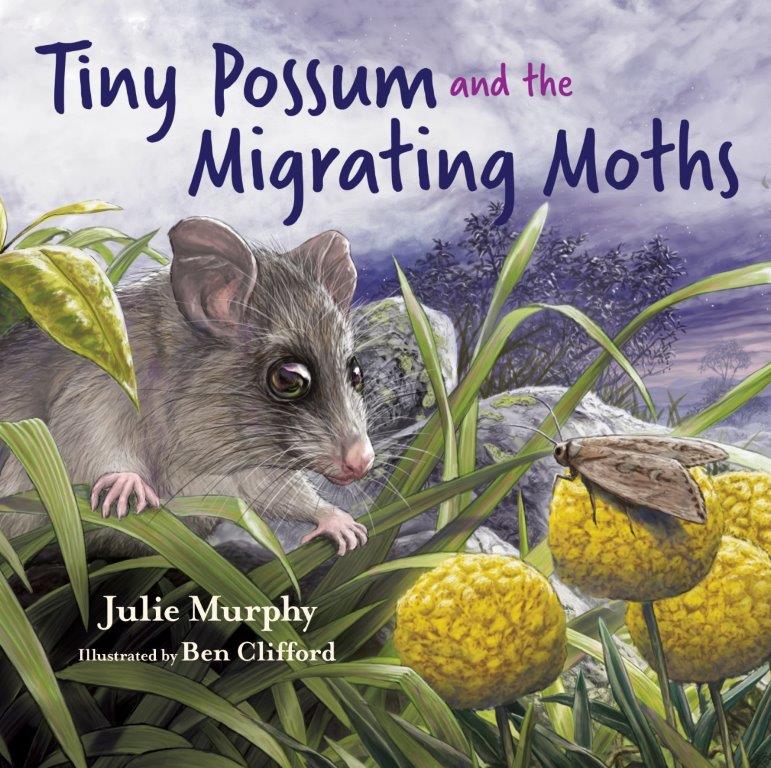 Opportunities for classroom learning
Tiny Possum and the Migrating Moths offers a range of opportunities for classroom learning at various year levels. In addition to the following suggested activities, free downloadable Teacher's Notes are available via the Resources tab on the US book distributor's web site. (Activities are aligned to the Australian Curriculum but easily adapted to suit other regions).
Investigate similarities and differences with these compare and contrast classroom activities
Predator and prey

Introduce, review or research the definitions of predator and prey with students. How are they different? How are they similar? (Both are about eating.) Ask students to identify which species in Tiny Possum are predators and prey. Note that the mountain pygmy-possum can be both.
Ask students to research and make lists of animals that are predators and prey. Review the lists – can any of those animals be both? This highlights the complexity of food webs.
Hibernation and estivation

Introduce or research the concepts of hibernation and estivation with students. The followin short YouTube video about the bogong moths' migration could be viewed for added background interest (Credit: Lund University, Sweden).
How are hibernation and estivation different? How are they similar? Ask students to research and make lists of animals that hibernate and estivate.
Mammalian reproductive strategies

The mountain pygmy-possum is a mouse-sized marsupial. Introduce, review or research the features common to marsupials with students. Ask students to research and identify any marsupials living in their region.
Compare and contrast the features of marsupials with those of the other two kinds of mammals – eutherians (placental mammals) and monotremes (egg-laying mammals). Ask students to make lists of animals using each reproductive strategy.
Writing styles

Authors choose a writing style to suit their book's topic and audience…but there is no single right style! Compare and contrast the literary styles used in children's nonfiction picture books about dormancy, referring to Melissa Stewart's Five Kinds of Nonfiction to assist with descriptive language if required. Suggested recent books include:

Tiny Possum and the Migrating Moths by Julie Murphy & Ben Clifford (CSIRO Publishing, 2021)
Summertime Sleepers: Animals that Estivate by Melissa Stewart & Sarah S Brannen (Charlesbridge, 2021)
Wait, Rest, Pause: Dormancy in Nature by Marcie Flinchum Atkins (Millbrook Press, 2019)
Snack, Snooze, Skedaddle: How Animals get Ready for Winter by Laura Purdie Salas & Claudine Gevry (Millbrook, 2019)
Activities with maps
In Australia's Southern Alps, a total estimated 2500 mountain pygmy-possums live in three distinct populations, in a total area of just six square kilometers (2.3 square miles or 1483 acres).
Locating regions on a map

Provide students with a map of Australia, or instruct them to find one on Google Maps. Ask students to locate the following places where mountain pygmy-possums are found:

Kosciuszko National Park in the state of New South Wales,
Mount Buller, Mount Bogong, and Mount Higginbotham in the neighboring state of Victoria.
Plotting area on a map

Using https://www.calcmaps.com/map-area/, ask students to locate and zoom in on a map of their local region. Ask them to plot an idea of 6 square kilometers on the map. This exercise helps students to understand how small the range of the mountain pygmy-possum is, and how important it is to conserve this species and its habitat.
Featured image credit: "Bogong Buddy" by Onesimusix is licensed under CC BY-NC-ND 2.0.
---
Julie Murphy is the author of 20 children's books inspired by animals and nature. She is a former zoologist and zookeeper. Julie lives in Melbourne, Australia. www.juliemurphybooks.com Twitter: @juliekidsbooks @CSIROPublishing – Tiny Possum and the Migrating Moths is distributed in the USA by Stylus Publishing.
---
Click for more LITLINKS STEM + Literacy activities