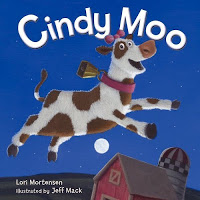 Lori Mortensen remembers dashing through the pouring rain to her mother's Chevy
after school. "We'd go home and Mom would heat up some hot chocolate on the
stove while my sister and I played…At that moment, life was perfect," she says.
Memories play an important role in Mortensen's stories. "That's one of the
things I love about writing. Although I'm writing for young readers today, I'm
drawing from the memories, joys and insecurities I had while I was growing up.
Growing up is universal, so no matter what our age, it's something each of us
shares."
More…