Welcome to the inaugural LitLinks post! I developed this blog series for two reasons: to highlight the natural connections between STEM and literacy; and to demonstrate how easy it is to integrate STEM books and concepts into ELA lesson plans. Contributors include authors, scientists, and educators. In each post, they will share easy, natural connections between STEM and Language Arts. Enjoy!
---
TODAY'S GUEST BLOGGER: JESSICA FRIES-GAITHER
Observation in science is an important skill. Capturing the details of an object or phenomenon through writing and sketching leads to curiosity, questioning, and a clearer understanding of the topic at hand. Yet this ability does not develop on its own. Students need practice looking closely and attending to details that might be overlooked with a cursory glance.

Additionally, scientists record observations in ways that differ from other writers. The hallmark of scientific observation is precision, both in word choice and in measurement. Scientists use quantifiable details (the flower has five petals) and objective language (petals are deep purple in color) when describing an object. They avoid subjective language and comparisons to other objects.

On the other hand, elementary students often use the types of language that scientists avoid in their work. Students tend to use subjective language to describe objects (pretty, beautiful, cool, gross) and will frequently compare what they are observing to another object ("it looks like…"). They benefit from explicit discussion, modeling, and practice of scientific observation and description.

Setting the Stage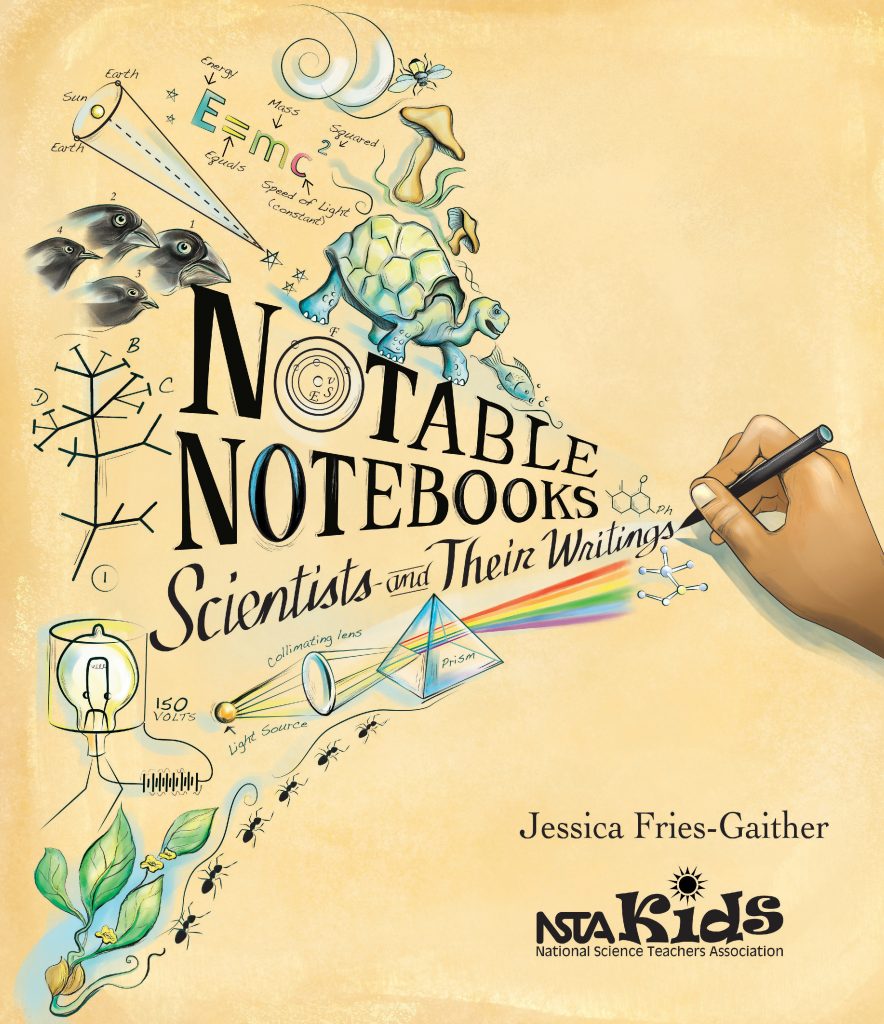 Begin by reading aloud Notable Notebooks: Scientists and Their Writings. Ask students to listen for different ways the scientists used their notebooks (drawing, writing, taking notes, planning experiments, sketch inventions, etc.). Explain that you are going to investigate how scientists writing in notebooks is different from other writers, such as poets.

Digging Deeper
Provide students copies of archived science notebook pages, such as the printable ones from this lesson plan. Allow students a few minutes to study these documents. Pairing this activity with a thinking routine like See/Think/Wonder will encourage attention reflective thinking.

Next, ask students to share some of their thinking around these documents. Record their ideas, and help guide the discussion as necessary so that students understanding that scientific description is precise and objective. I've successfully used the terms "fact words" and "opinion words" to differentiate between objective and subjective language with my students.

Modeling Scientific Writing
Display a high-interest object from the natural world, such as a plant, flower, insect, rock, or fossil. Model how to first sketch the object and then describe it in writing as a scientist would, using this graphic organizer as a guide. I recommend conducting this portion as a "think-aloud" so students can hear you deliberating over the precise words and rejecting subjective language. Post your work in a prominent location to serve as a model for students.

Guided Practice
Allow students to choose an object from a larger collections of natural specimens. Provide copies of the graphic organizer for student use. Circulate as students work, offering suggestions to help them increase the precision in their sketches and writing. Helpful questions might include:
What shapes do you see? How can you show those shapes in your sketch?
I'm noticing (fill in a detail). How can you show this in your sketch?
Is that a fact word or opinion word?
Could I use your description to identify your (object) from a group of similar (objects)?
Conduct a gallery walk when students have finished. Provide time for students to share their work and provide feedback to their classmates.

Close the lesson with a brief class discussion in which you invite students to summarize what they have learned about scientific observation and writing. Consider creating an anchor chart to display in the classroom. This portion of the lesson can be repeated throughout the year to provide additional opportunities for practice and growth.

Extending the Lesson
You may also choose to extend the lesson by comparing scientific writing and poetry. Review the characteristics of scientific writing, and then read and discuss a poem about a natural object, such as Fog by Carl Sandberg. Ask students:

How would a scientist describe fog?
Why would a scientist write about fog differently than a poet?
What is the purpose of each type of writing?
Introduce or review poetic elements such as simile and metaphor and why they are used by poets and creative writers. Use the graphic organizer to help students write in both scientific and poetic genres, first through a think-aloud and then through guided practice.

Learning how to write in different genres is a skill that develops over time. By starting with descriptions of physical objects, elementary students are poised for success with more lengthy and detailed writing in middle school and beyond.

---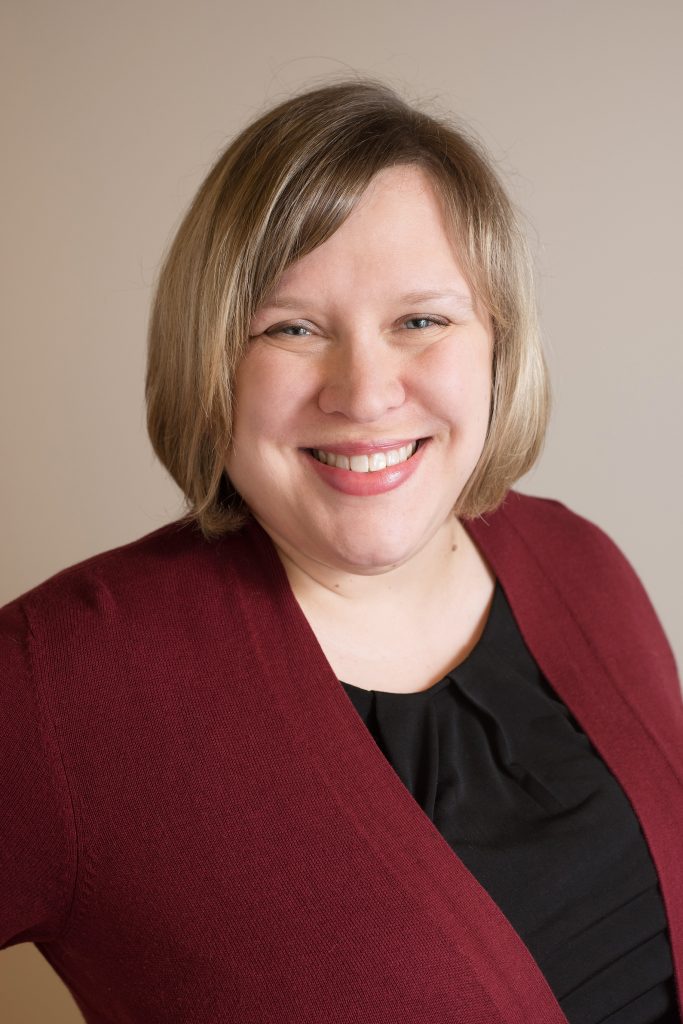 Jessica Fries-Gaither is the Director of Studies and the elementary science specialist at the Columbus School for Girls in Columbus, OH. An experienced science educator, Jessica has written two books for science teachers as well as two picture books for NSTA Press. More are in the works! Her website is https://www.jessicafriesgaither.com. Follow her on Twitter at @ElemSciTchr and on Facebook at https://www.facebook.com/jfriesgaither/.
---