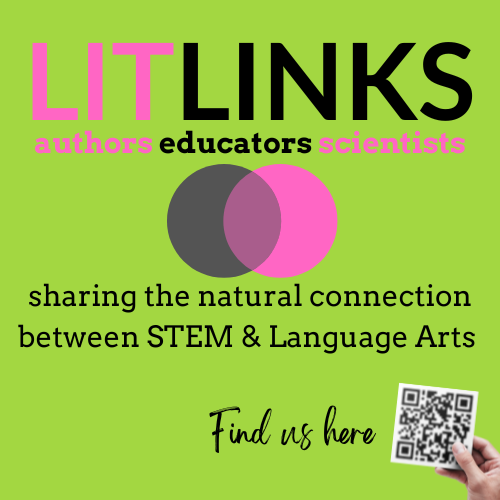 GUEST BLOGGER NORA NICKUM
---
On the west coast of the US and Canada is a unique population of endangered orcas known as the Southern Residents. Currently numbering 73, they all have names, like Blackberry, Tahlequah, Tofino, and Kiki. Some of my favorite memories from childhood are when I caught a glimpse of them swimming through kelp beds or splashing their tails, or I saw all three pods gather for a family reunion known as a superpod.
Various skills save orcas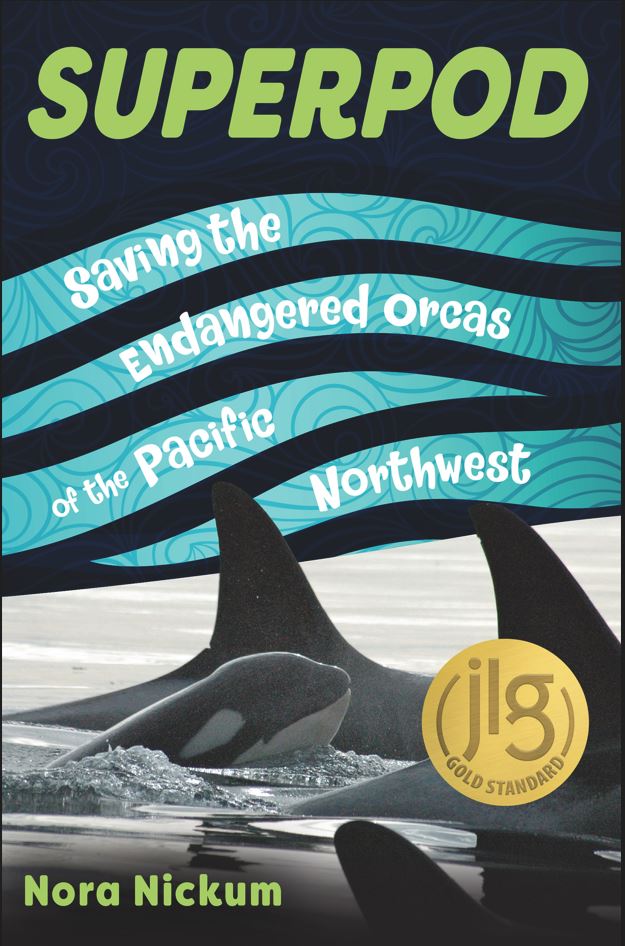 Their numbers have sadly dropped, but as I write about in Superpod: Saving the Endangered Orcas of the Pacific Northwest, there are many people bringing different skills–from science to art to public speaking–to help save these orcas from extinction. That requires addressing the three main threats to their survival: scarce food (salmon), toxic pollution, and underwater noise. Today, we're going to explore that third threat. Why does sound matter so much to these whales, and how can kids use their words to help quiet the waters?
Describing the sounds of different orca calls
The Southern Resident orcas collectively have a repertoire of about two dozen calls, and the three pods each have their favorites.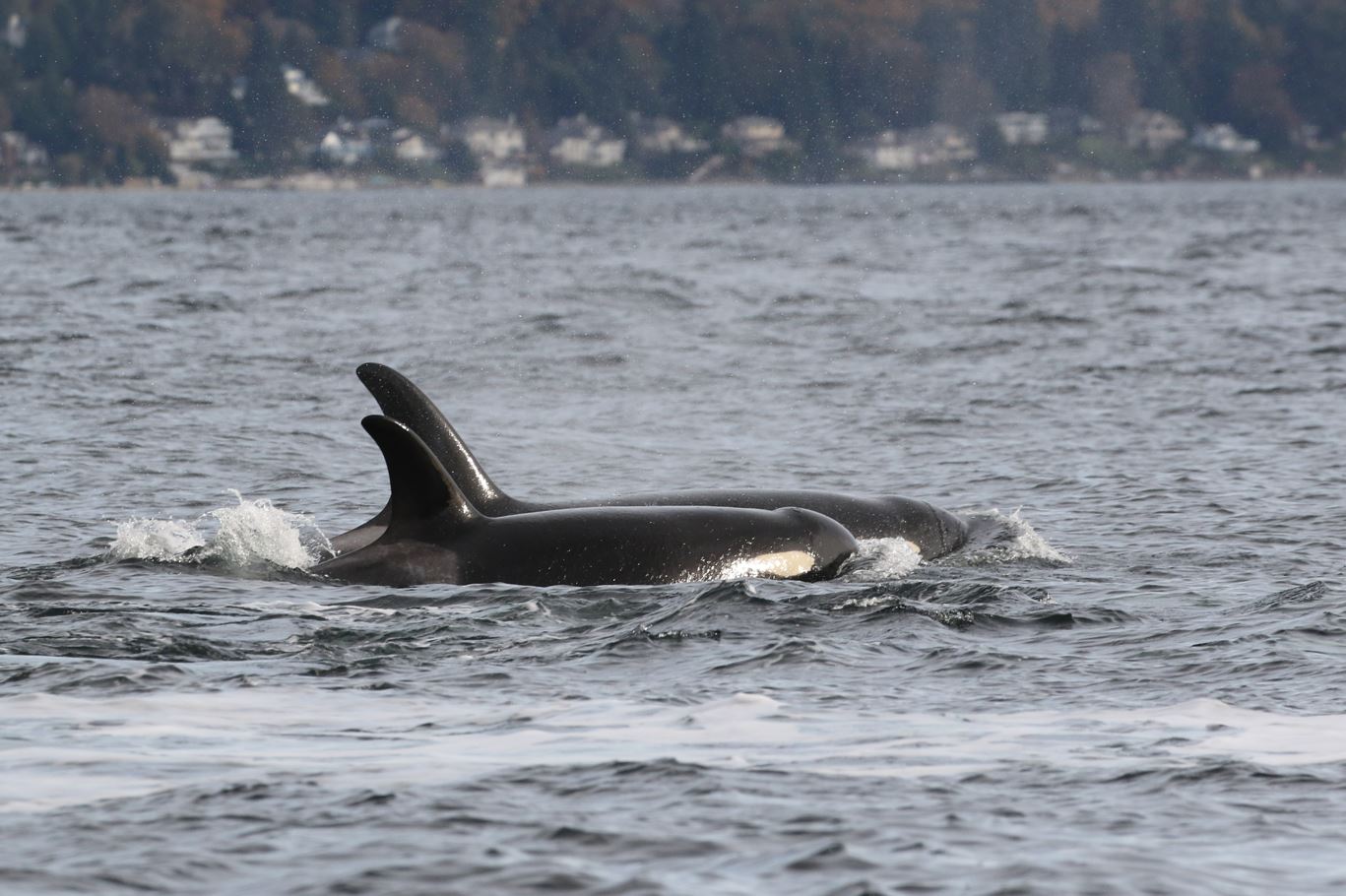 Write a short story with orca communication
Quieting the waters through persuasive writing
Unfortunately, a lot of other noises get in the way of orca calls and the echolocation clicks they use to find salmon. Some of these noises are natural and intermittent, like rain and underwater earthquakes. Others are human-made and increasingly pervasive.
Research first
Now write
More classroom activities
Download the Teacher's Guide to Superpod for more fun activities and classroom discussion guides.
Featured image credit: "Killer Whale (Resident Orca)" by Shawn McCready is licensed under CC BY-ND 2.0.
---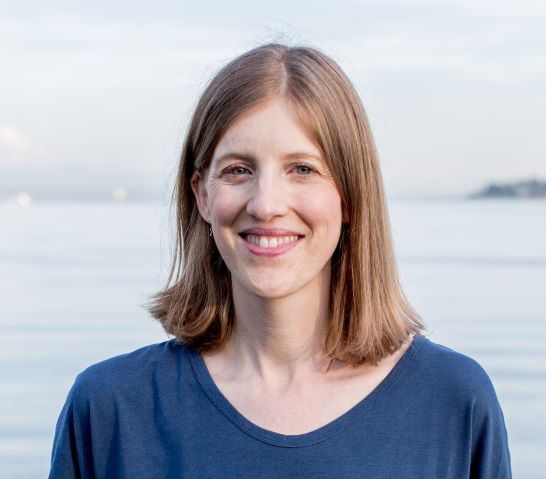 Nora Nickum leads ocean conservation policy work for the Seattle Aquarium. She also writes middle-grade and picture books, often exploring STEM topics and celebrating biodiversity. Her first book, Superpod: Saving the Endangered Orcas of the Pacific Northwest (Chicago Review Press, 2023), for ages 8-12+, is a Junior Library Guild Gold Standard selection. Learn more about Nora at www.noranickum.com and follow her on Twitter and Instagram @noranickumbooks.
---
Click for more LITLINKS STEM + Literacy activities