---
TODAY'S GUESS BLOGGER: JENNIFER WARD
New questions and mysteries pertaining to the bird world keep scientists beyond busy, in the field and in the lab. There's still so much to wonder about – bird cognition, migration, innate vs. learned behaviors, adaption, the magnificence of different types of flight, bird physiology, bird vision (did you know birds are able to see the world around them in the ultraviolet spectrum?). I could go on.
I'm a bird nerd in the sense that my days orbit around the birds on my property. I study them. I get to know them (and they, me, I am sure.) I name them. I maintain native habitat for them. I feed them. I photograph them. I dream about them. A lot. And most importantly, I learn from them and write about them.
Architecture of bird nests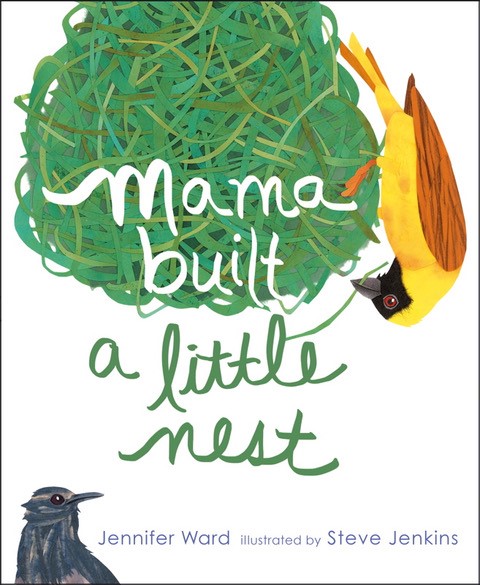 My first picture book featuring birds, Mama Built a Little Nest, (Beach Lane Books), illustrated by Caldecott honoree Steve Jenkins, focuses on the well-varied architecture of bird nests. Birds create the most variety of homes of any wild animal species –  cup nests, cavity nests, "oven" nests, mound nests, scrape nests, pendulum nests, floating nests – just to name a few.  Not to mention, nests must provide shelter for helpless young, with many also defying gravity, weather extremes, and predation. They must also be able to protect the fragile egg. It's no wonder engineers and scientists in universities study bird nest architecture. We have a lot to learn from birds!
Build a culture of inquiry with a Wonder Wall
Read Mama Built a Little Nest with students and soar into the many discoveries birds, literacy and STEM offer.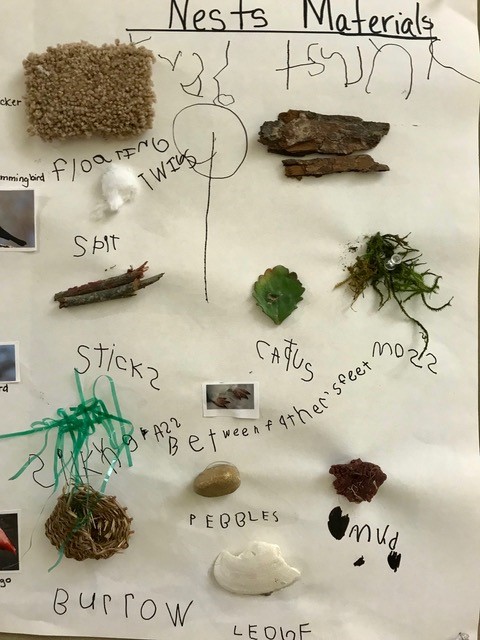 Then, form a classroom culture where it's encouraged to ask questions. Daily. Questions are vital to science, and it's important that children – the future stewards of our planet – feel curious enough to always ask questions and wonder about the world around them. As children think and wonder, forming questions in their minds, they are being literate – forming unique thoughts. The culture of question asking will build gradually, just like a bird's nest. However, once it's formed, you'll have a solid foundation for project-based learning.
Elicit questions about birds and how their nests are formed. Create a "Wonder Wall", where questions may be visibly posted for reading and wondering about. Students may write their own questions on sticky notes and place them on the wall, or questions may be dictated. Invite students to research any question they'd like from the "Wonder Wall" to promote self-directed learning.
Sort questions by open-ended and closed. Discuss the difference between the two types of questions. Encourage open-ended questions for further research and discovery opportunities.
Place questions on strips in a "Wonder Jar". Each Wednesday, enjoy "wonder time" as a question is pulled from the jar to wonder about and encourage research. Provide Genius Time each week where students have time to explore, research, experiment and find answers to a question on the Wonder Wall – and possibly, form new questions! They may work with a partner, too, conversing about the question and the process of finding answers to it.
Types of questions might include:
What makes a bird a bird?
What is the purpose of a nest?
Will a bird use the same nest year after year?
What bird species builds the largest nest?
What bird species builds the smallest nest?
How many nests can we find in the habitat around our school / home? (Nesting is the most important time in a bird's life, so observe respectfully – never disturb or get too close to a nesting bird.)
How many eggs do birds lay?
What are threats to birds and their nests?
How are birds like humans? How are birds different than humans?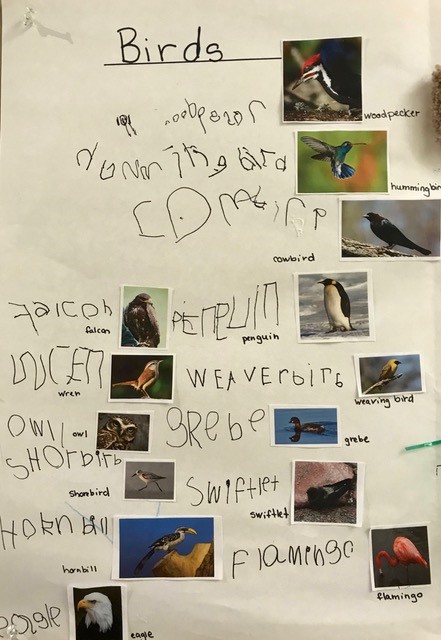 Build scientific literacy with a Word Wall
Build scientific literacy in the classroom, adding key vocabulary to a "Word Wall" that students may reference with their writing: beak, bird, camouflage, cavity nest, conservation, cup nest, data, egg, endangered, feathers, field markings, fledge, flock, habitat, migration, nest, ornithologist, plumage, scrape nest…
Invite students to engineer their own nests based on the types of nests they learned about in Mama Built a Little Nest, and encourage them to write about their nest – what materials were used? How was it built? How will the nest be used?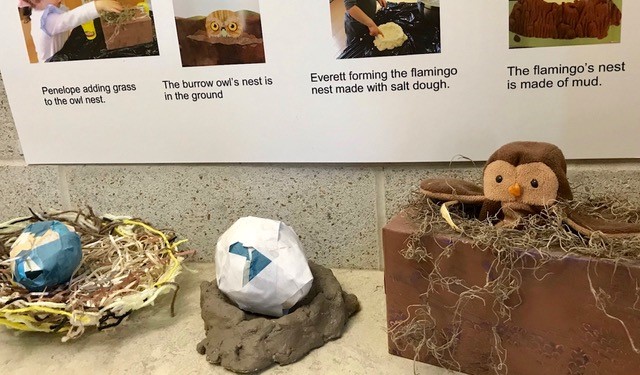 Partake in fieldwork, observing birds on the playground. Encourage students to document what species were seen and/or heard. You needn't know the scientific name of the bird species, but note its general size, shape, color and behavior. Observing details is an important aspect of science and also writing!
Where was it seen? [On the ground? On a tree? On a wire?]
What type of sound did it make?
How did it behave? Did it flick its tail? Did it perch and sing? Did it hop or walk?
What was its shape like? Did it have a long tail or short tail? Did the tail have a fork or was it rounded? Did it chunky beak or a slender beak?
Was the bird in a flock, or alone?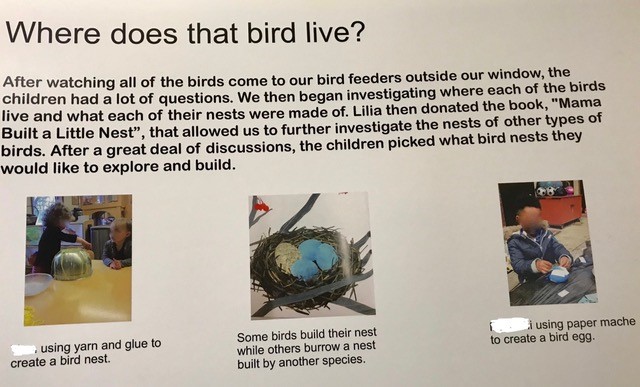 Provide field guides with birds in your area that students may use for reference, to practice identifying the birds they see. This is both fun and challenging!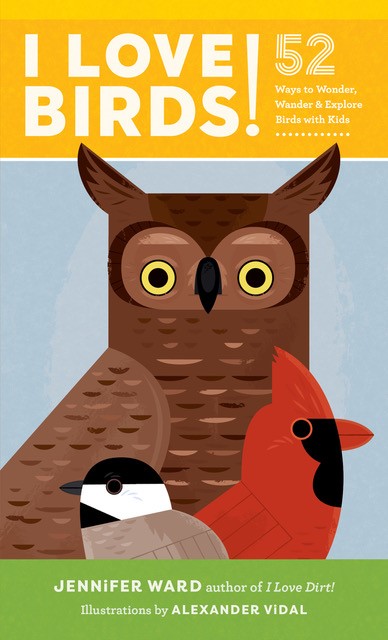 I would love to see any work your students have accomplished pertaining the study of birds. Feel free to share with me at my website, JenniferWardBooks.com

A bibliography of children's trade books that focus on birds may be found in my newest book, "I Love Birds! 52 Ways to Wonder, Wander and Explore Birds with Kids" (Roost, 2019).
Resources for kids & educators
Cornell Lab of Ornithology K-12 Education – lessons, activities and professional development opportunities: http://www.birds.cornell.edu/k12/
eBird: https://ebird.org/home
Young Birder Clubs via eBird, State by state: https://ebird.org/about/resources/for-young-birders/young-birder-clubs
---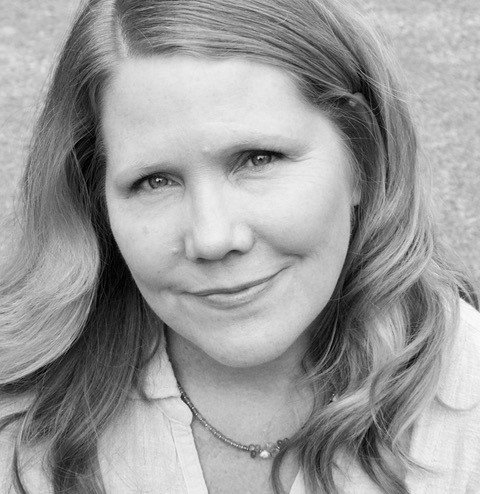 Jennifer Ward is a bona fide bird stalker and naturalist who writes full-time from her home in Illinois, where she is often distracted by everything outside of her windows. She is the author of 24 award-winning books for children, most inspired by nature and science. Forthcoming books by Jennifer include How to Find a Bird, illustrated by Diana Sudyka (Beach Lane Books, 2020), Round, illustrated by Lisa Congdon (Beach Lane Books, 2020), and I'm With You, illustrated by Alexander Vidal (Beach Lane Books, 2021).
She's social! FB: Jennifer Ward / Twitter: @jenwardbooks
You can also visit her on the web at
http://www.jenniferwardbooks.com/.
---
Click for more LITLINKS STEM + Literacy activities