Who wrote That? Meet Judy Sierra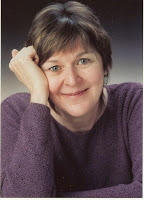 A bi-weekly feature profiling the talented authors and illustrators who bring children's books to life.
In third grade, Judy Sierra remembers reading a magazine that gave her an idea to host a carnival to raise money for charity. She organized her classmates, and together they transformed their school's playground with games like ring toss, a costumed fortuneteller, and one of Sierra's many puppet shows. They sold old comic books and lemonade, and made their own signs to advertise the event. "The memory astonishes me," she says, because of what she and her class accomplished on their own without adult assistance. Today, Sierra's imagination continues to guide her success as a children's author.
More…